A year had passed, and passed in record time.
Just to look at the kids will give that sense of time, and time of change. Ollie now is about 1″ from being the same height as me, Jude is 18 months old, and Amy is dancing away doing her ballet version of Swan Lake. Time moves so fast.
And another year passes and Ryan's world famous BBQ kicks in again – woo hoo.
Multi-cultural indeed as always.
Food galore, amazing food in fact – check islifearecipe.net to get my contribution.
So here to some photos.
Photos though pretty much grabbed by Jude ha ha.
I was cooking so did not get much time to man the camera as well, sadly.
But anyways some nice snaps!!!
Do you reckon Mary & Jude conversed about outfits? Mum I'm thinking of wearing my really loud Hawaiian shirt that Nanny got me. OK Jude I'll wear my version too, said Mum.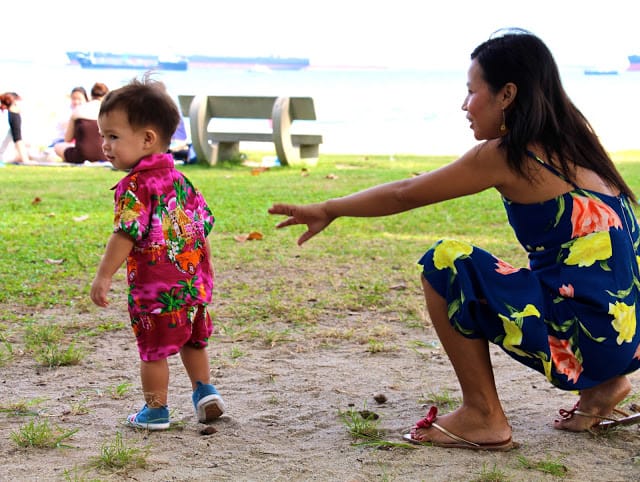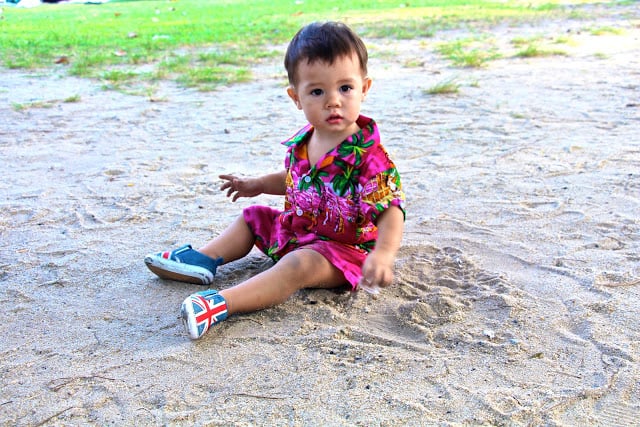 Just chilling Dad.
I like it here on the sand.
But Dad I'm not sure if I look cute enough?
Indeed you absolutely do baby Jude. Believe me!!!
Special guests both first timers in Singapore from Philippines.
I welcome Mary's boy Jimboy (who has been here a month already) and Mary's Mum.
I think they had fun. Well from Jimboy's face maybe you won't get that, but Mum's face absolutely!!!
Brothers in Arms!!!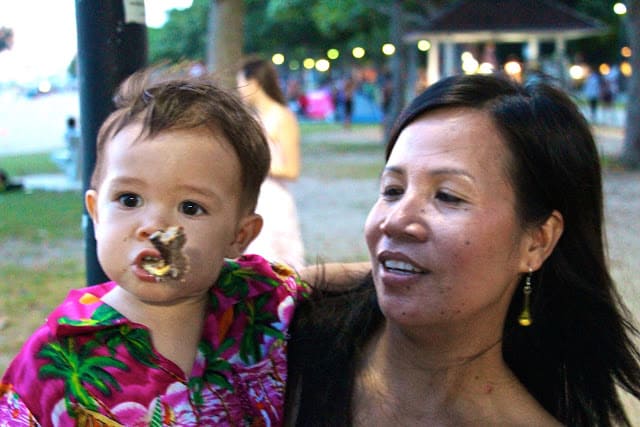 Here's that carnivore again.
He is chomping on a lamb cutlet bone.
A lamb cutlet that was a little spicy as I had made Persian lamb.
Looks like Jude loved it, bless him.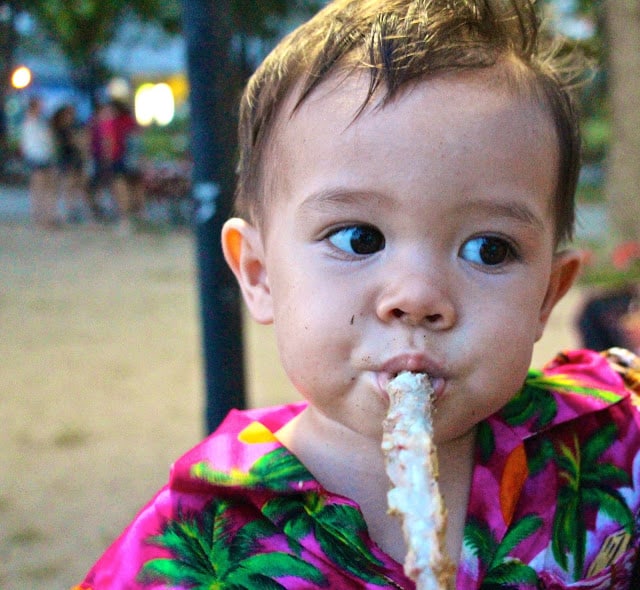 "Yummy Dad, I love it!"
I love you too baby Jude!!!