Hi every one, here is a couple of random snaps of Amy here, both related to her new school.
So #1 is a new hat she had to make at school with her name on it, and as you can see she was very proud of this one. So much so she was even wearing it on her favorite scooter.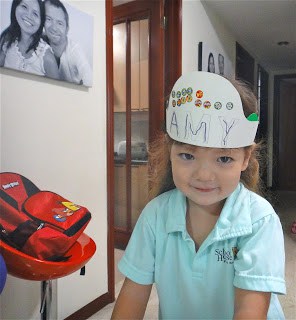 #2 is Chinese New Year at her school, where they had a little "private" assembly of singing and dancing in Chinese costume – of course has to be red. But how cute does she look here! We were not allowed to go to the assembly as the staff were worried that the parent sitting there would distract the kids when performing, that's shame!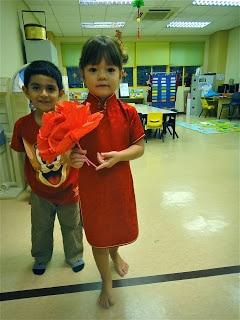 I love the buns in her hair – she looks like that female fighter on Street Fighter the video game. For those my age probably best to ask your kids who this is. But here is Amy and an action figure of Chun Li – what do you think? Who's who?