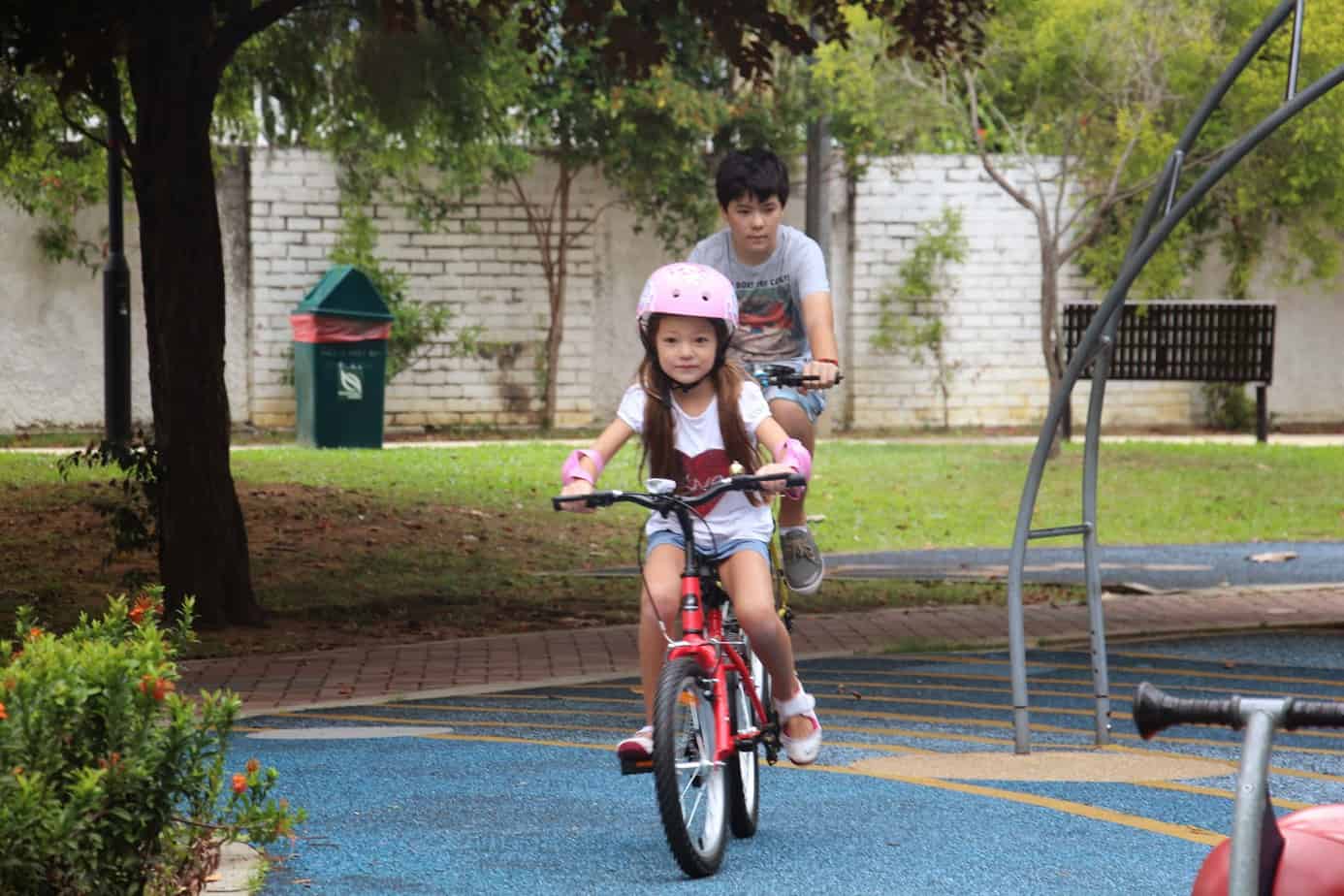 One of those very proud Dad moments. Amy has taken to bike riding with no training wheels like a duck to water. So yesterday as a treat we went out and bought her a new bike, and dug out her old crash helmet. Man she is getting so very good at riding. Thanks to Ollie and Sophia for training her – a training session that only took 30 minutes.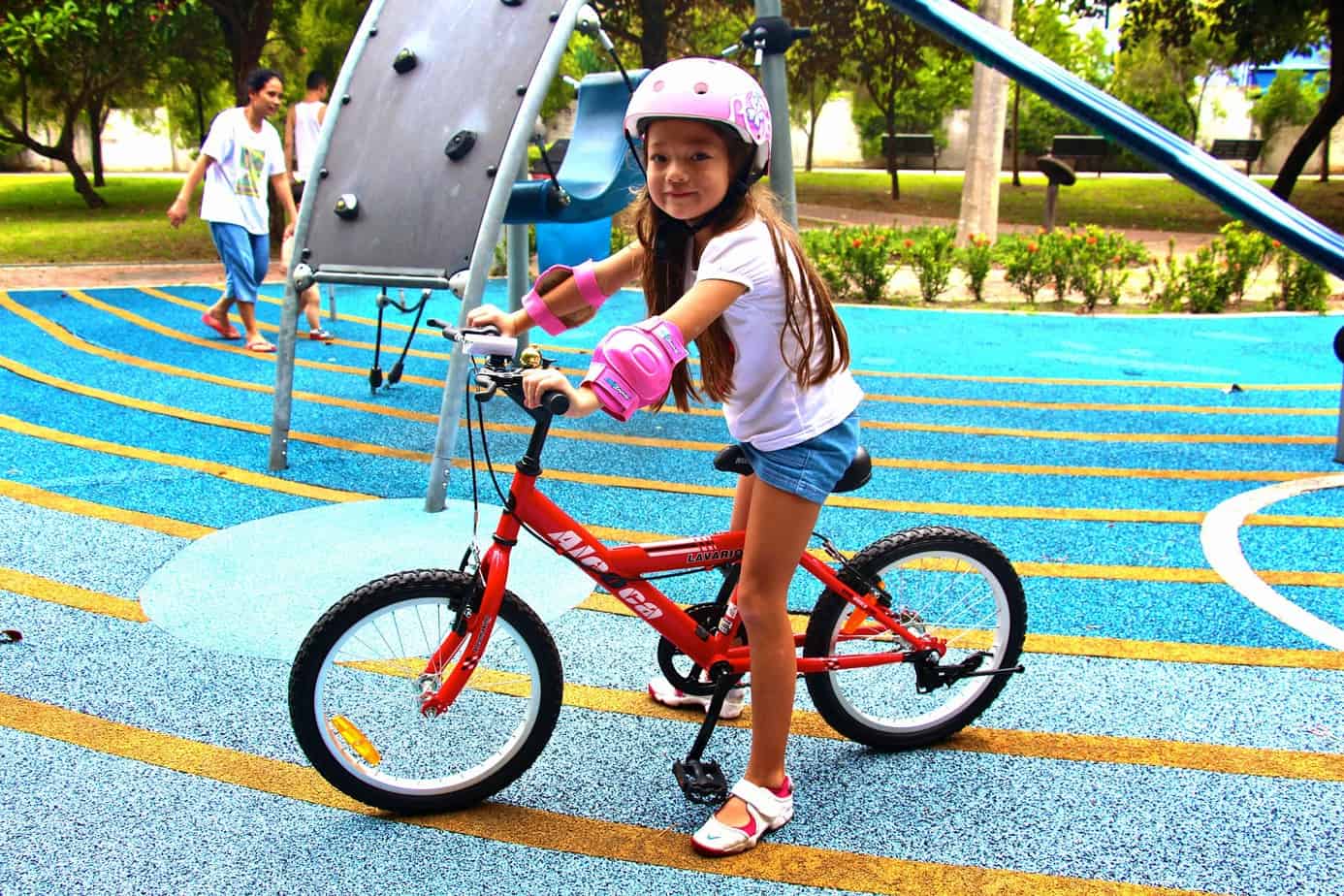 Cool bike Amy – NICE!!!
We also got Ollie a new bike as his was bust up a while ago. Off he goes too now on his new zoom zoom.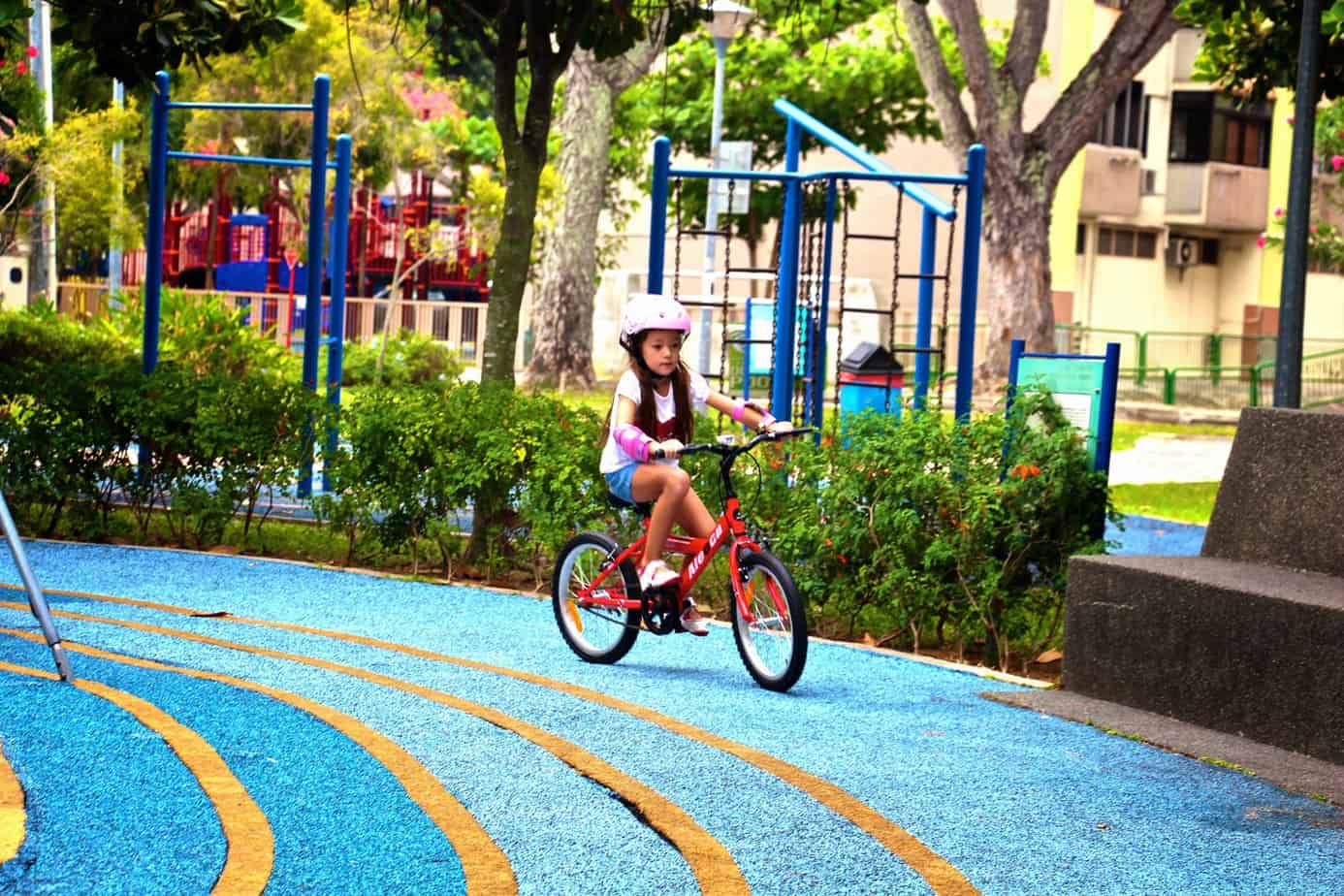 Amy Knievel – she'll be jumping cars soon.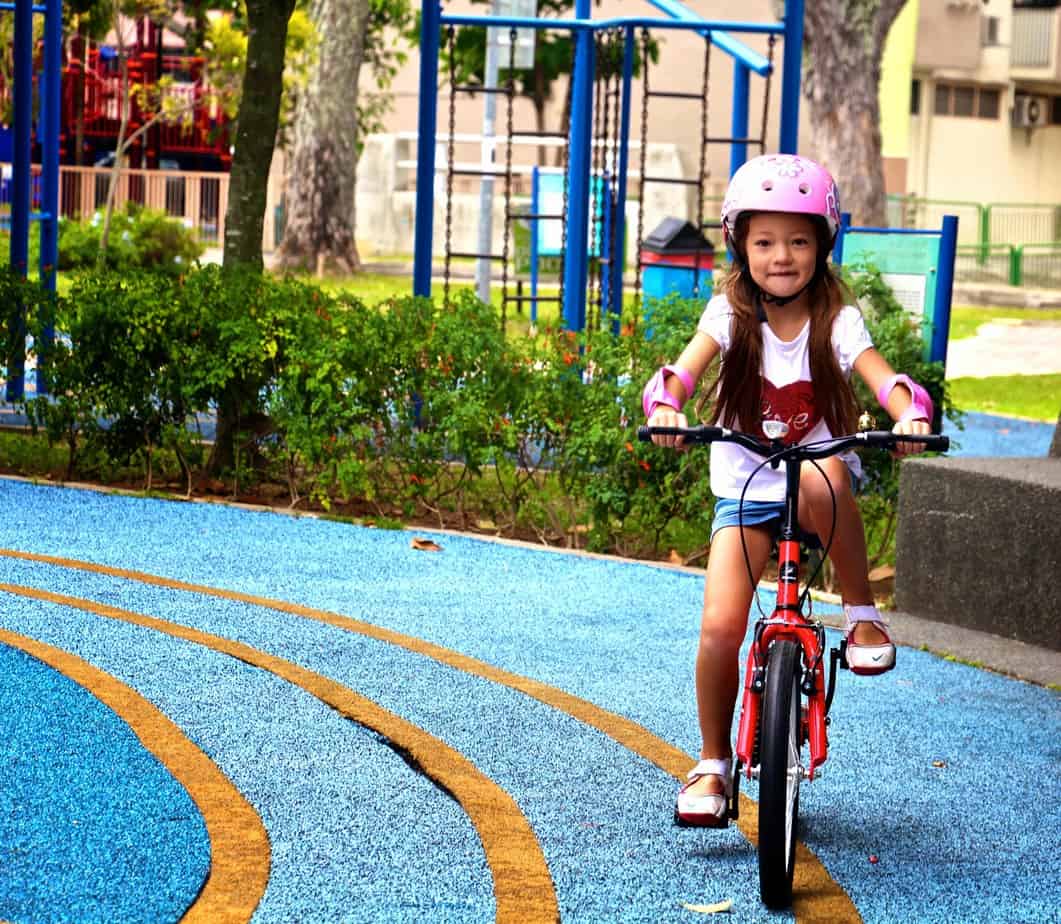 Not your traditional biker, she is very very beautiful. Love you Amy. I am a very proud Dad.