So my gorgeous Amy turns 7 today. My baby is still my baby, but now rapidly turning in to a beautiful girl – in spirit and looks. Amy-Boo your Mum would be so so proud of you. Believe me we all are. You are truly a wonderful little thing. With Mary and Jude away you have looked after me and kept me company – love you munchkin.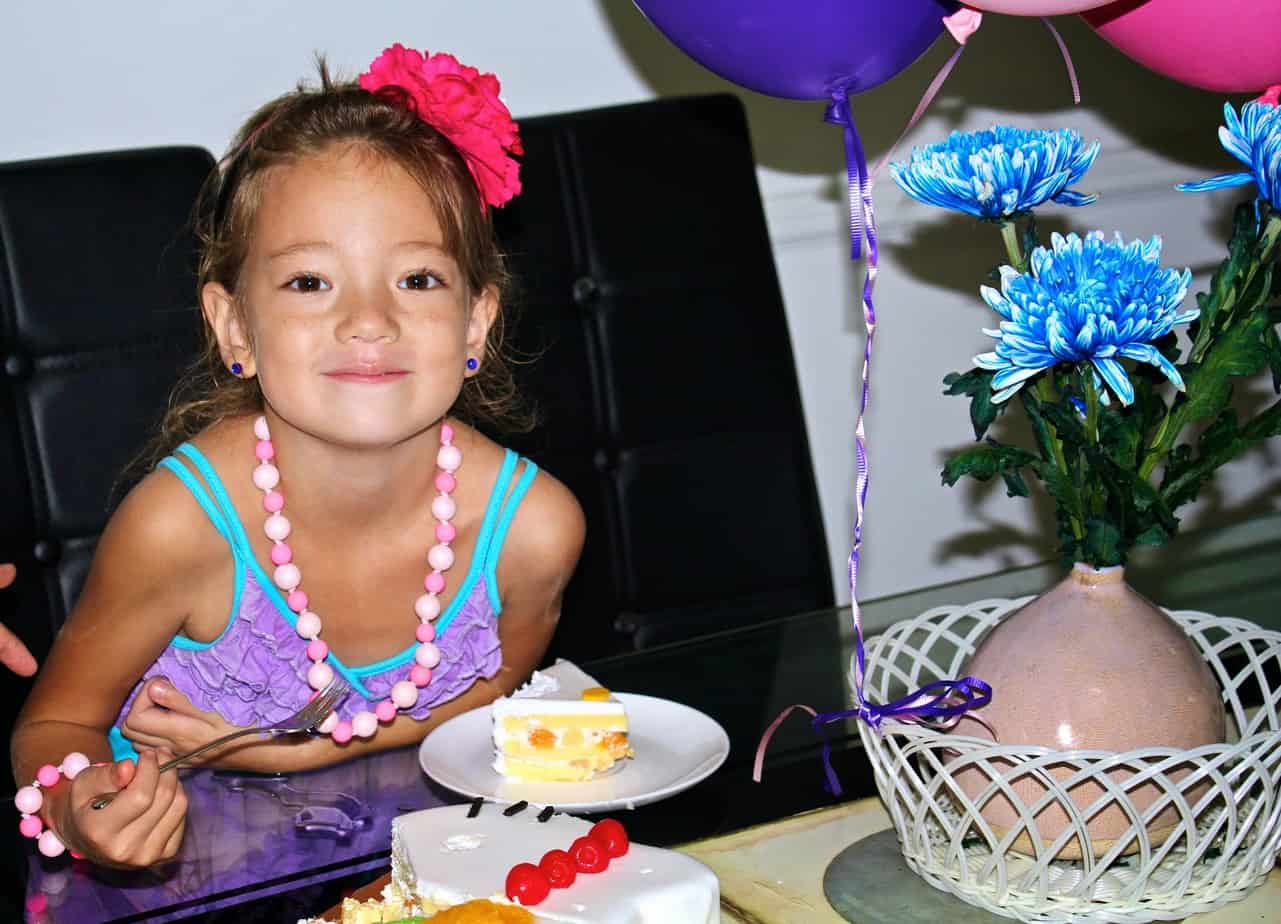 Such a beautiful little thing. Massive cake monster though. She has chosen Hello Kitty for this year. Have to say it was delicious. Yummy Yummy indeed. Fun was the balloons you see didn't last long, as they were helium and the kids clearly wanted to do the funny voices – very very funny.

Just family today. Friends party to come later for Amy. Where to go? Her choice was family dinner at Megumi Japanese Restaurant in Siglap. Delicious choice Amy. Scummy food with her family, but we sat there soaking wet as we got caught mid-way there in the biggest rain, thunder and lightening storm – wow.

She got tickets the the ballet coming up soon in Singapore. That will be Daddy & Daughter Day experience, black tie and ball gown – no holds barred for that one. Then a complete reverse of that, she wanted a soda stream, and some bright pink tassels for her bike handlebars. Ollie got her a really cool slushy maker, so she now has fizzy frozen slushies. From England came some monies – thanks Mum, Nan, Nikki and Darren – I got her Barbie Friends lego speedboat thing, bloody huge it was and yet to be completed. Awesome though thank you so much on her behalf. From Japan came just the cutest working model of a sushi par, with drinks that pour, a revolving sushi train, orders, toy dispenser etc. love it. Thanks Miz and Yuko – not sure who likes it more, me or Amy – ha ha!!! And from Sophia & Freya Rutherford's, our lovely neighbors came a really cool Smiggle lunch-bag wow. And loads of things too from The Philippines from Mary's family. How lucky she is, and how truly Global she is too.

So thanks to everyone for the gifts and best wishes to my baby girl today. Another year flies by.
Ollie & Jude clearly having fun with each other at Amy's birthday celebration. So very happy that Jude and Mary made it back – well made it back full-stop, but also to be there for the birthday – double good!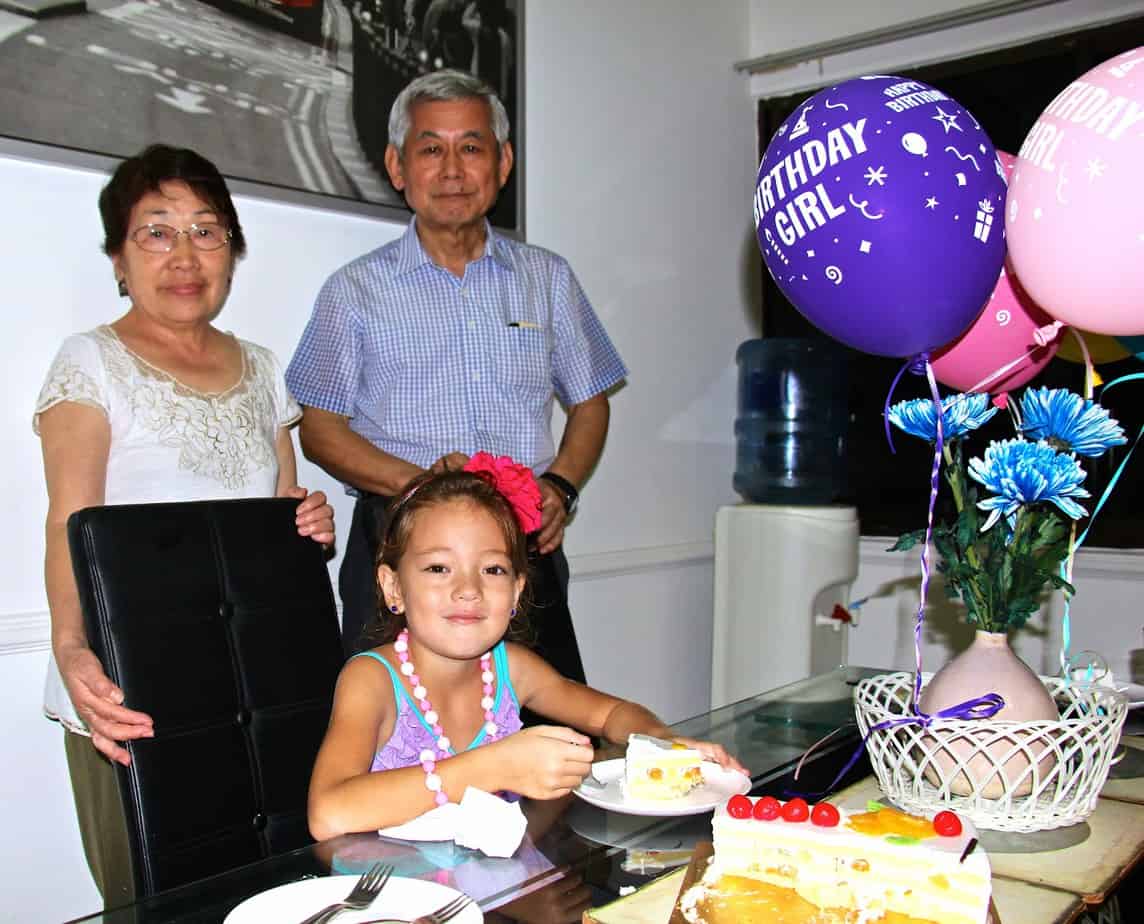 Miz and Yuko travelled over for 5 nights to be with us to celebrate. Sadly they just left us as their flight is 11am tomorrow. Small world is that it looks like I may be there in a couple of weeks for work. Amazing isn't it. But lovely to see them, and clearly the same goes for Amy. What a lovely day.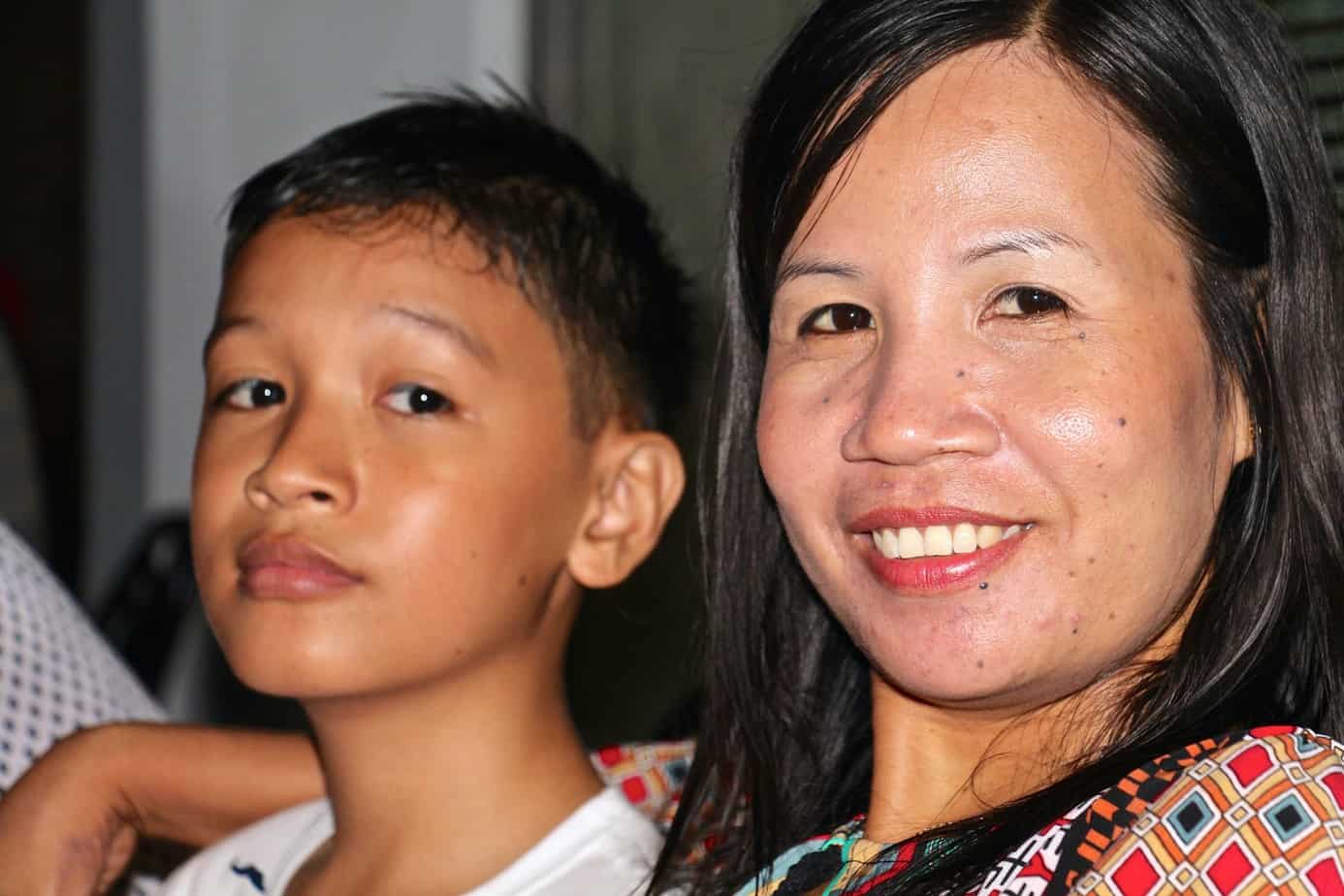 And another major highlight for today, of course, was having Mary and Jude back with us. But also to have Mary's first child Jimboy with us for a month during his Summer holiday. How nice is that, lucky Amy. Happy families.

And one final Happy Birthday to my little girl Amy – love you pumpkin!!!