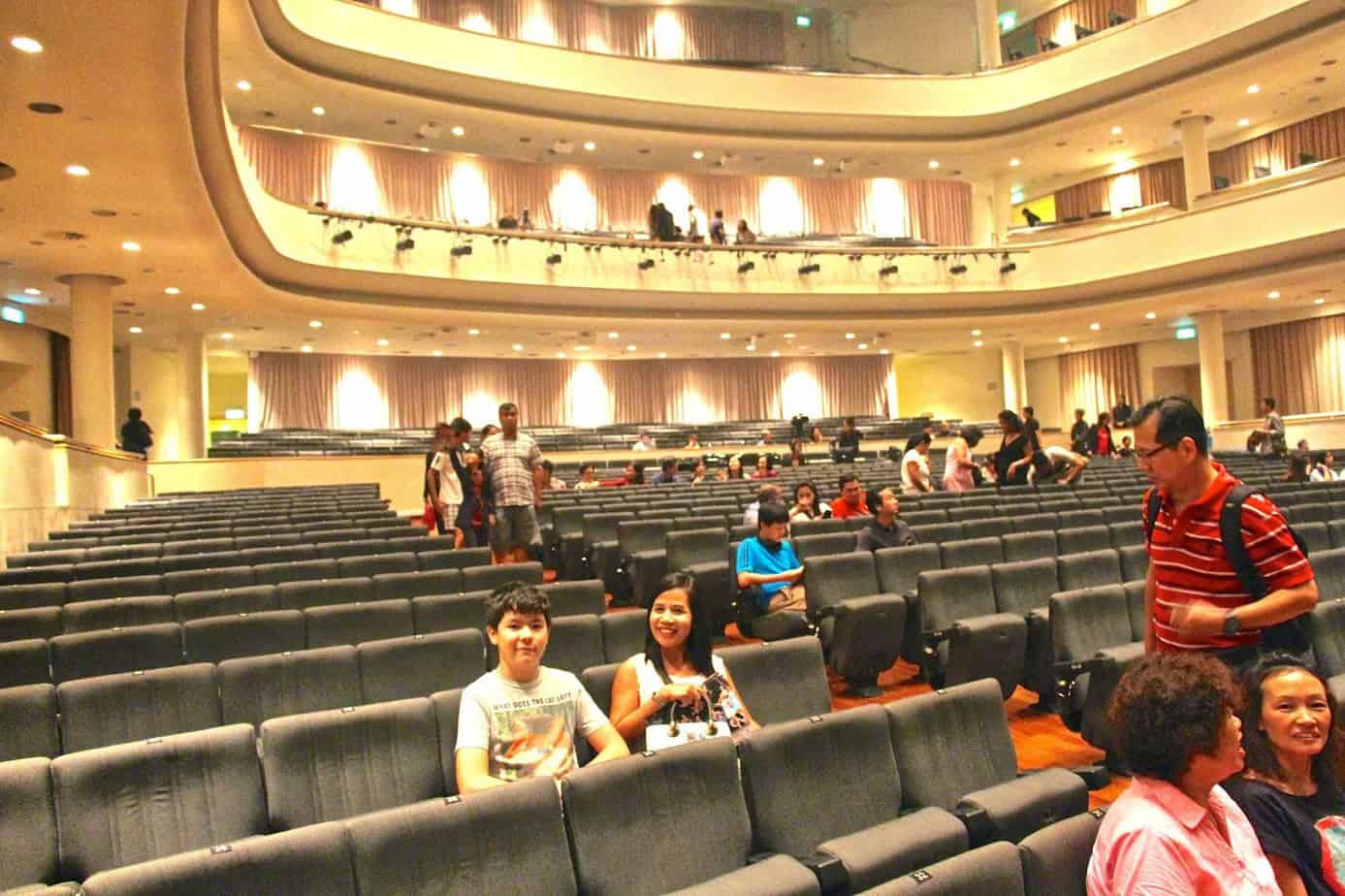 The place is HUGE. This was University Cultural Centre. It's flipping massive. We got there quite early, and had great seats 3 rows back from the stage. Looking happy but I think, like me, a little nervous.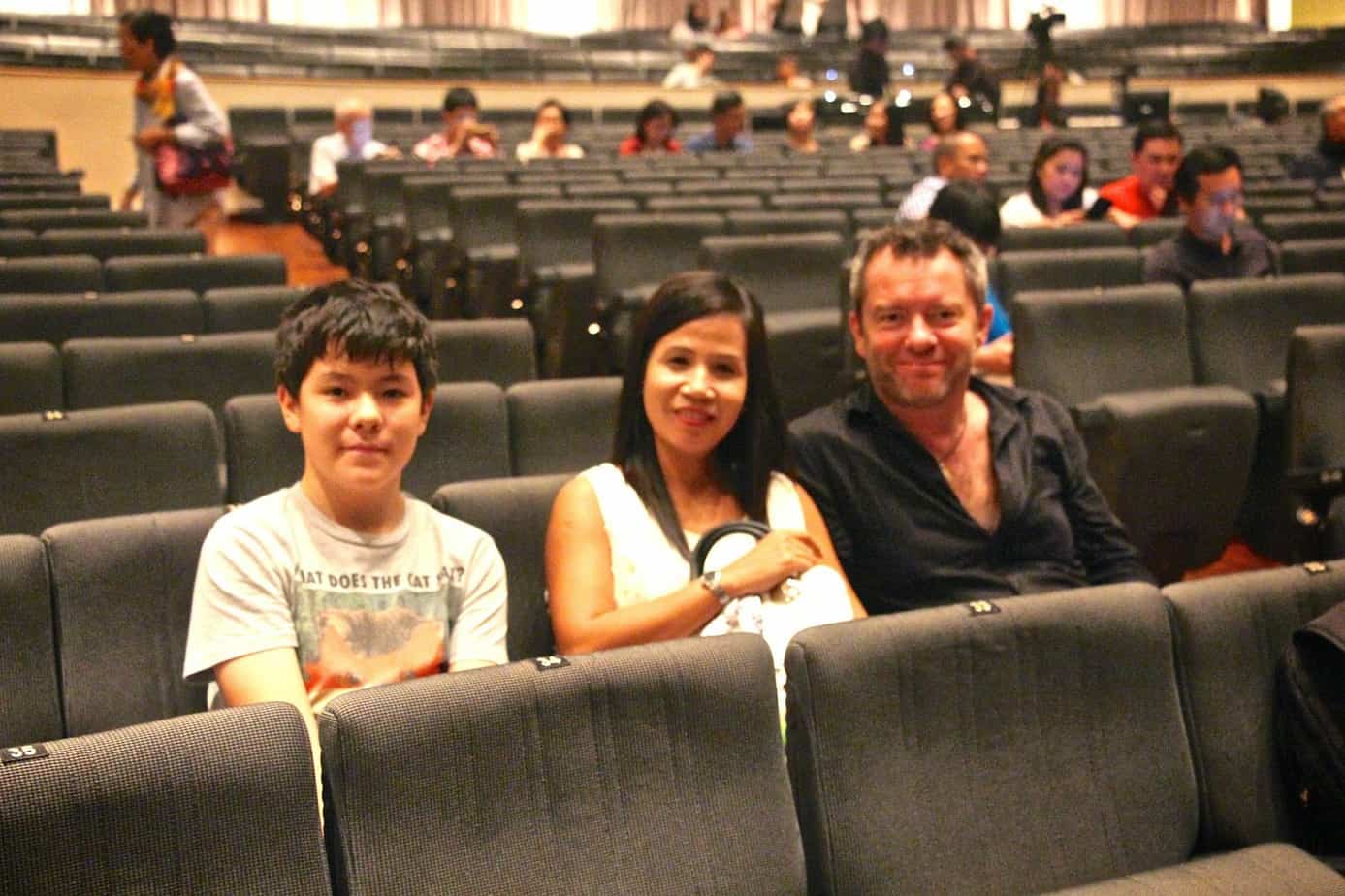 And here now is yours truly too – thanks to the people in front of us for taking the snap.
Wow, where did this lot come from blink and the place was full. I reckon including those upstairs you had about 1,000 people watching this show – WOW!!!
So the show was called The Journey and was all about a train ride tot hen allow the ballet to reflect different countries and cultures. First up was Japan and therefore first up was Amy.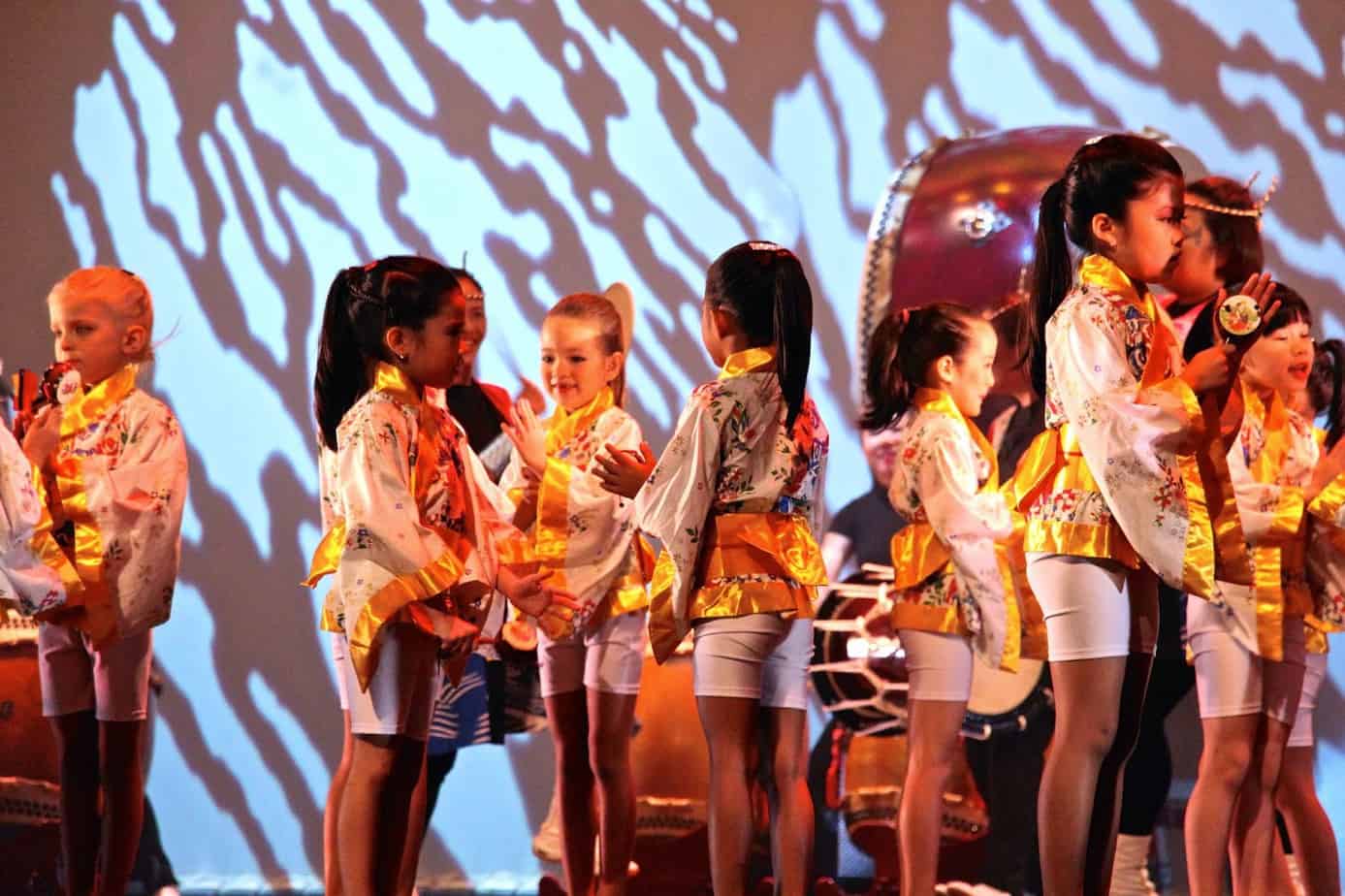 She led the whole class out bless her. And then off they went in to the performance.
Guess who was the lead? Yep front and centre please be Miss Amy Kennett. She was amazing!!!
Action shots now – and to the right…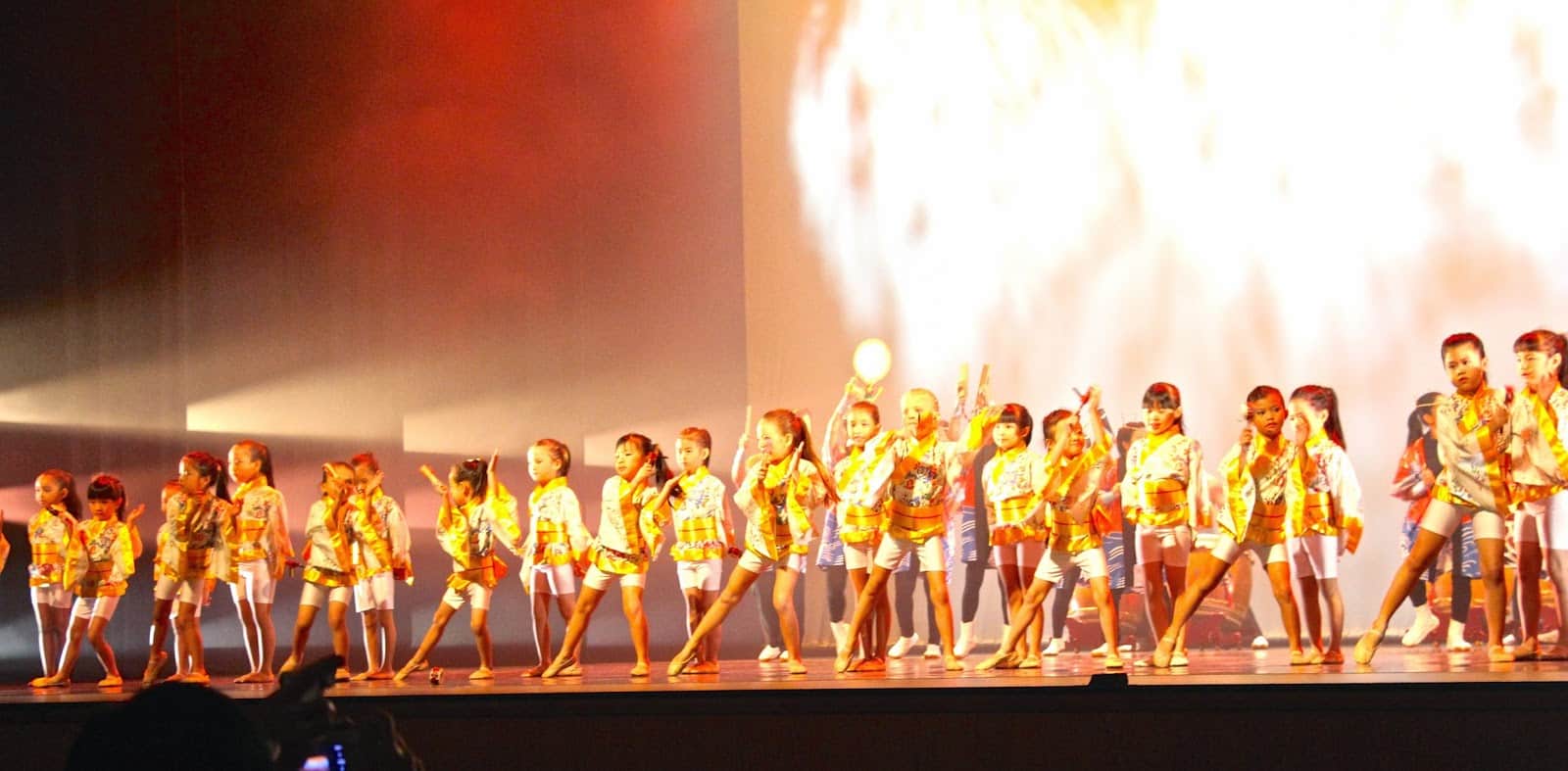 And to the left…
The senior girls were seriously incredible. Reminded me of my times watching Ballet Rembert many years ago.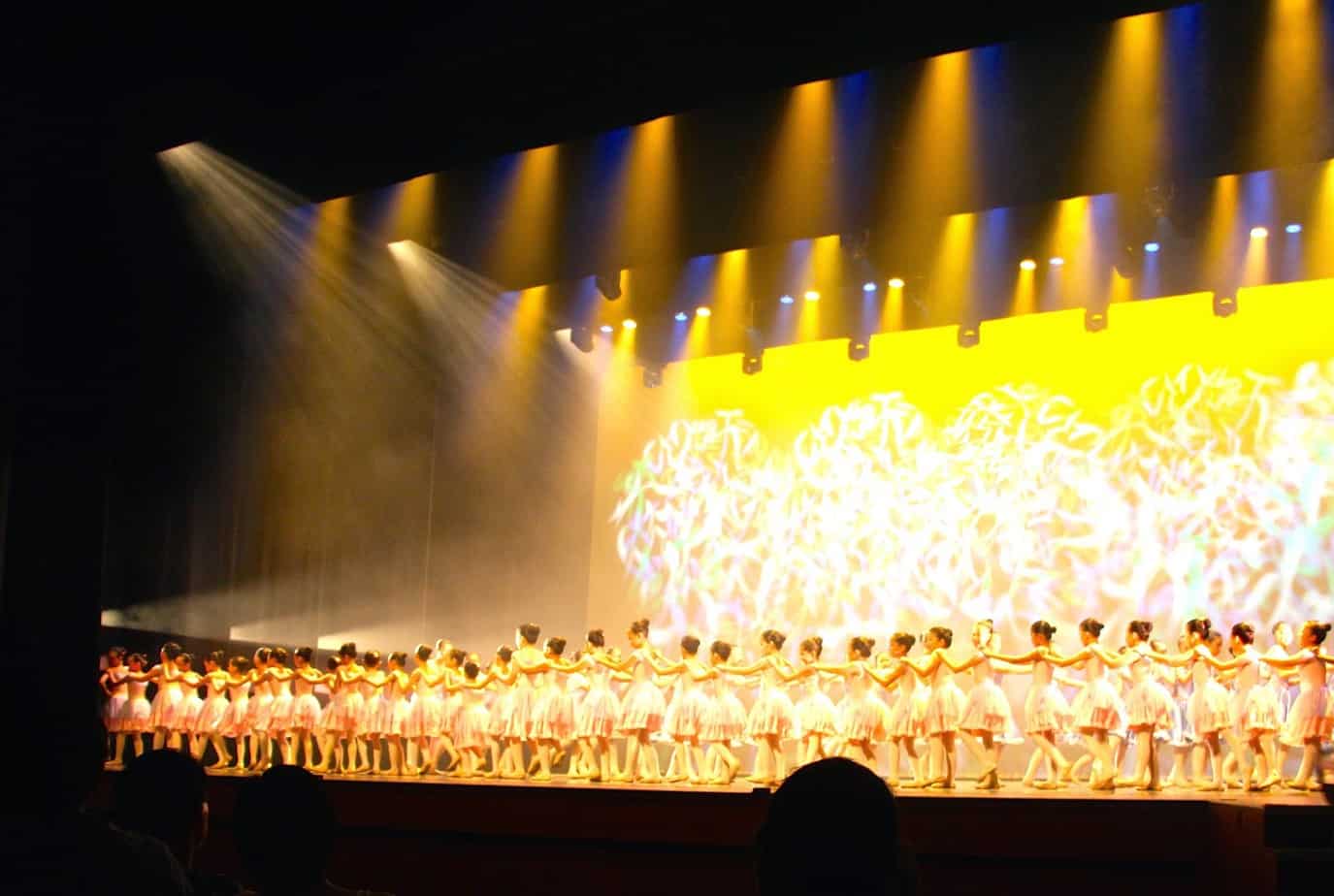 This was some of the other girls performing in the French part of The Journey. This was really good.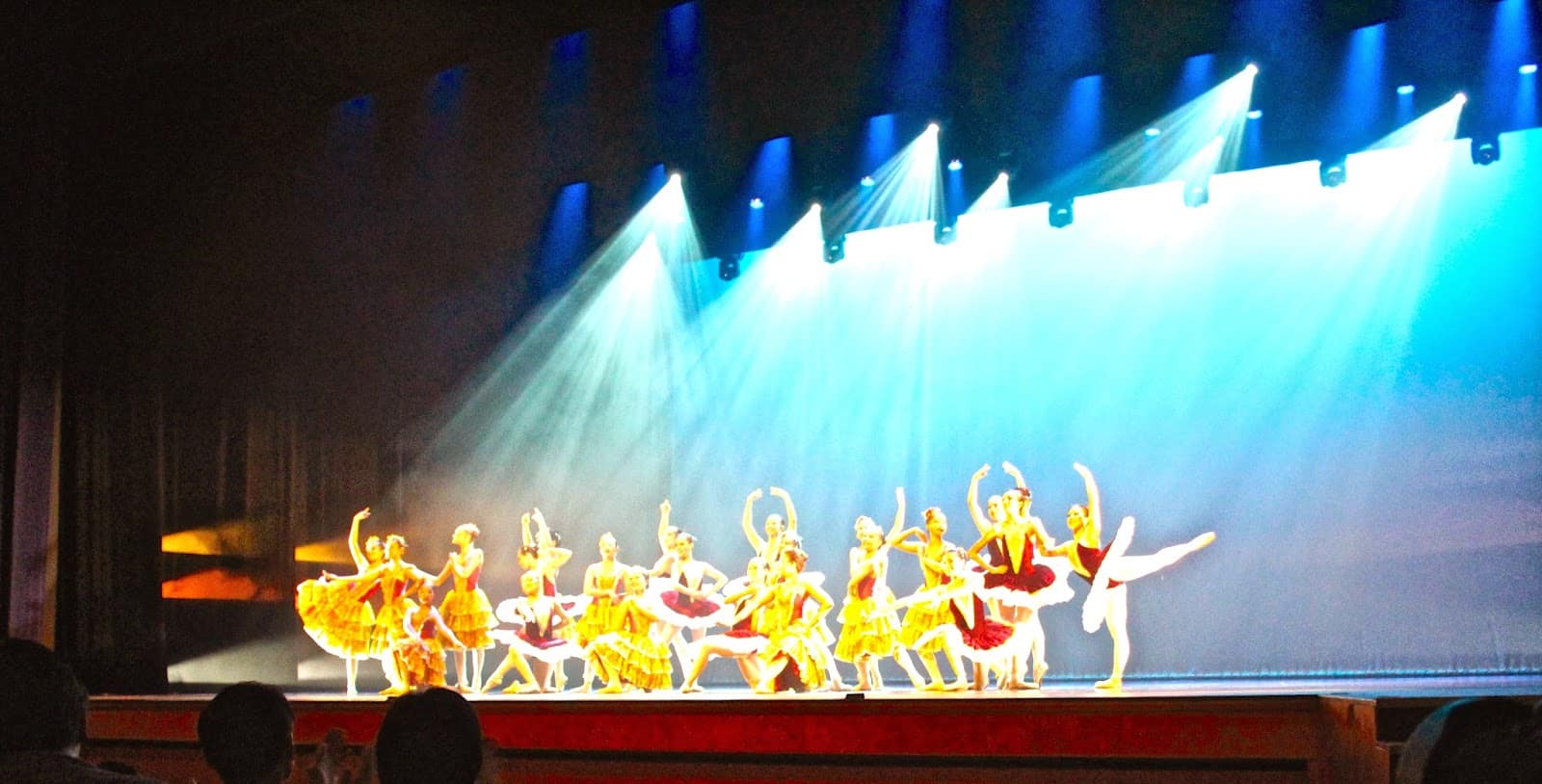 This was Spain. These girls were just fabulous. Too-Too's and all that were out in fine form. Loved Spain.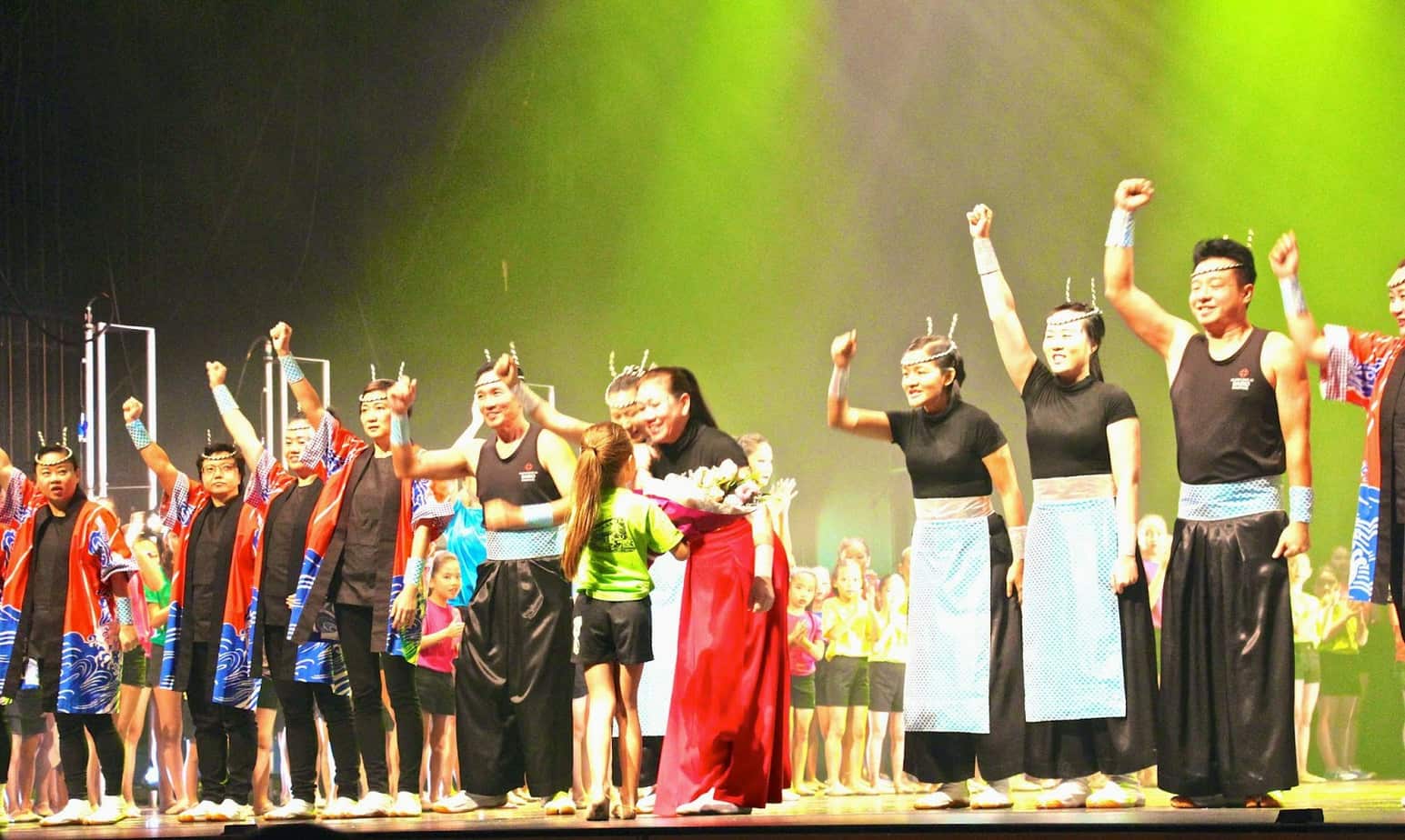 Amy then comes out to hand out flowers to the presenters before the big finale. Very cute Amy Boo.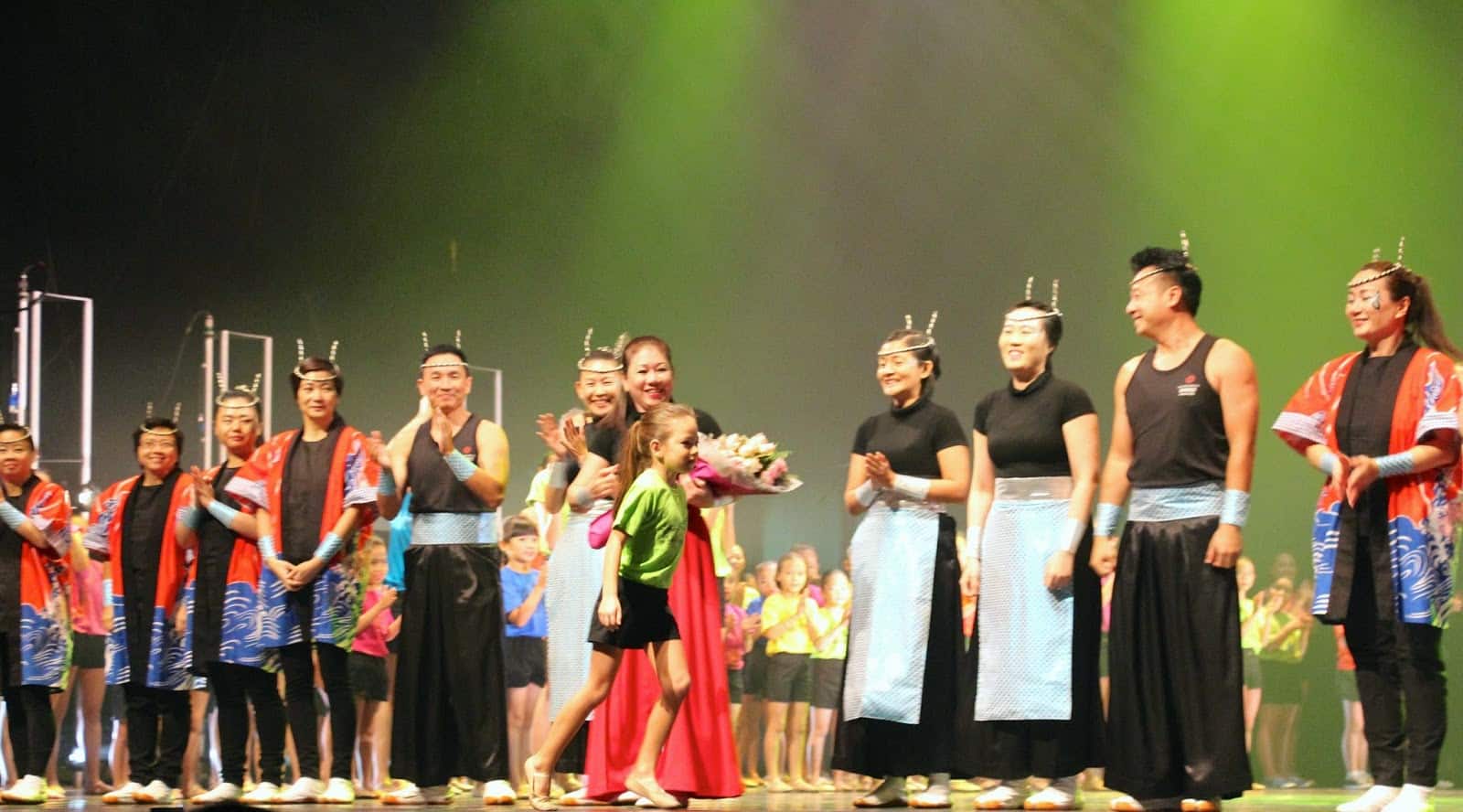 Off she skips.
Now the big finale. One by one the various age groups came out dance one more time. Amy's group were paired up with the older girls. Very cute and all danced to "I coming out" by Diana Ross. Go for it Amy.
So very cute. She did so so well.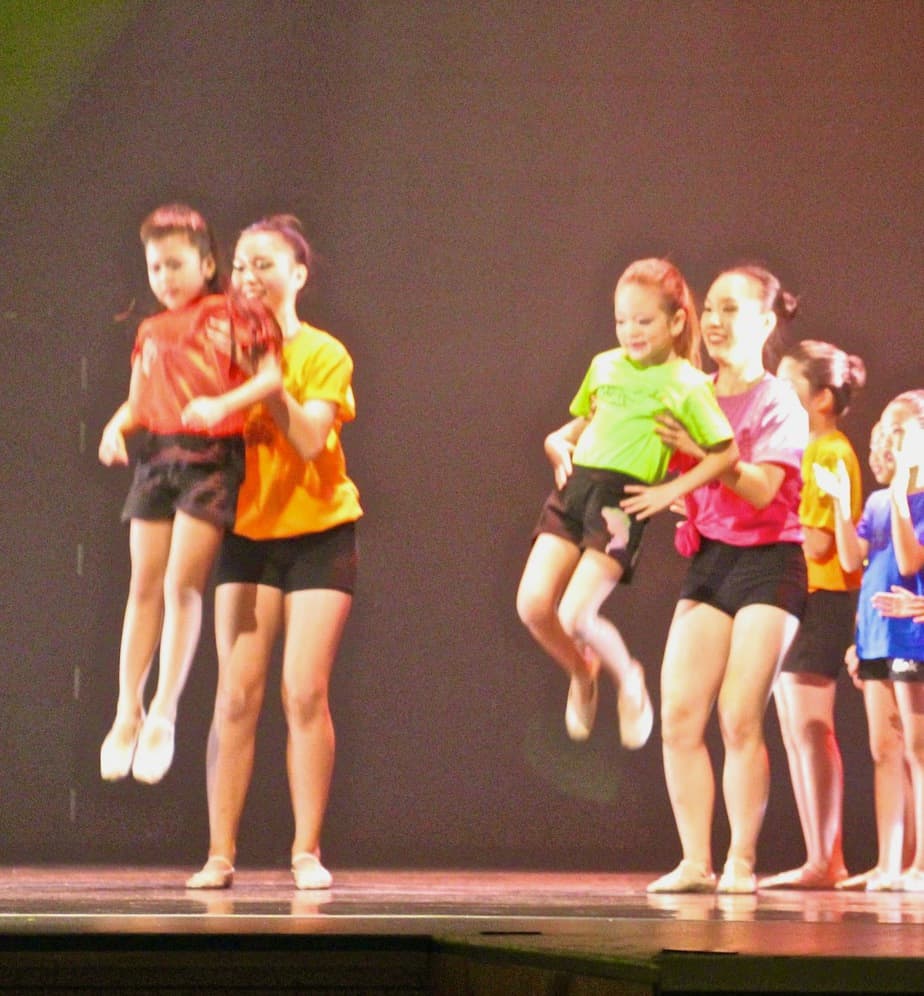 And lift…
And take a bow.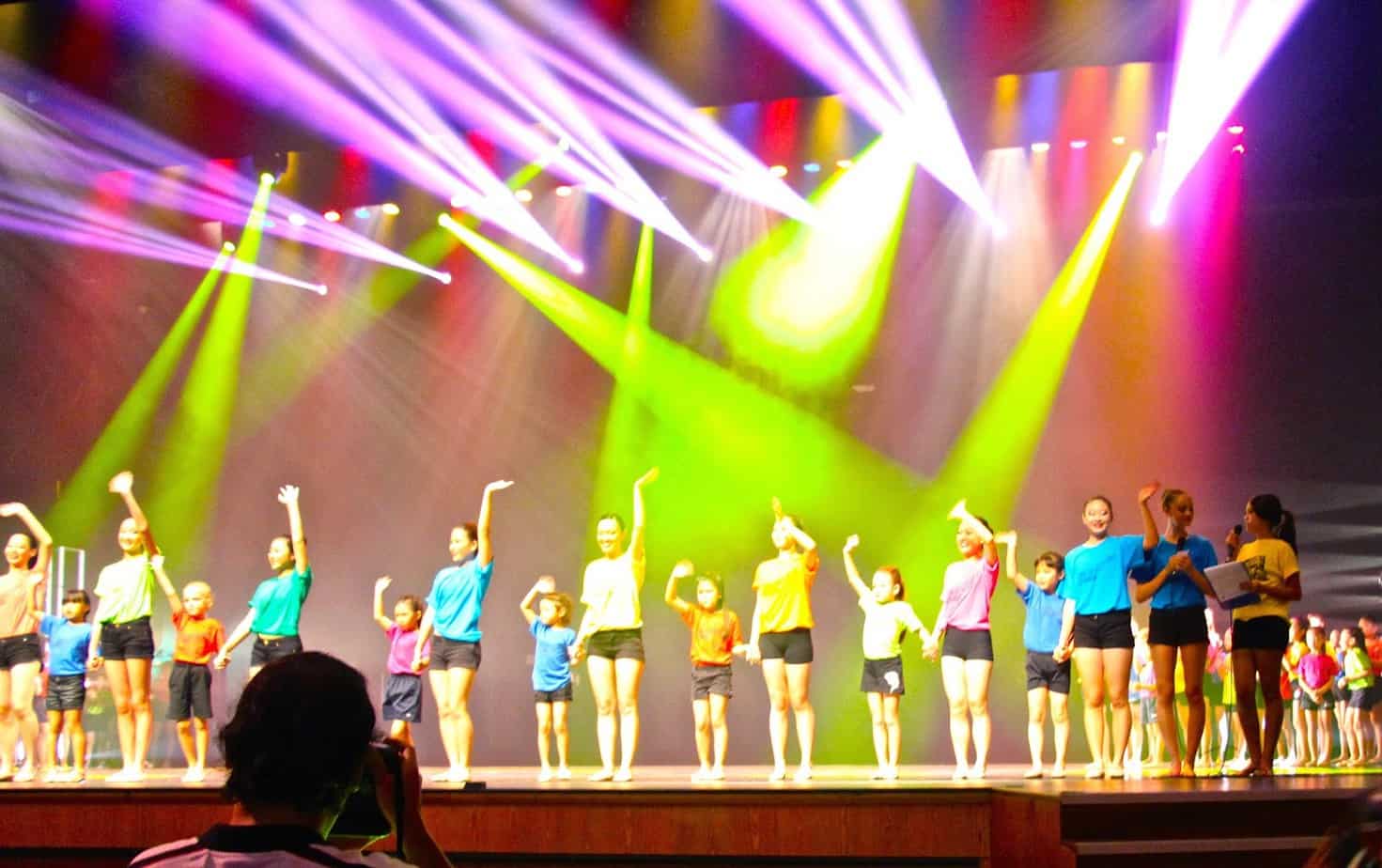 Final one before she leaves the stage. 1000 people all clapping and waving. Amy Boo an amazing performance.
We are all so so so very proud of you.
What a show!!!