Well having the two kids means a great deal of birthday invites.
Here's another one for us this weekend, with an invite to our good friends Keith and Adeline, and baby Francesca's 1st birthday – how cute is this!
Here she is, such a big girl now, sitting up, crawling round – Mary and I even got the opportunity to feed her until she slept in her push chair. Miss that now Amy and Ollie so grown up.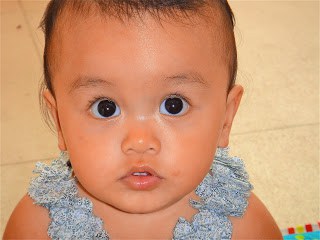 Yes Mum Adeline is an absolute talent at making specialize cup-cake for any event, birthdays, corporate branding – well anything! Look at these Princess ones for Francesca – so cute! Happy Birthday Francesca. Let me know if you want Adeline's number for your birthdays!
Here she is with Mum and Dad, having just had her birthday song sang to her. She, well Keith, did a great job at blowing the candles out! Cough Cough!
Some catch ups with friends and kids we have not seen for a while, all growing up so so fast. But so lovely to see them, so lovely to see that we're remembered and so lovely to see the smiley faces – and new babies on the way soon too.
Here's some just gorgeous photos of Bubbles – John and Z's baby girl. We have not see her for too long. Last time we spent really quality time with her was on Nikoi Island, when we play and played and she befriended Amy and Ollie like brother and sister. See what I mean – not forgot, just delayed hellos and fun.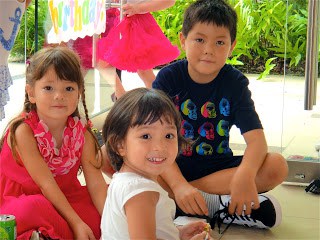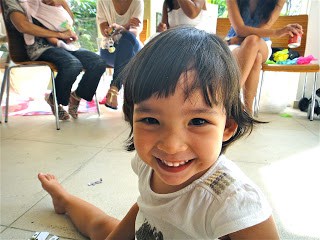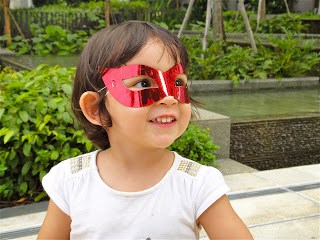 Amy took the stage a few times of course. So here we are:
Daddy look at my balloons –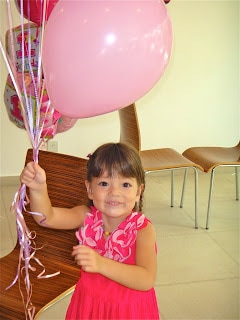 Daddy look at me, I just did all these jigsaws alone (with a little help) and I am very proud of myself –
Daddy look at my funniest face I can pull at the moment (hmmmm!) –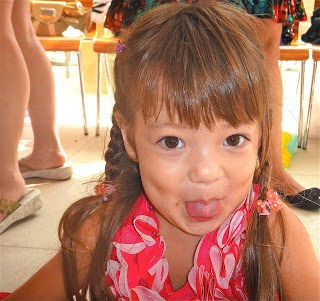 The funny thing re this one for me in this one is – look at all the girls in the photo, then look at the boys in the photos – so Mum and Dads, notice a common theme and then look at all the absolutely stunning kids! Yep all Eurasian – just gorgeous! (plus check the gorgeous Z in the middle, another Bubbles number two with us in 10 days – thinking of you all Z/John, can't wait to meet the new little lady!)
Mary even got to make new friends as Filipinos were in the gang of girls. Nice shot ladies!
And then we got to chill after a lovely party and our very good friend Carole, now sadly not with us in Singapore any more, but back in UK came to visit the kids. We'd been out with her and friends the night before which was great fun. Time for kids to say hi, and time for her to hand over the pork scratchings she so kindly shipped over for us – YUMMY!!!!
Another LOVELY weekend in Singapore – thanks everyone for making it fun!