Yet again we're out of the country of that stupid 30 days visa issue.
We had a lovely weekend in JB at the new KSL hotel, suites and shop centre (might end up moving there if this continues in Singapore). We ended up getting 2 single bedroom suites – one for Mary, Jude and I and one for Ollie and Amy. These were great and guess what – $71 bucks a night – well worth the usual bus up for $2.50 a night at this place, some delicious local food and have the kids all go crazy in the dinosaur water park inclusive in the room rent – NICELY done Malaysia.
I think basically KSL Suites are to be sold for residential living, and until sold they are renting them off per night for use as rooms. Hey I'll take that any day of the week. So a little strange, no phone in room, wiring and plumbing for things like washing machine, but cooker and fridge there with cutlery etc. nice and clean and very modern. You walk from this straight in to KSL shopping centre – full of shops and restaurants.
Sadly no Dad jokes this weekend – I am just not in any mood or frame of mind for those right at this time (more on that some other time), but here comes happy photos.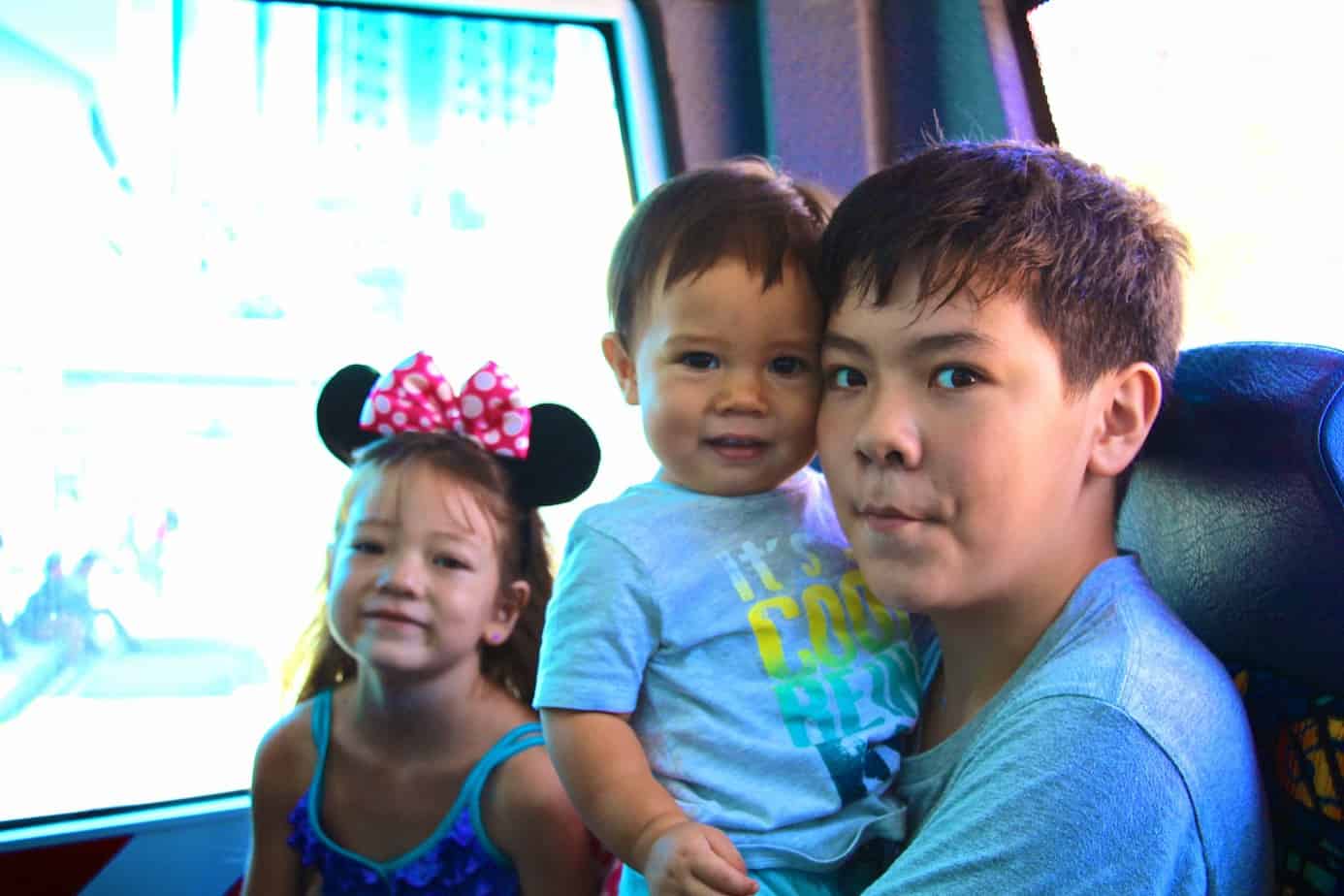 The kids having fun on the bus on the way up. All very exciting for them. Really is good value friends. $2.50 per adult and it only takes circa 40 minutes and boom you are in JB across the water from Woodlands crossing.
Dinner that evening at a Japanese restaurant, with water fall and smoking river. A little Tolkien to be honest, waiting for some Awks an Elves to start a battle on the bridge where the kids are.

"You shall not pass!!!" Says Ollie.
Nice right? This is in the shopping centre – not bad at all.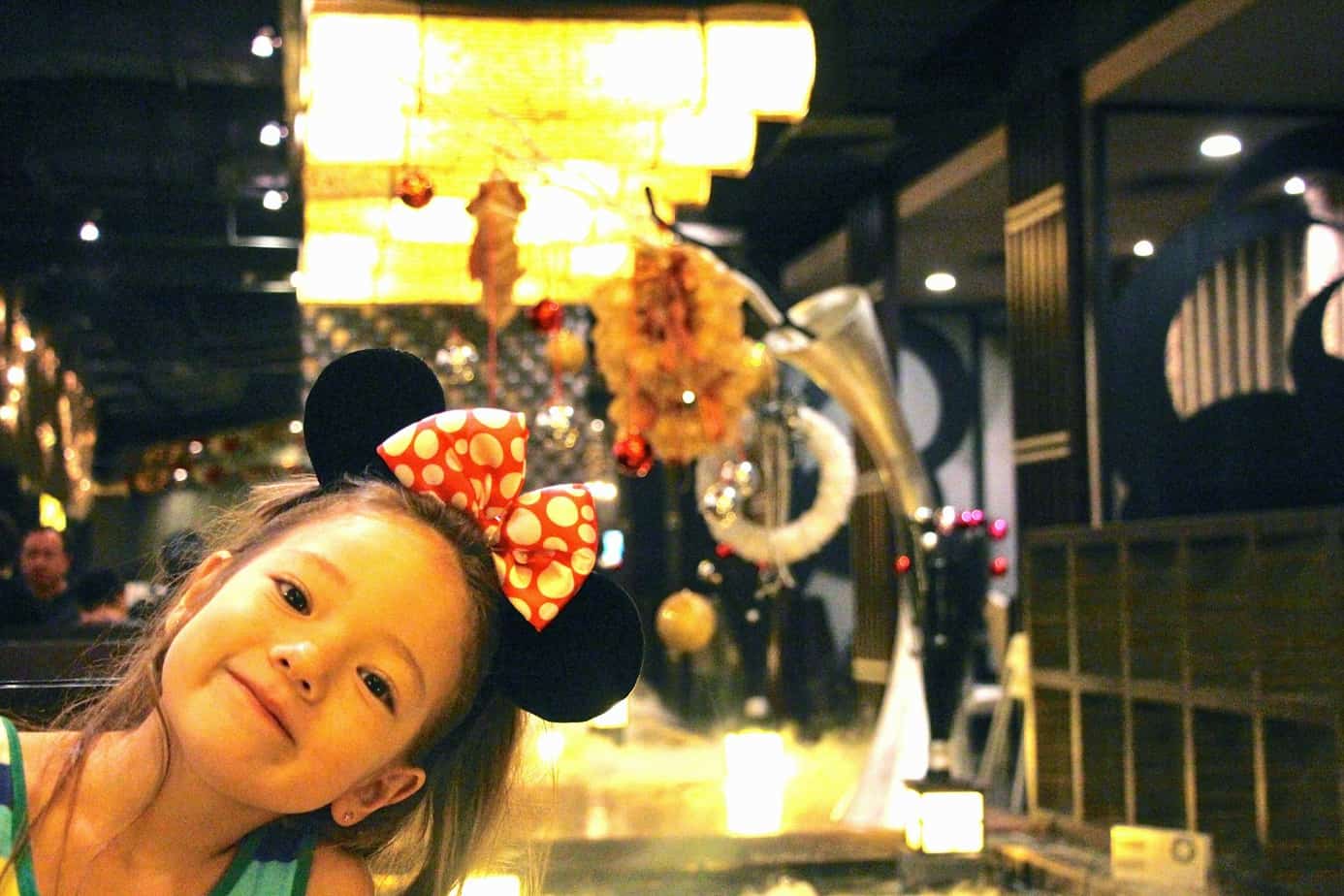 "Photo Bomb!!!" Says Amy.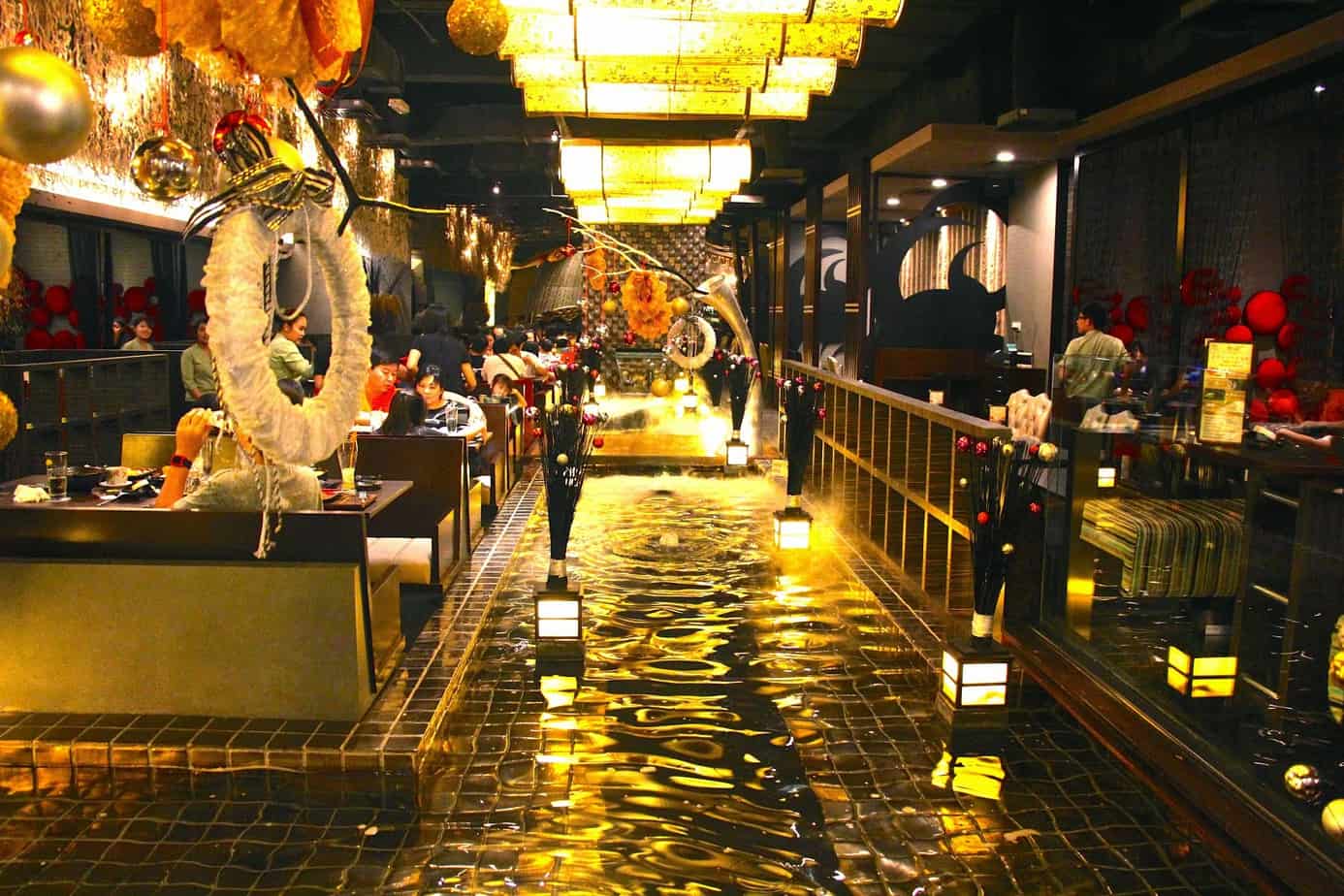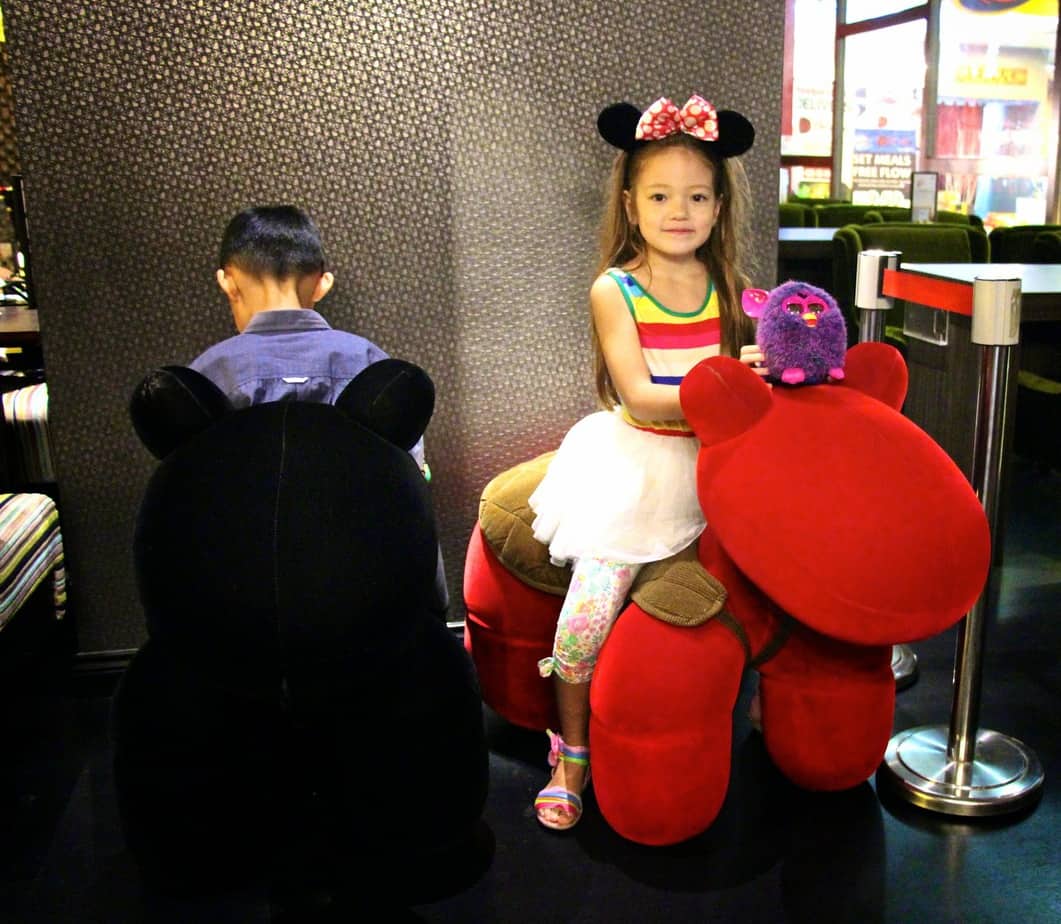 "Ride a cock horse to Bambary Cross…" Says Amy.

"Well hun, actually ride a red, balloon, dog-horse that looks like something from Night At The Museum to Bambary Cross!" Says I…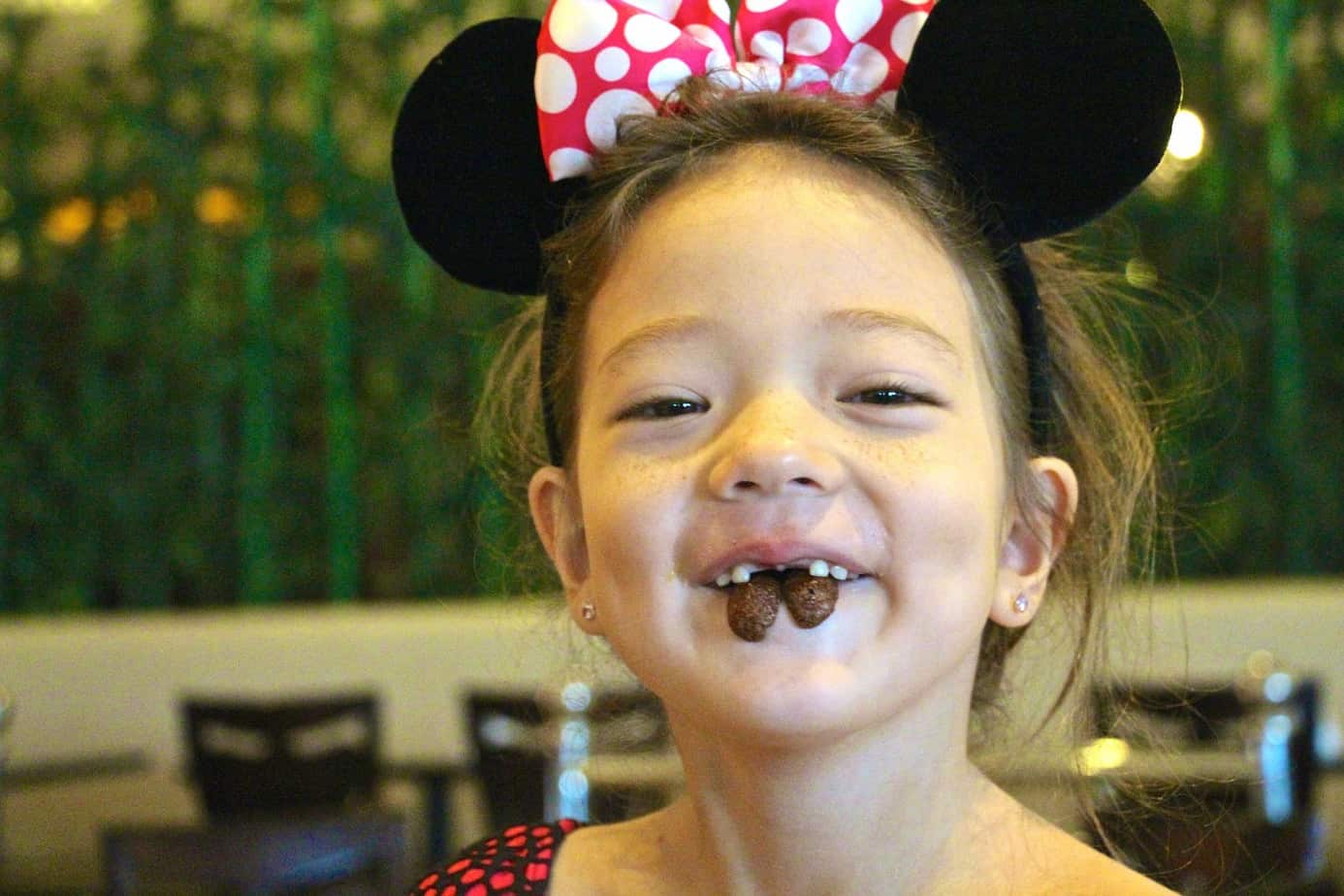 All starts getting crazy at breakfast the next day.
All nicely rested from their sleep in their own suite, clearly the guys had energy.
The only thing Amy still did not have were front teeth – HOLD ON A MINUTE!!!
Well should I actually say, she didn't have clean front teeth – holy cow!!!
Nice Amy – back to Tolkien – but you look like a very cute Awk.
Now we come to a load of photos of Jude.
A little one year old boy that has an ability to make a room of people laugh – pretty amazing.
What he has learnt to do now is facial expression – and boy he knows how to use it.
He'll pull a face and make you laugh, then switch off that expression and smile like above to make you laugh more.
Now check the next few and see what you think his 'mood' was…
Ner Ner Nee Ner Ner…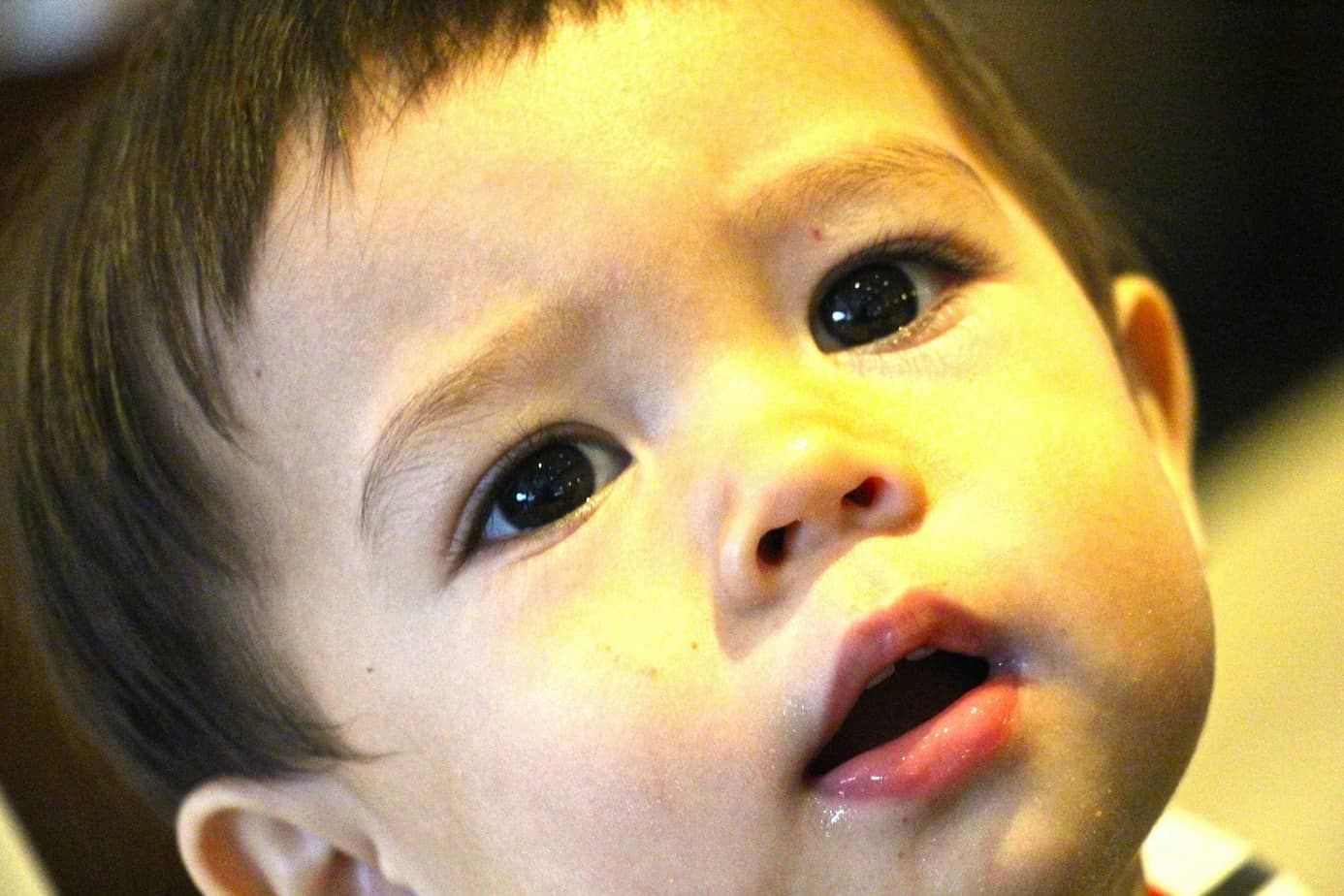 Hmmm – I am thinking, what to have for dessert???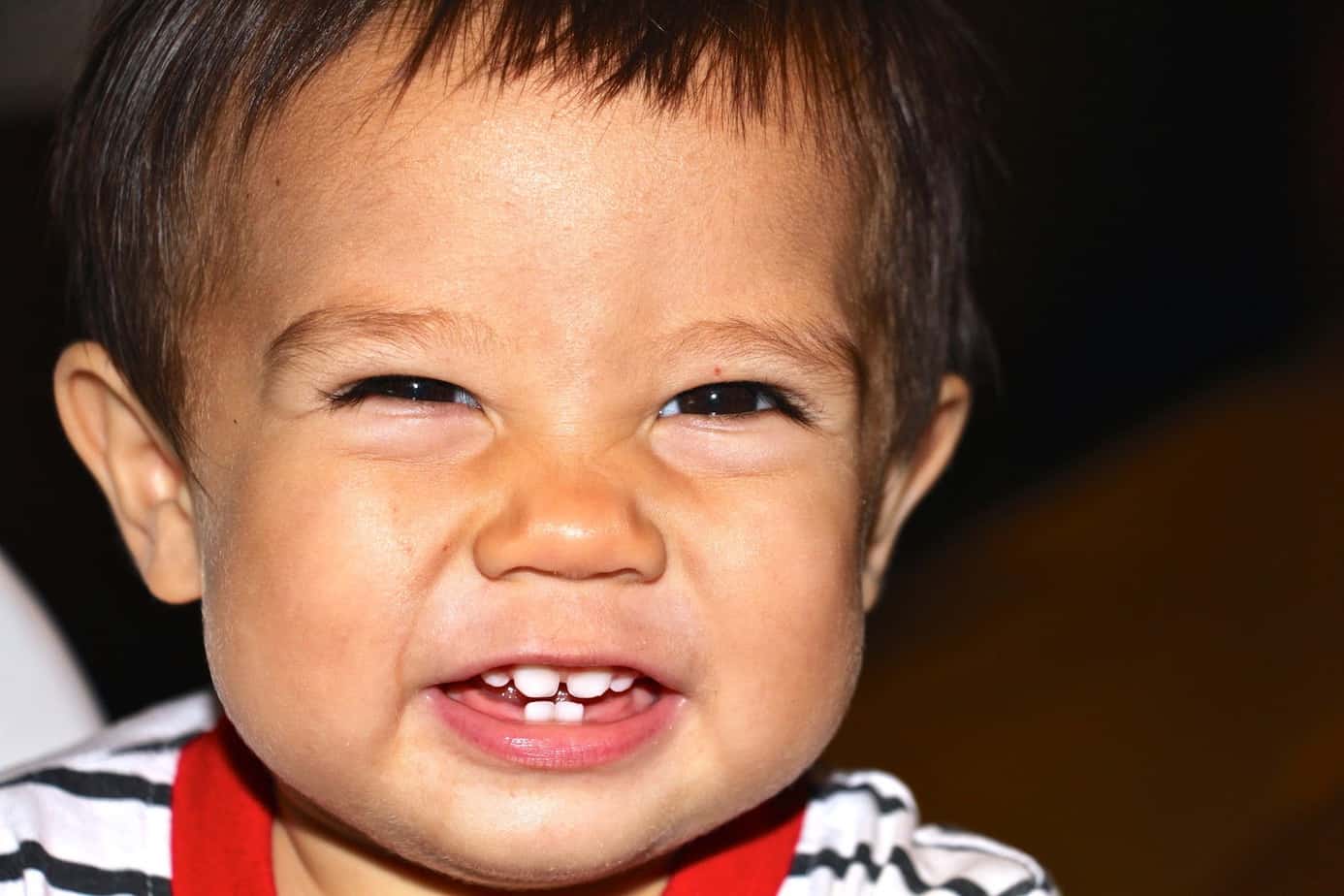 Ha Ha – no I wasn't Dad, I was joking really – he he!!!
Or was I….
I really am not sure about this Dad, I am not quite happy with the current situation…
As in I am really really not happy with it.
Serious now.
Really.
Seriously!!!
Nah just joking ha ha ha.
Got you!!!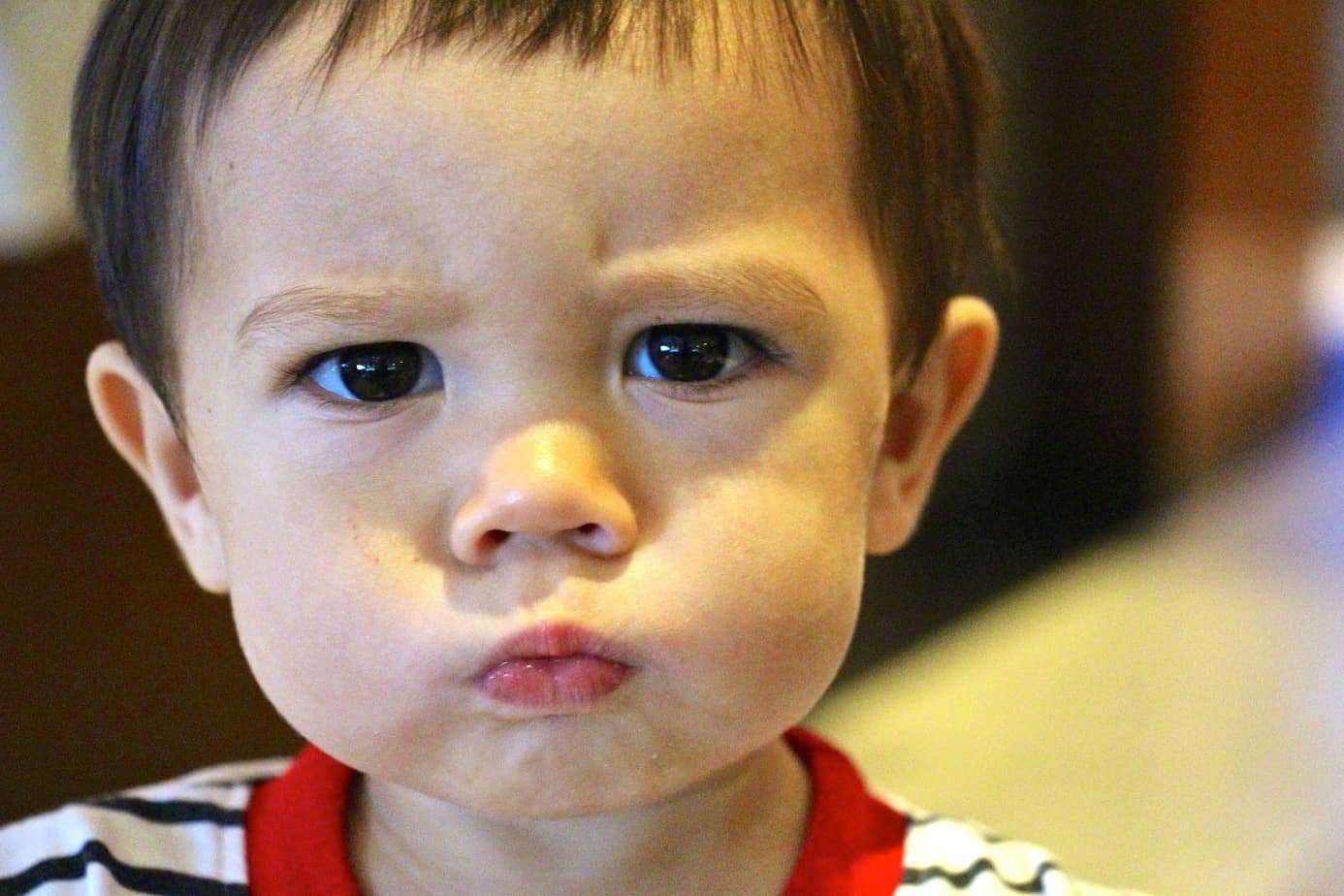 Don't make me angry Dad, you won't like me when I'm angry…
Ooooh what shall I do next?
This is great fun.
Everyone keeps laughing at me.
I know.
I'll pretend to be lunch.
One Baby Jude please – make it rare.
Oooh delicious!!!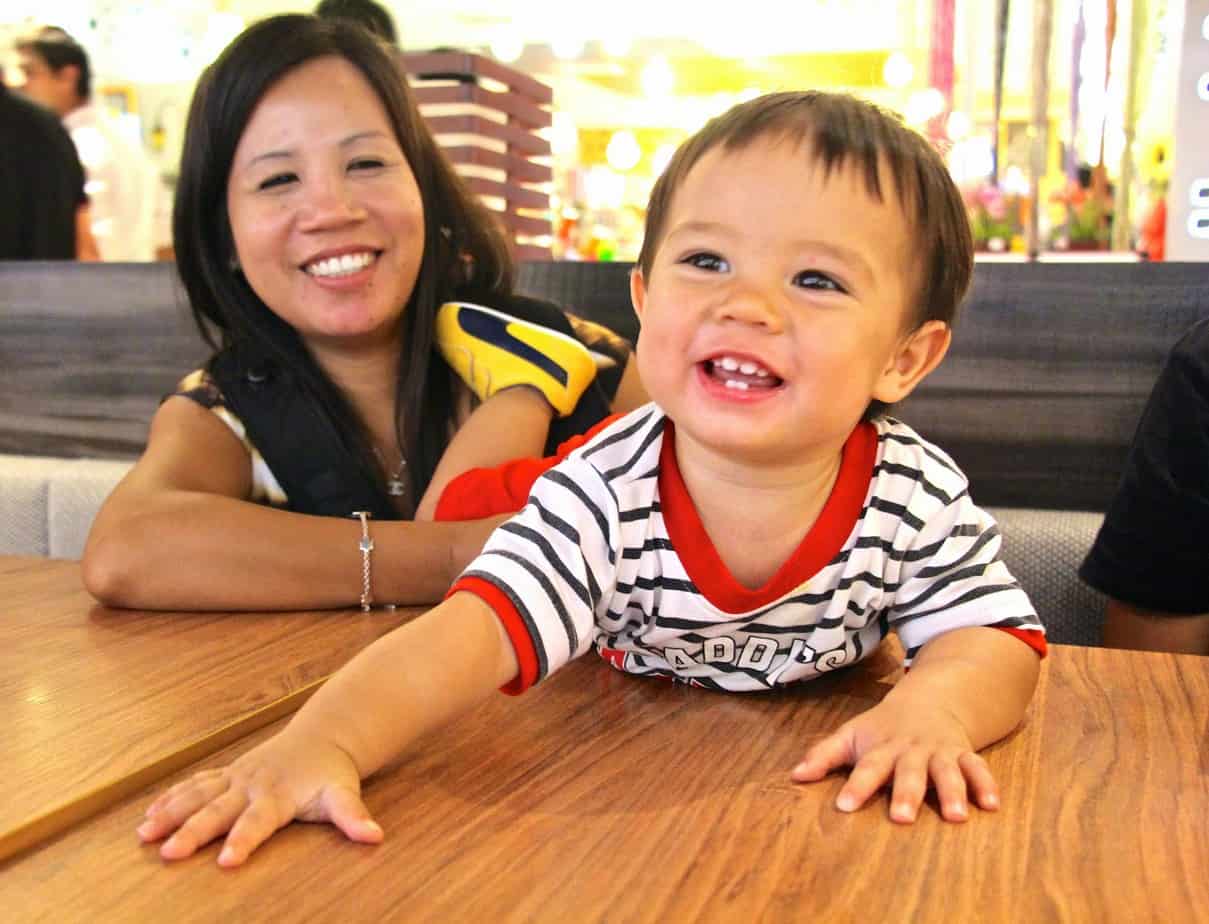 Nah only joking – it was just me and Mum being silly!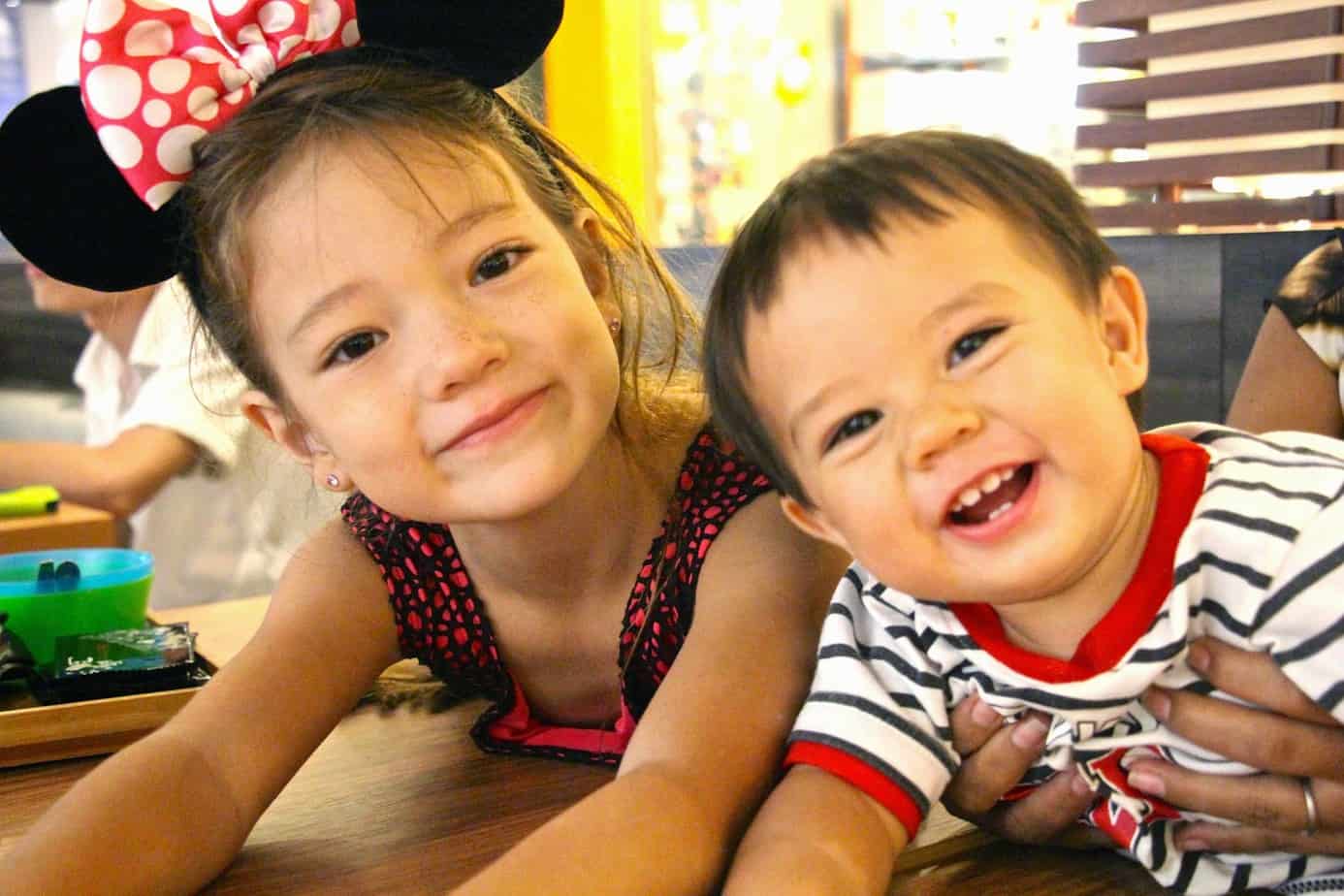 Can I get a nice photo with my Sister now please Dad – yeah just like that.
Ahh that's lovely kids.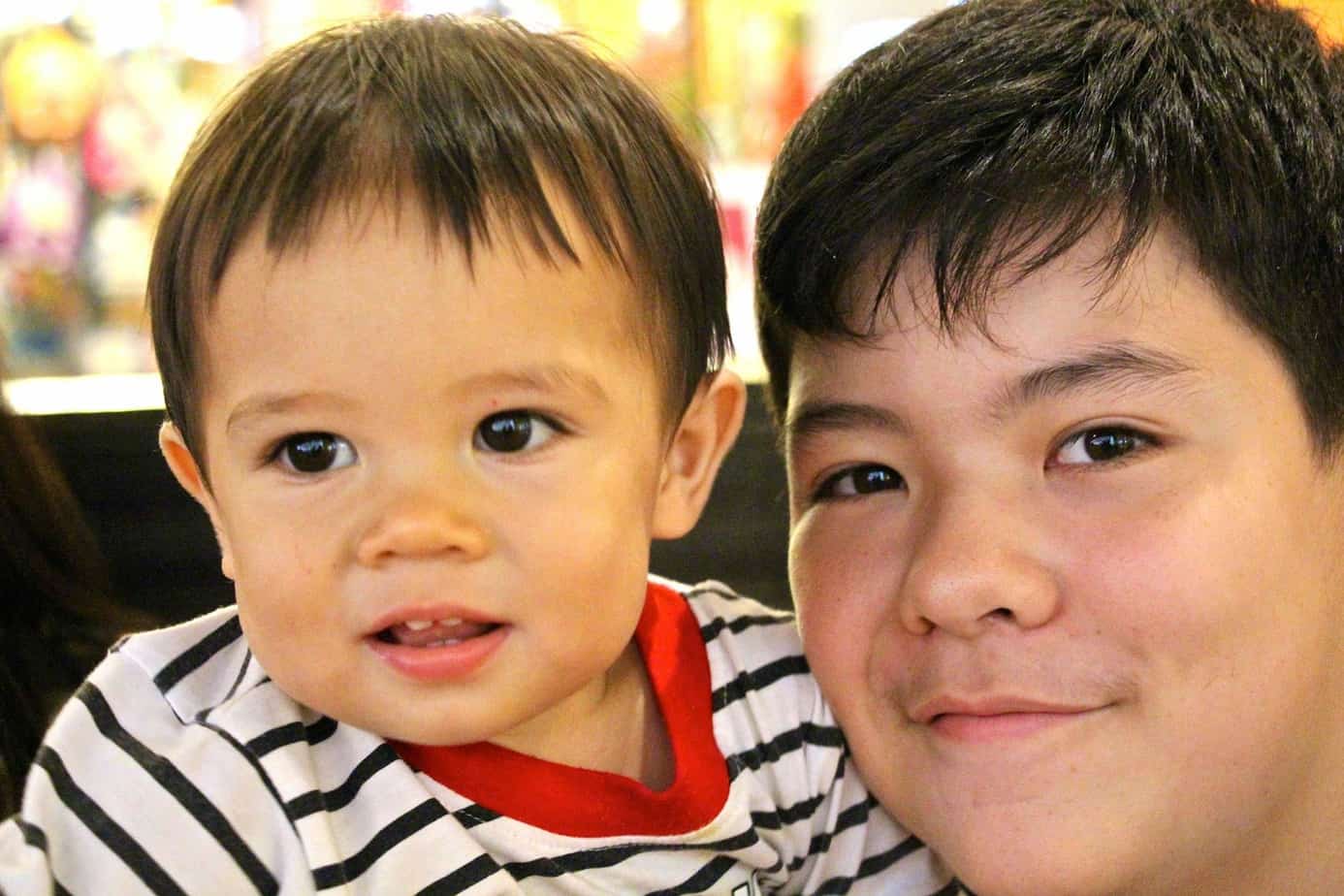 Dad, Dad how about with my brother Ollie now.
There you go mateys.
Ah thanks Dad that's great.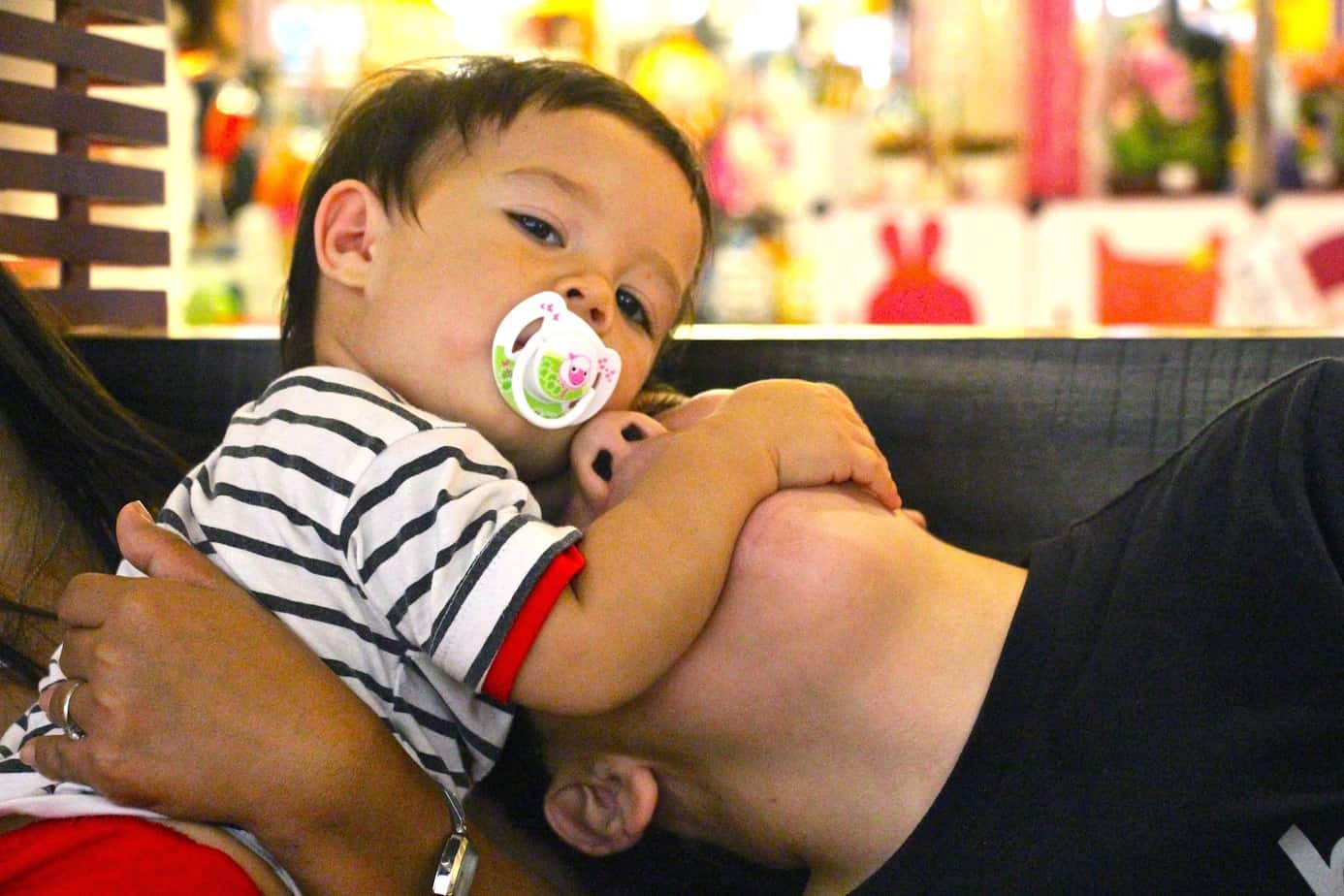 Man oh man – I am tried now.
I think I might just lay down here on this rather nice pillow that smells of Ollie.
Ahhhhhhh – comfy.
But wait what's this another pillow to my right.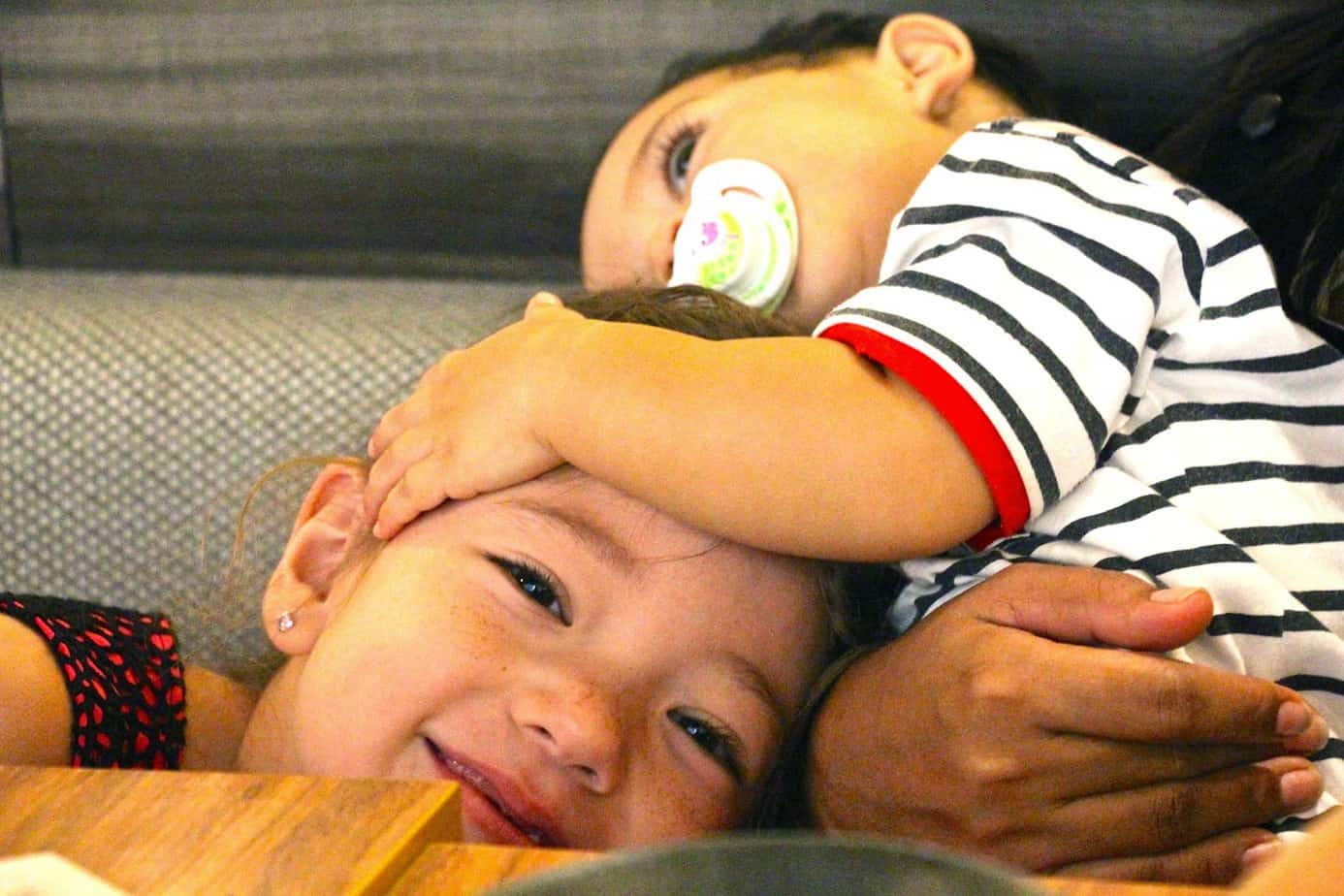 Wow this one smells of Amy.
Love my new pillows.
Love my Sis and Love my Brother.
They love you too Baby Jude – don't worry!!!