No excuses here, this is the "play hard" part of the Cambodia experience. A bond develops between you all, no matter what team you are on. You all share the days experience, and chat about it over a beer or two, over dinner, even over a massage. Comparing cuts and bruises, and sharing stories. It's one big team, one big team that need the hair let down, which you will definitely see in the following photos.
Some crazy tuk tuk rides and some celebrations for the King of Cambodia, with beautiful lights and fountains.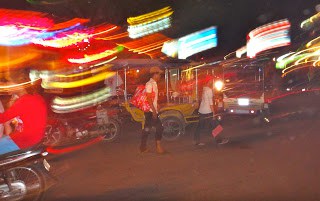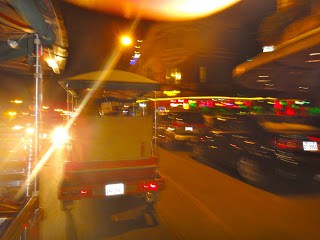 Something new this year;
Mekong River Boat Cruise Day 2 – organised by yours truly Captain Kennett. A rush job for all with some returning from Tabitha Experience/S21/Killing Fields and the experienced gang returning from the cooking class. This was great fun I have to say, music pumping, amazing views of sunset disappearing, people milling along the river, and the Mekong and the plains along it. We managed en route as well to stop off and grab some cold Angkhors to make the cruise even more pleasant (cough cough!).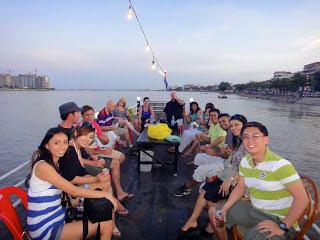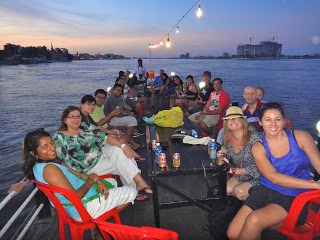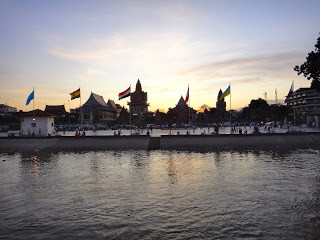 Repeated things this year;
FCC Day One – a beautiful place over looking the Mekong River, one sad change this year though as a bit of a blot on a beautiful landscape is a new hotel being constructed on the other side of the river. Usually unending views of the river and the plains beyond now a rather large multi-storey hotel in the way, but in context this is also progress and therefore a positive to the economy of Cambodia as tourism is on the rise.
Liquid Nights – for those that come they will know all about this. It's a little bar a block down from the hotel. It's like a religion, work from 7-4 building, boiling hot, dusty, achy, cut etc. and you descend on the place for that first beer of the day. All of us recognised by the lovely staff in there, allowed behind the bar, and even on the bar (dare I put some of those photos in?). Great fun with great freinds from around the world.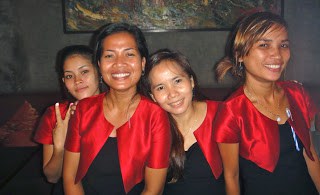 Liquid Nights #1 –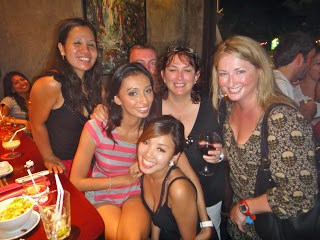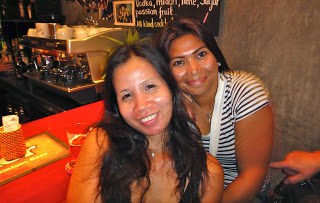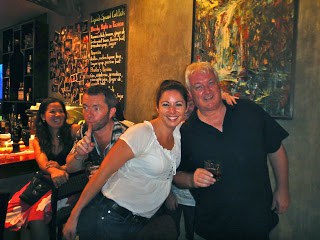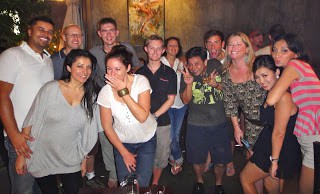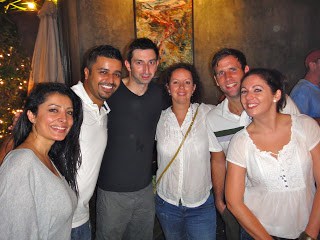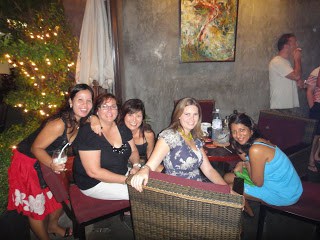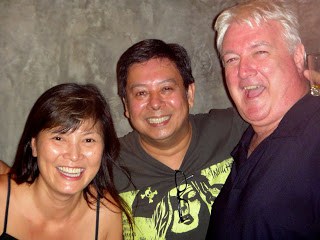 Liquid Nights #2 –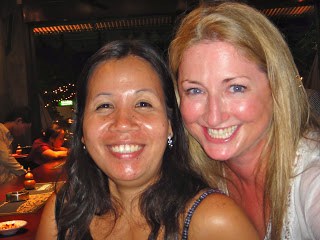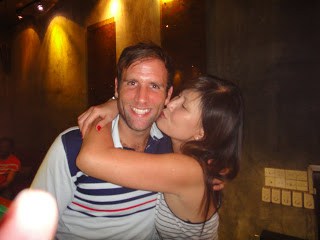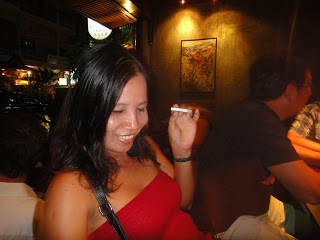 Liquid Nights #3 –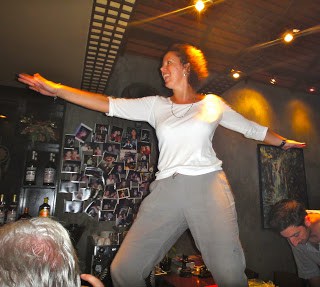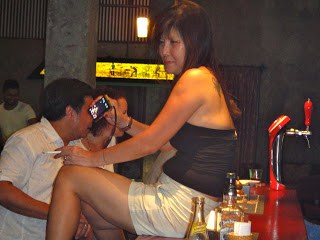 Freinds Restaurant – the final night send off, with speeches from Mr Peris (very funny this year again mate), thank you's to all and some funnies about those in attendance this year. Delicious food and drink (see my food blog for more on this place, as it is actually a charity for street kids). A new discovery was pineapple and chili martinis, OMG, which got made yesterday at Fleur's second birthday back in Singapore. Also explanations to the waiters of what shots are, so we could have a quick "single" shot of vodka ha ha!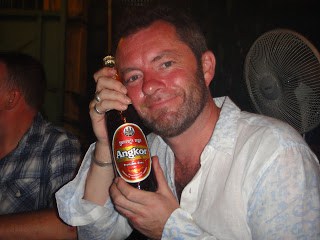 Fleur's Birthday – a repeat performance of madness, dancing and drinking and consuming vast amounts of shots of whatever was on the menu it seemed. New to this year was attending a night club called Pontoons, quite a cool place although when we first arrived it was very early and I think we were the only ones in there, but it soon warmed up. New to this year an amazing flash flood of rain creating knee deep lagoons where once were roads. The back to Liquid to finish up at the right royal time of 3am. We finished "early" as a lot of us were up at 6am to catch the flight home.