Chiang Mai Day #4 Kennett's Tour
Chiang Mai Day #4 Kennett's Tour, or water day as it became affectionately known. Our mate Mr Kim came and picked us up. Let's do something a little different today. Off we go to  hot springs, and water parks. The hot springs are a fair jaunt out of town, but in some beautiful countryside of Thailand. This place is at Sankampaeng Hot Springs. Yep it is volcanic, yep it is smelly because of the sulphur, it's very hot too. But a VERY cool place.
It costs about 110 Baht to get in a use the facilities – kids pool (full of dead frogs ha ha – that'll team them to assume the water is fine and jump in), adults pool, leg dipping area, hot showers and even a place to buy raw eggs, pop them in little baskets and dip them in the pool to  be hard boiled in 15 minutes. Delicious with a little savoury sauce. Let's get in to Chiang Mai Day #4 Kennett's Tour.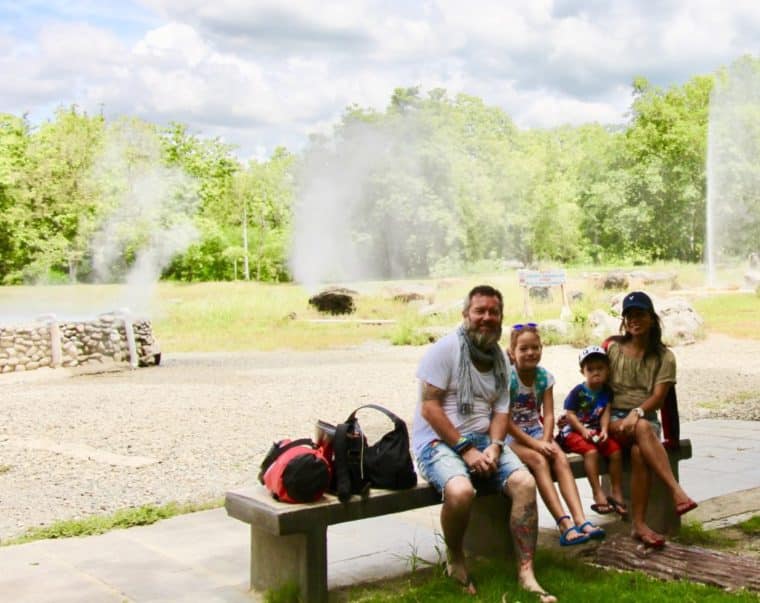 Not the best thing we have done on our trip this day,
Chiang Mai Day #4 Kennett's Tour
. There seems to be no agreed charging mechanism – Mary paid a a different price compared to me, and Ollie different to Amy. Amy could not go on half the rides, despite being to do all the same rides in Singapore. The lazy river was about 2′ deep so you had to walk around. For food and drinks you can only use a pre-paid wrist band, and you can only top that up with cash – no cash, you are f*cked. A really really painful process. A place we surely won't be rushing back to.
Still the kids had fun.
Seriously how cool is this place, this is the restaurant in the Anantara Hotel, a 5* renovation in Chiang Mai, keeping the old Governor's house, and converting it as you'll see behind Mary and the kids. Without a shadow of a doubt some of the best food I have ever eaten, and when you think we had  6 main courses, 2 desserts, 2 beers, 2 cocktails, free nibbles, free palate cleanser, so of the very best staff ever, and amazing seat et. to be charged a little over $200 was mind-blowing.
It's all themed on the secret services. SO much so that they have a special list of cocktails, and we had Golden Gun, and Gold Finger – yep actual gold flakes within the drink. Secret rooms that you'll see soon. Fantastic display cabinets full if very cool stuff, made us feel like we were in the film, The Kingsman. What a genius place this restaurant is.
This truly bucket-list, or death-row. You simply have to come here and try the food. You have to!
Anantara Hotel, The Service 1921, 123-123/1, Charoen Prathet Road, Chiangklan.
+66 (0) 5325 3333 – make sure you do ring to book, as it was heaving the night before and this night we attended.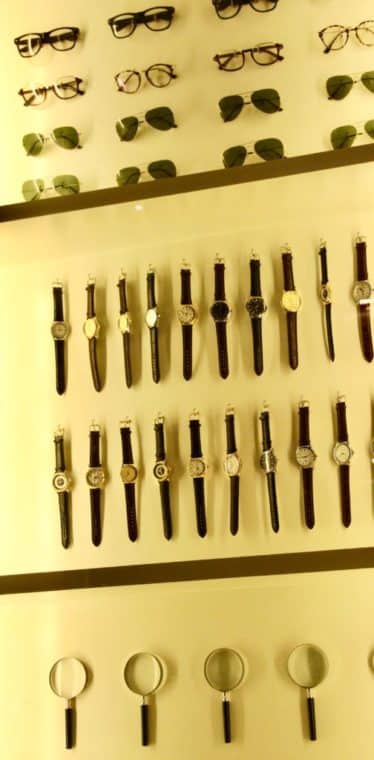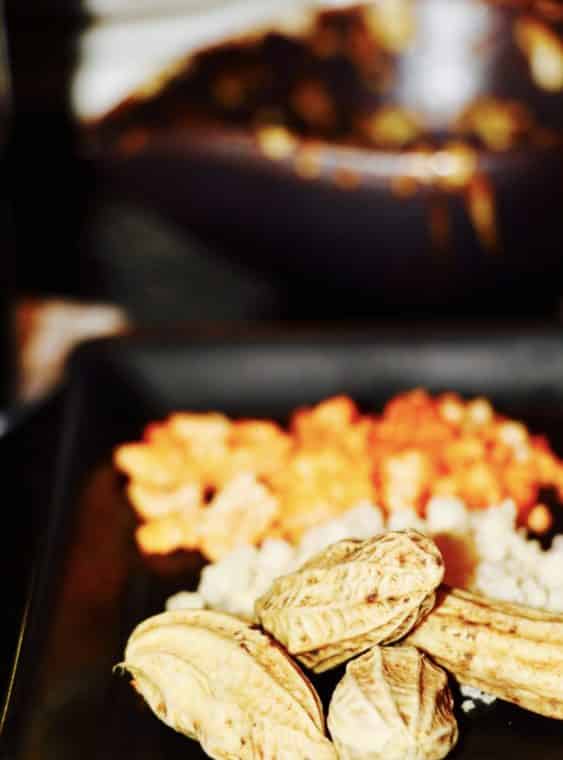 So there you go folks, Chiang Mai Day #4 Kennett's Tour. A rather interesting day. One place that was very unique, one place I  would rather never go back to, and one place I am planning to get back to ASAP. The more we stay in Chiang Mai, the more she opens her Kimono and shows off moire and more amazing things to do. I whole-heartedly recommend getting a friendly tuk-tuk driver, as we did, as you get to see the secrets that are a little off the beaten track. You MUST got to The Service, that actually is an order, and I just know 100% that you will – ENJOY!!!