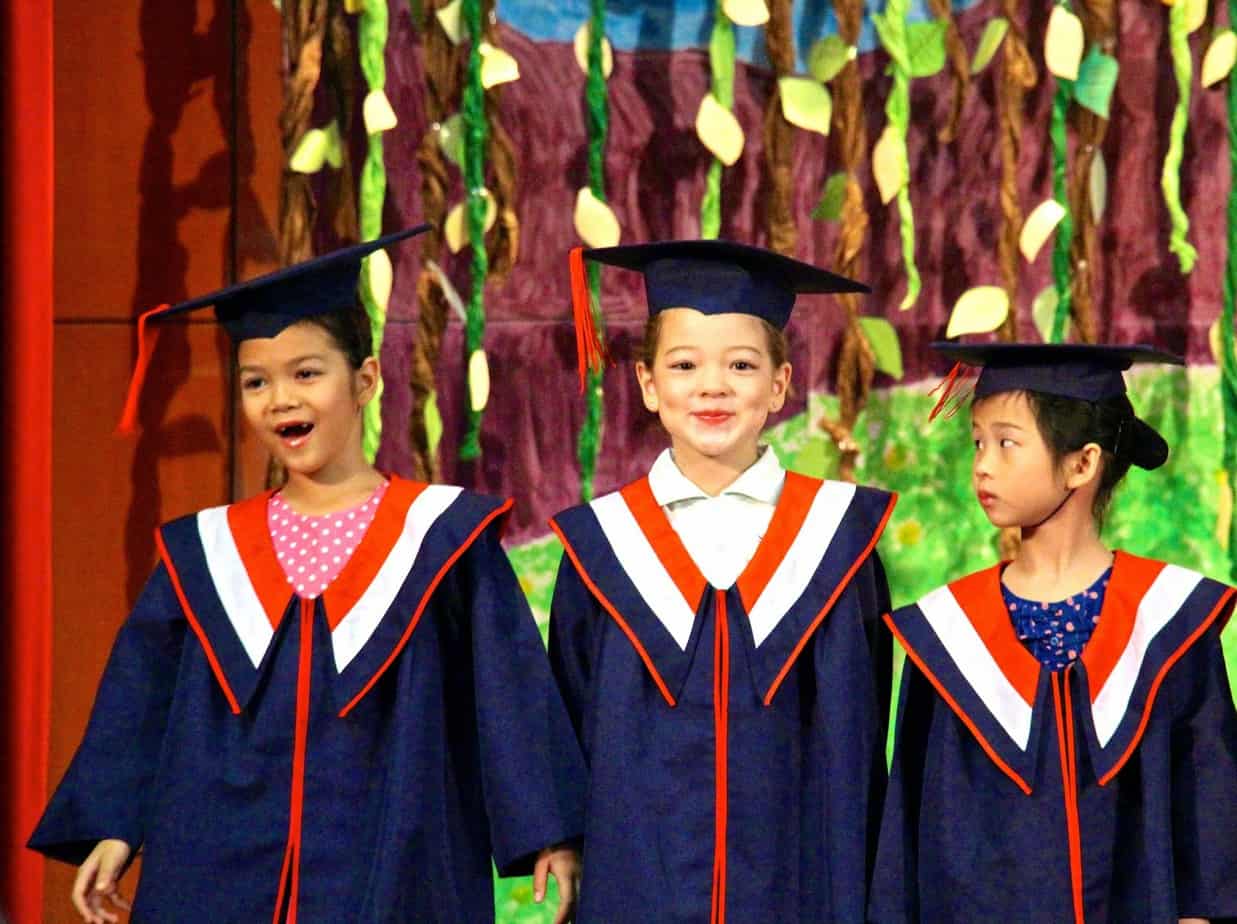 Sorry is this her 6 year old graduation or 21 from University??
My beautiful, beautiful girl. You look amazing honey!!!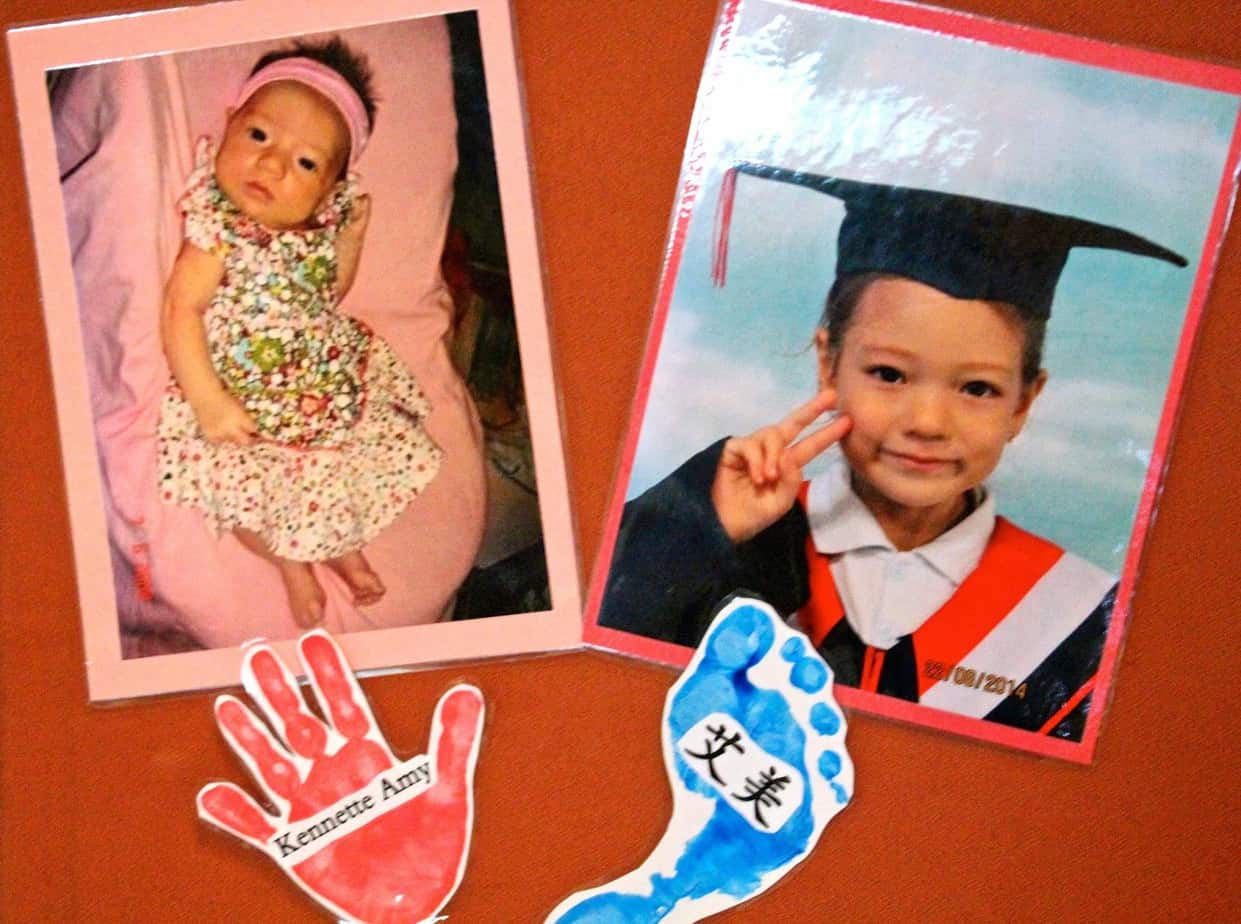 Mwah, sooooooo CUTE.
Now she has quick costume change to come back as a munchkin from The Emerald City, Ha Ha Ho Ho Ho etc….

If you want to actual see her IN action – then you all need to visit my Facebook.
https://www.facebook.com/brian.kennett.33

On there will be three videos (sorry I cannot post here);
1 – Her graduation ceremony;
2 – Her performance as Mother Frog in the Chinese portion of the concert; and
3 – Her reaching the summit, when rock climbing at her mate Nathan's birthday party.

So to the rock climbing.
Off we go Sunday morning to Nathan's 6th birthday party – rock climbing at Kallang Wave Shopping Centre – COOL!!!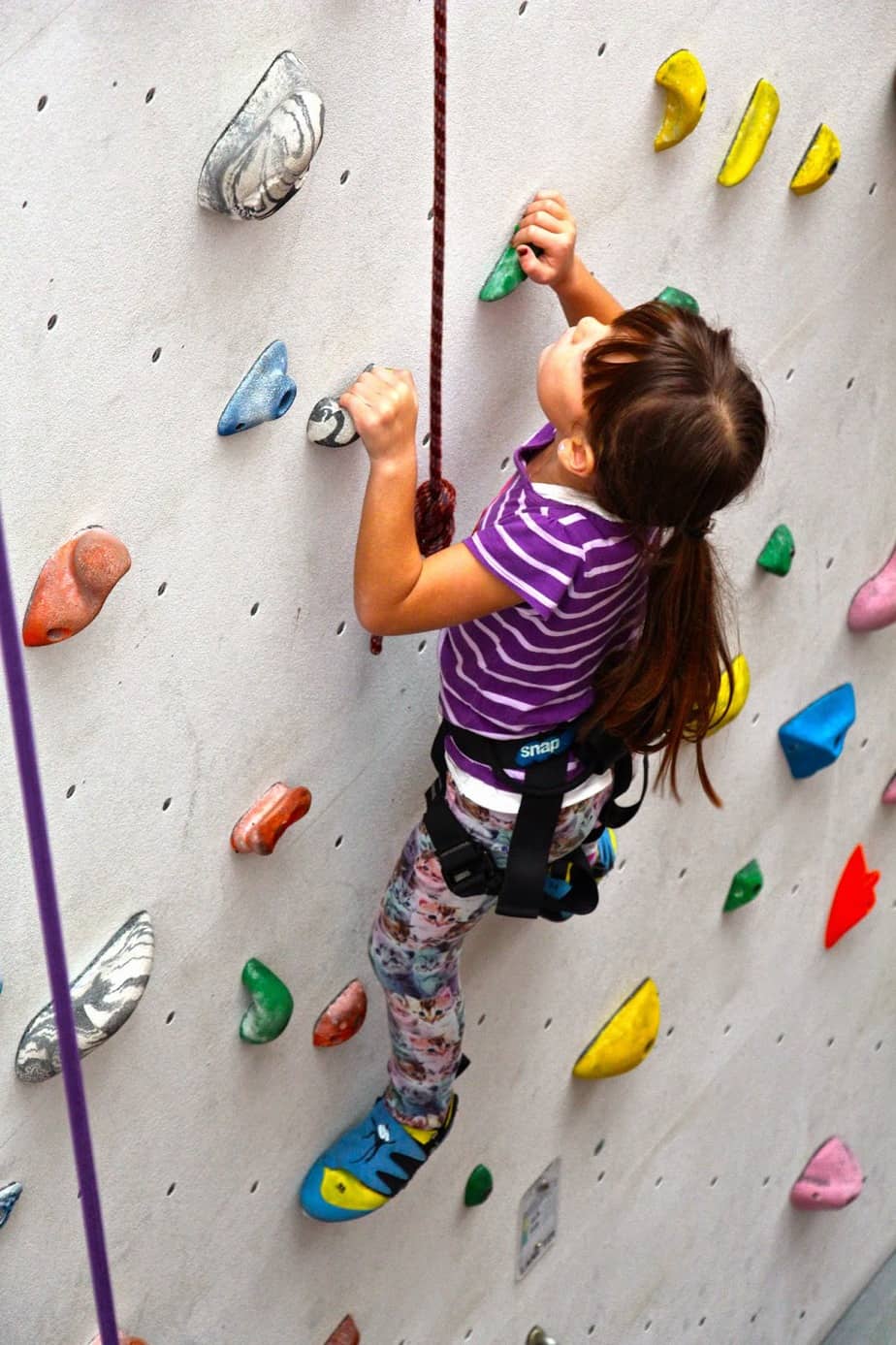 She started slow and low. Finding her feet almost.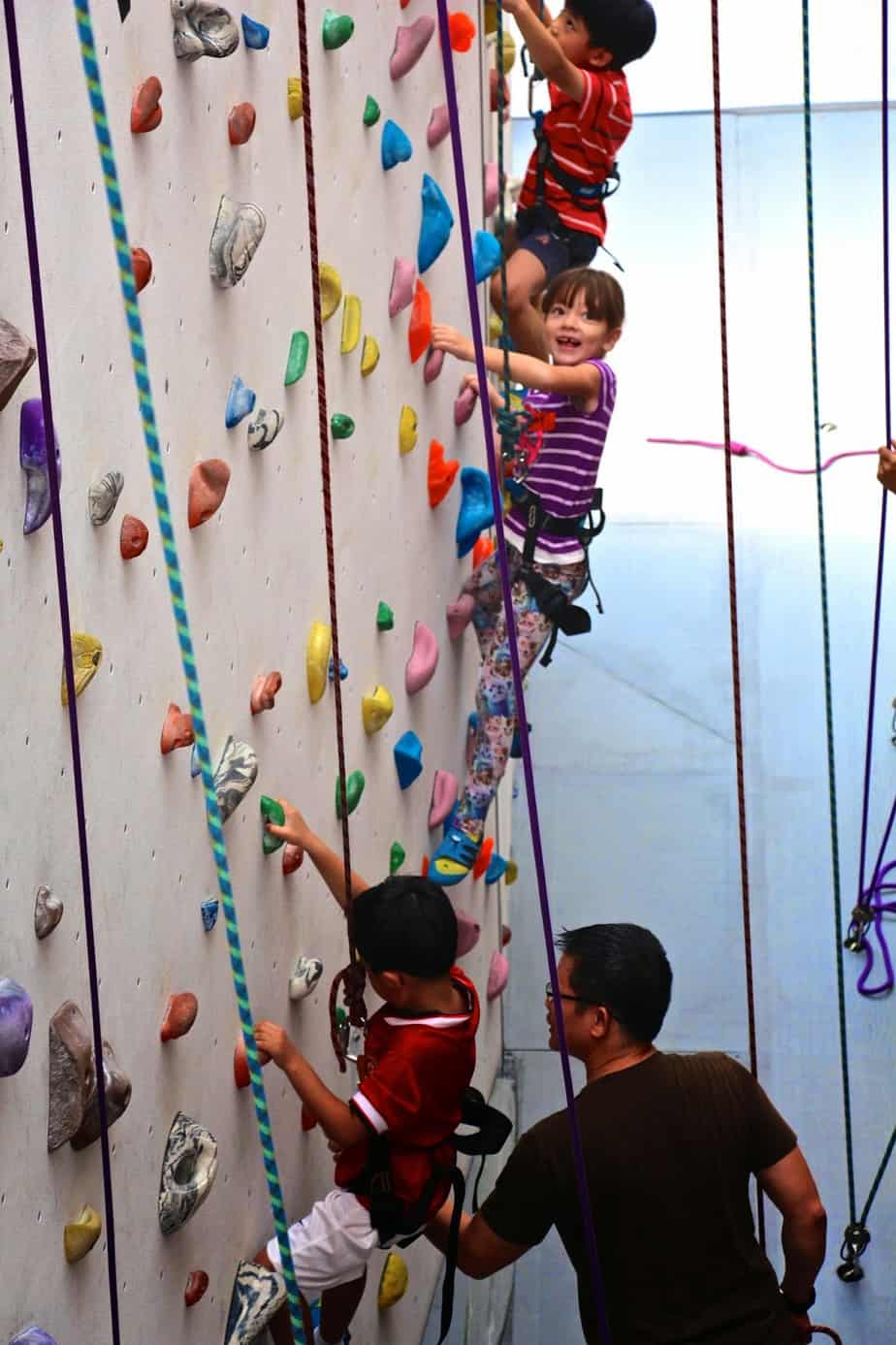 Getting there, she's getting there. Looking comfortable.
Pretty high right. So this was after a little rest and she wanted to have another go. Needed a quick hug and kiss first!!!
Is that hello, or my hands hurt Daddy?
Hold on a minute the highest she's got yet…
She's looking comfortable – plus she has Daddy beneath her now helping and cheering on.
Go Spidey…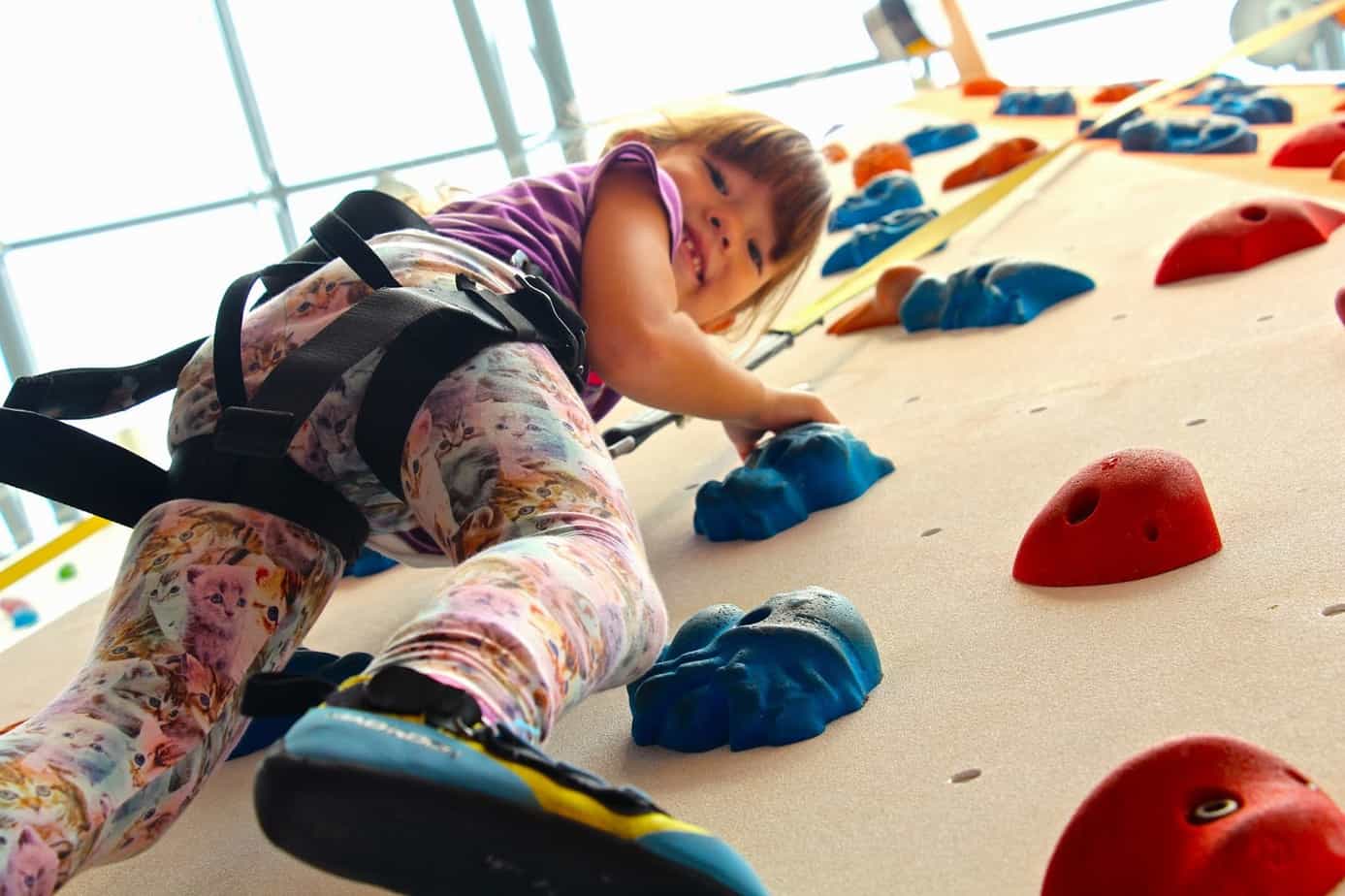 Still looking comfortable. Go Amy Go Amy…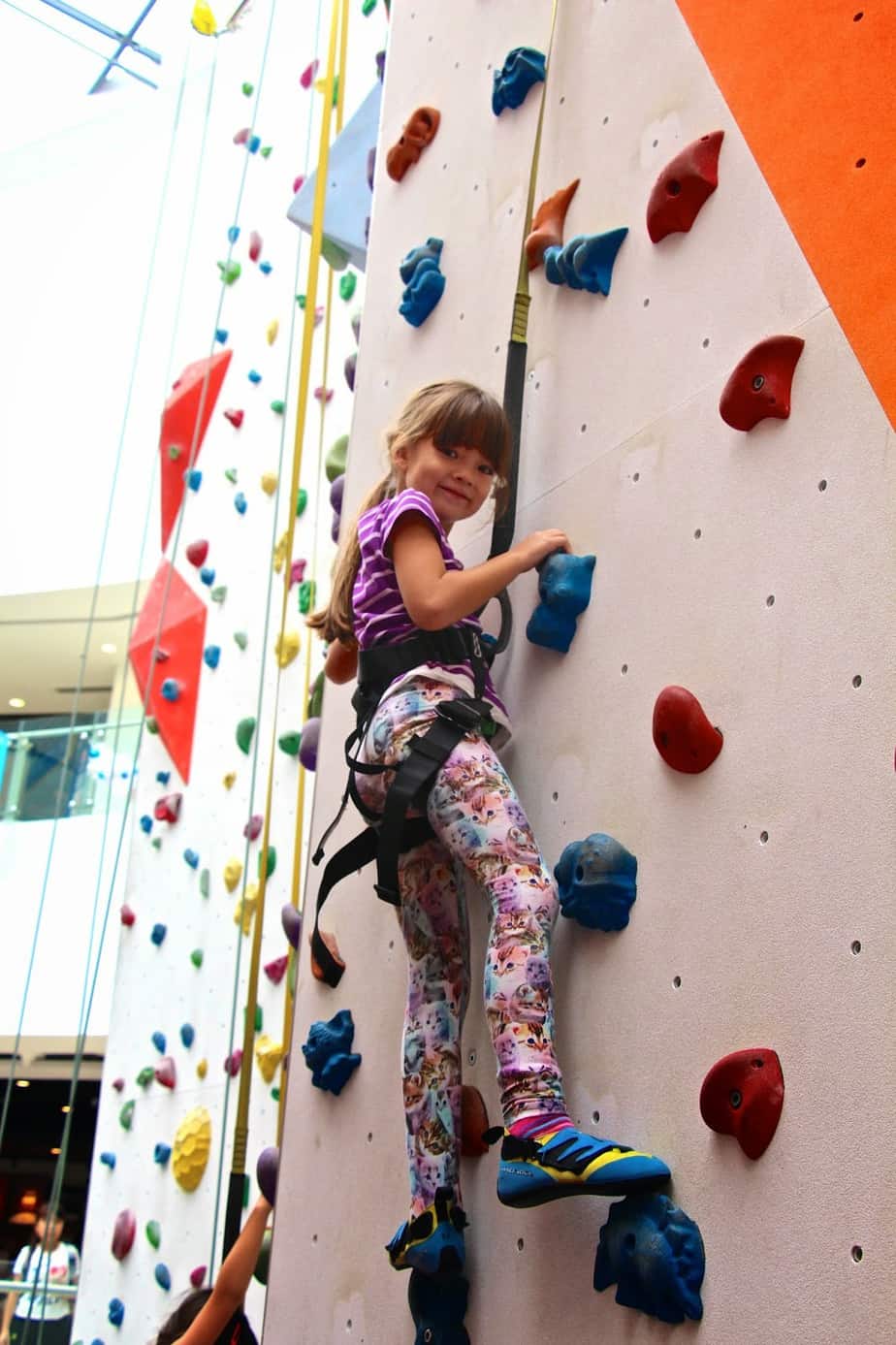 She's a natural!!!
Getting really really high now – I am zooming in here everyone.
Look at her go. Perhaps a new Marvel Comic character is needed now…
You getting a nosebleed yet honey??? Well folks suffice to say she went to the very very top. She summitted. She was the first. Plant the flag Amy-Boo. A little scary bit coming back down as it was about 20-30feet high up there. But she did it.

Well done AmyBoo.

Don't forget check my Facebook to see the video of her reaching the top.

Woo Hoo.
And a very happy birthday to Nathan, and thanks to your Mum and Daddy. What great birthday party.