That time of year again, when we come to celebrate the birthday of the lovely Naoko (Nina), and then sadly the very next day we have to commiserate her passing. It's still as tragic today as it was then.
Here she is as I think we will all remember her, beautiful and smiling. This in Australia, I think in Ollie's bedroom.
A different year for us this year with baby Jude joining us too.
As I said before we are strong again now, we're moving ahead, we're moving forwards. The kids are growing up. They are growing up in to the most amazing little adults ever, and I am just so very proud of them and I categorically know that Nina would be too.
This year we did not go for the big 'party' but rather kept it small and kept it to family. Not a decision I made alone, but in consultation with my Ollie. It was such a lovely time we had, and we had the meal in one of Nina's favourite restaurants – Hai Tien Lo, at The Pan Pacific. Bloody nice in fact.
We ate like Kings and Queens – more of that on food blog. But for example we had; Foie Gras and Roast Duck, Pork Belly, Suckling Pig Skin, Rack of Lamb, Scallop and Prawns, Foie Gras Fried Rice, Wagyu Beef etc.
We just got back and I wanted to share a couple of photos for you all to see the kids. How happy they are despite this tragic remembrance day. Thanks to my Mary, and of course our family and friends across the Globe for keeping us together and for keeping me sane. Love to you all from us.
We still massively miss Ni – Mum, Sister, Daughter, friend, my Wife. She will never be forgotten, not ever. What I wrote all those years ago now, still rings so very true.
She calls our name and we come running, We have lost the voice we listened to, And there's a stillness now the rains stopped falling, And there's a sadness like we never knew, But we still see the shining of things. We love and miss you desperately Ni.
The new look Pan Pacific – have to say very impressive, absolutely beautiful in fact.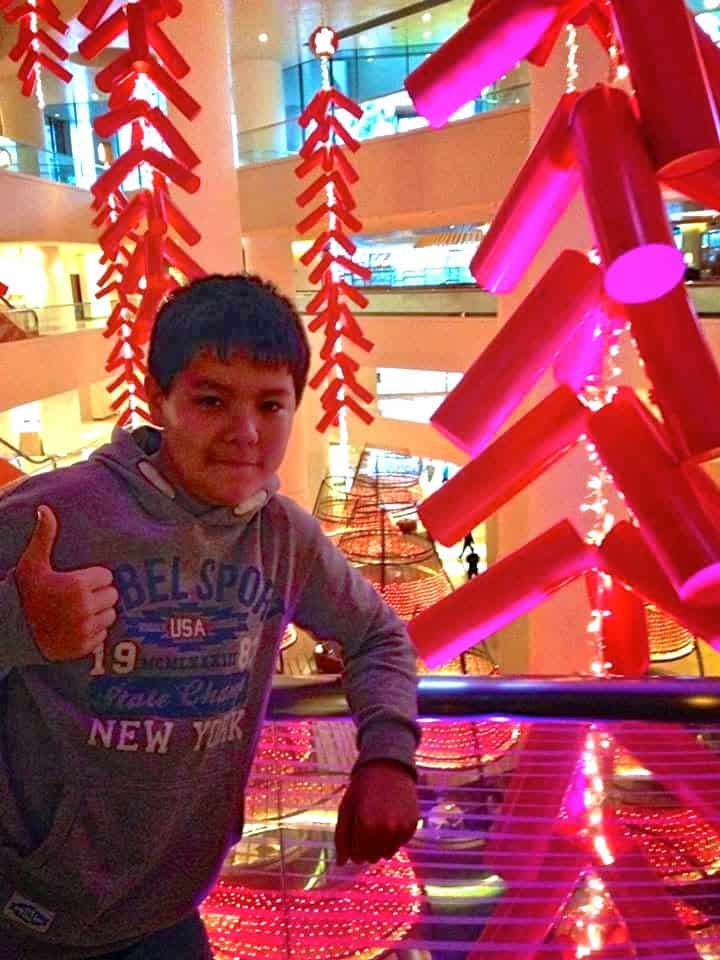 Ollie building up his hunger levels.
Sorry re the photo quality but Mary forgot the camera so we had to resort to iPhone.
Hey you get the picture.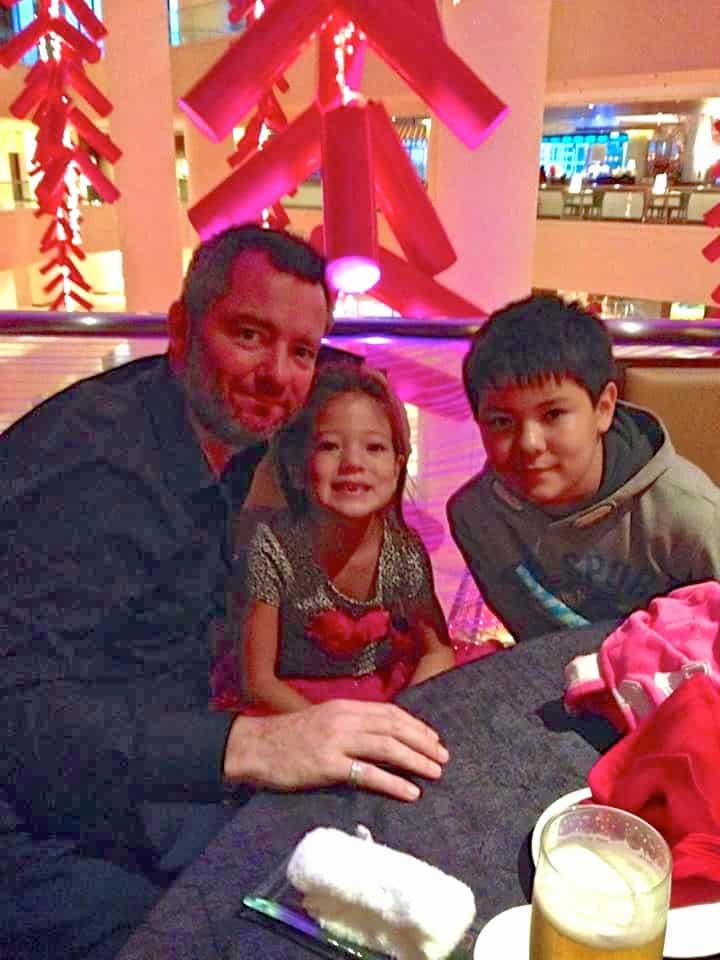 My two nut cases.
Amy now very proud of her missing teeth.
Love you guys!!!