So it was Mary's birthday yesterday, and also yet again a need for a visa run. So we killed two birds with one big stone. Off we went to Batam, as I have not been there an age and in fact Mary has never been before. So a nice surprise for her. And off to a new place on the agenda for all of us – Montigo Resorts, Nongsa, Batam, Indonesia. And off without the kids, well we did take Baby Jude for obvious reasons – but Ollie and Amy stayed back to allow us to have some time together – it was her birthday after all.
I am sure like a lot of parents of a family of 2 kids or more, we always struggle to find 'the family rooms' when booking a vacation. Well I have to say this place was up there on the oh my goodness was this superb-o-meter. You rent a villa, like a 3 storey townhouse villa. But as I mentioned before the crazy thing for this trip was that we only had one of our three kids with us – stoopid!!! But still it was great to have Mary virtually alone, champagne in the pool and all that.
A little bit more re the villa. It has an open plan ground floor with huge sofa and a kitchenette. Then open up the sliding back doors and the whole patio becomes part of the living area, and what else – oh yeah your very own private swimming pool.
Up a floor to two massive bedrooms – true quality appliances and fittings. 2 singles in one room, perfect for my two elder kids next time we come, and the master with a huge modern four poster bed, walk in bathroom with huge bath, a huge shower and his and hers sinks. Seriously lovely.
Up one more floor and what do you get – your very own private roof top. Yes seating and tables all over and views across to Singapore – what a party house this could be. But as there was just Mary and Baby Jude there was not too much partying – well we did have that champagne and looked back across at home across the water, twinkling in the night sky.
The food was absolutely delicious at Tadd's restaurant, offering up a mix of Indonesia local and Western. Really top drawer food. Go for the chef specials, as that is indeed what they were – very special.
There is a kids club, an amazing spa and 3 swimming pools in total – oh yeah and 5 minute walk to the beach. Walk did I say walk – sorry ring 0 and you get a golf buggy arrive to drop you off wherever you want in the resort.
It was paradise – and this only 45 minutes ferry from Singapore – I tell you, we will absolutely be going back here. What a place. And this time with Amy and Ollie and perhaps anyone else who happens to be with us at the time (Mum and Miz you know who I mean – he he).
So now let's get to some pictures – quite a few as we did a lot in our two days of celebrating my Mary's 37th. Get this – our villa number was 37 on her 37th birthday. 3+7=10, which was the date we left Singapore to go there – spooky!!!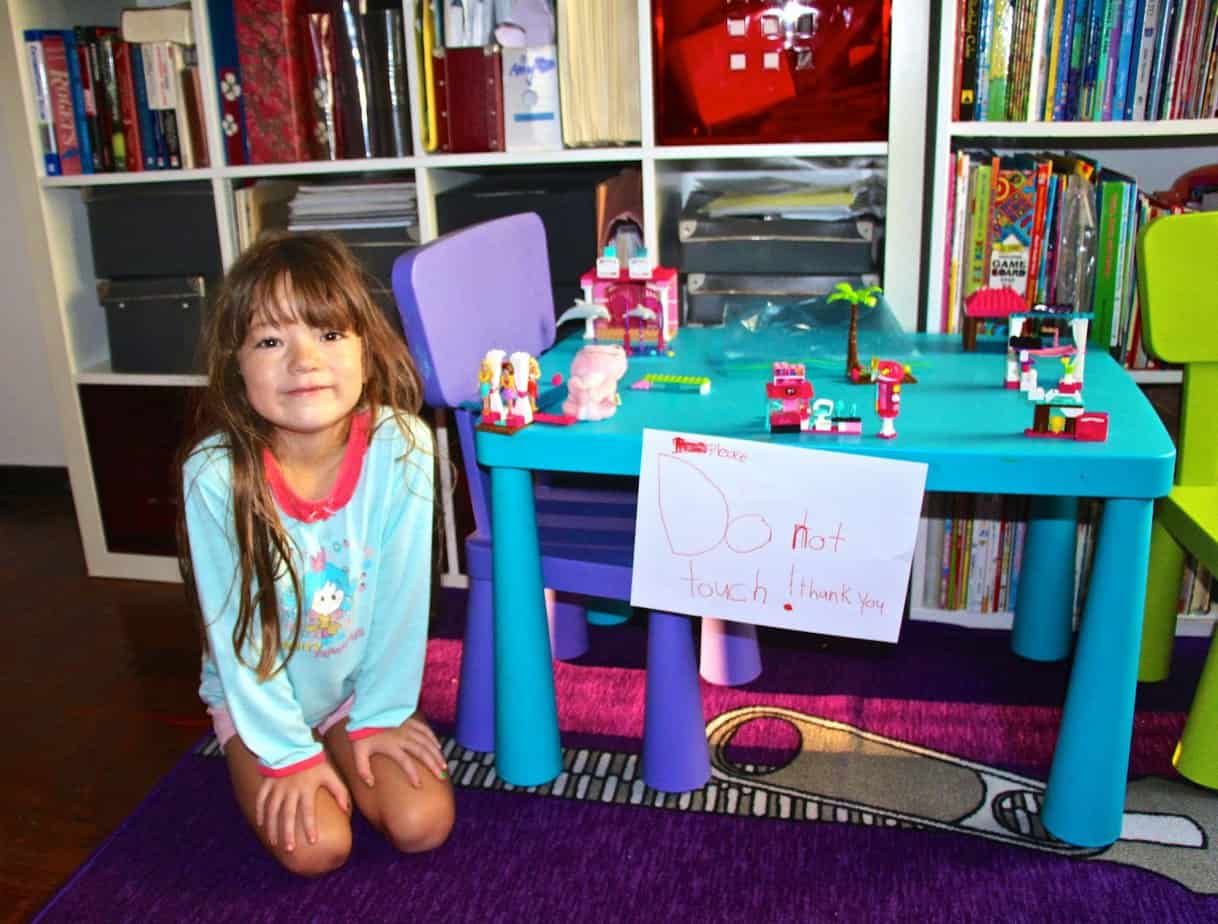 The kids were great – so a massive thank you to Amy and Ollie from Mary and Daddy, it really meant a lot to us to have some time alone. But before we went a little cameo of Amy who had been really busy with her lego and stuff and made almost a little gallery and of course then had to place a sign to protect her work. Do you think this sign is more for Baby Jude? I think so!!!
OK here we go Mum and son on a secret trip to new territory for Mary and Baby Jude. Happy Birthday Mary xxx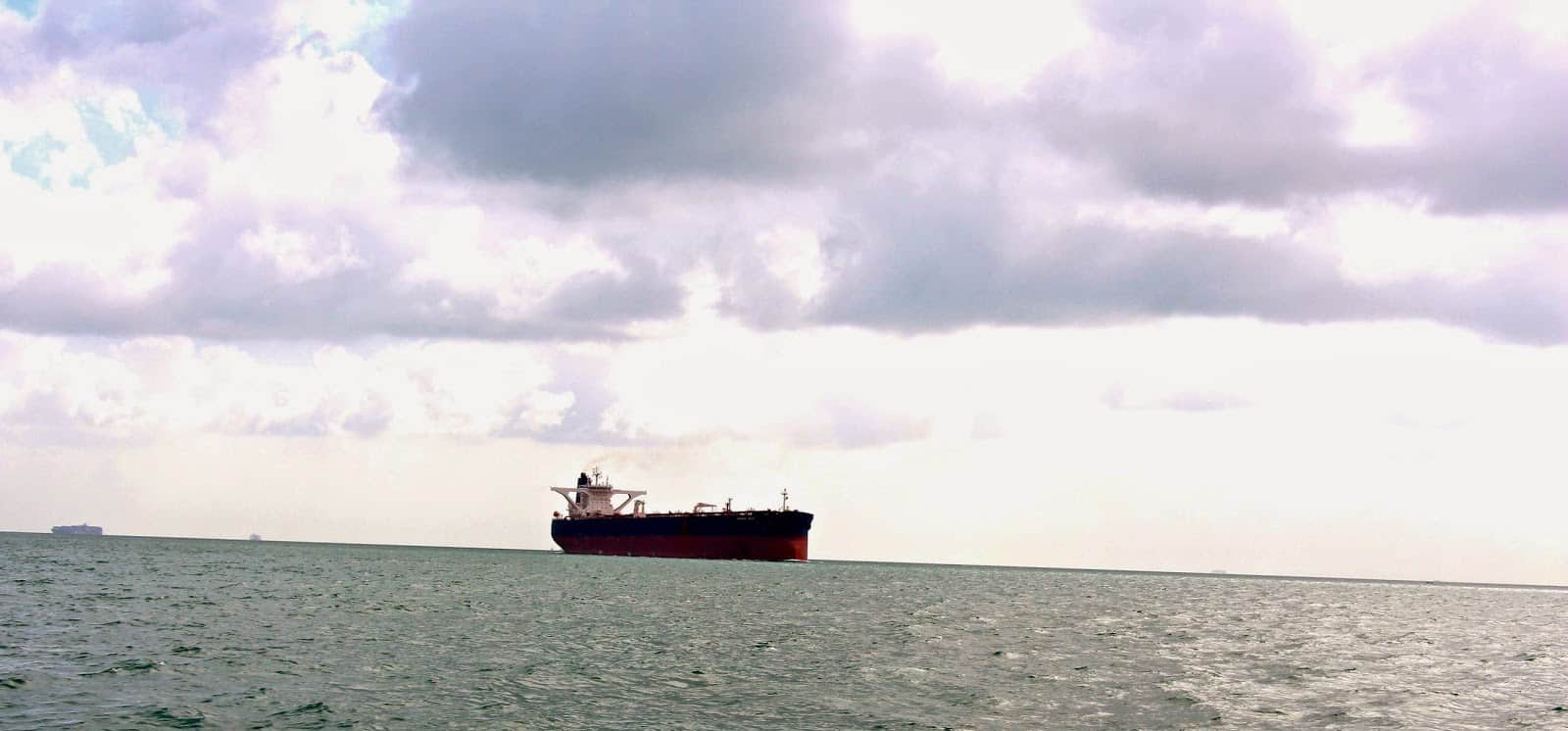 I know not romantic or birthday like – but from the back of the ferry over you do get amazing views. How the hell do these things stay afloat, I mean seriously this thing is the size of a small city.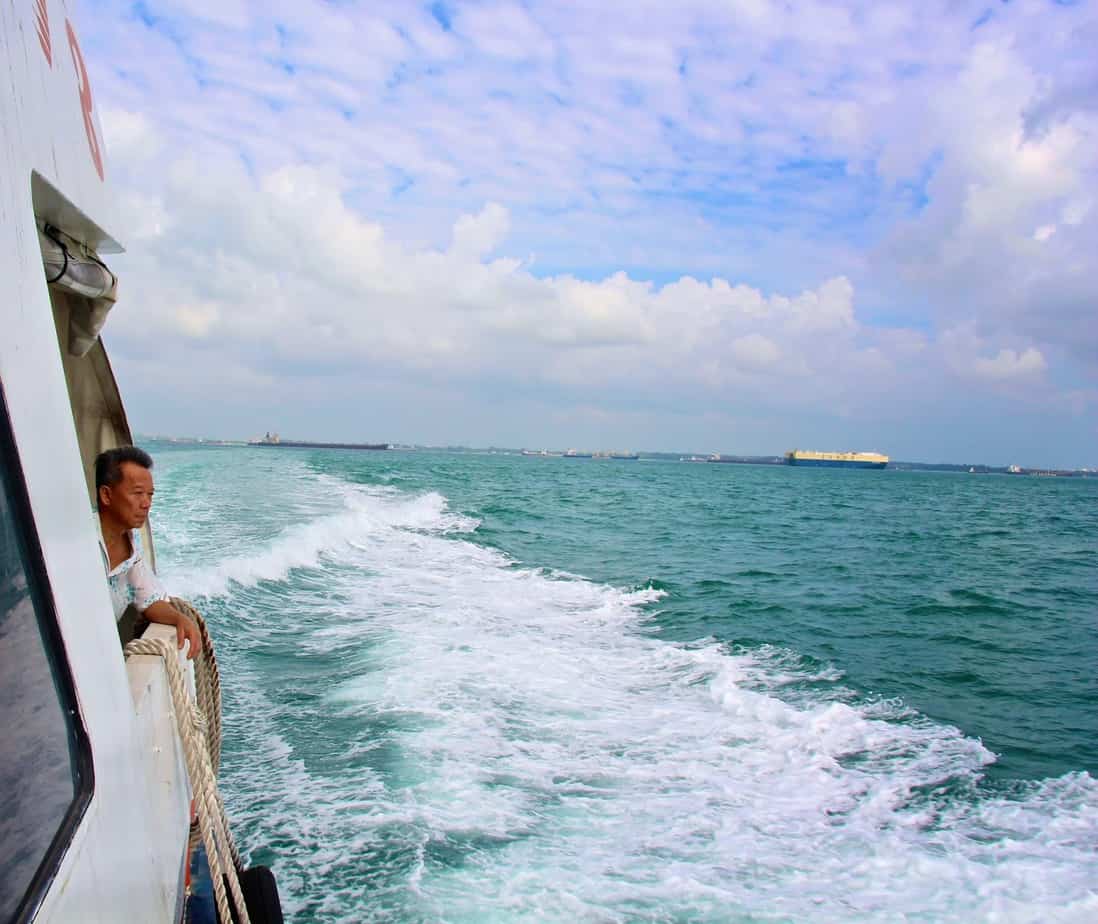 Facing backwards – we look in to the distance and say a goodbye to Singapore. Baby Jude and Mary were downstairs having a snooze at the time.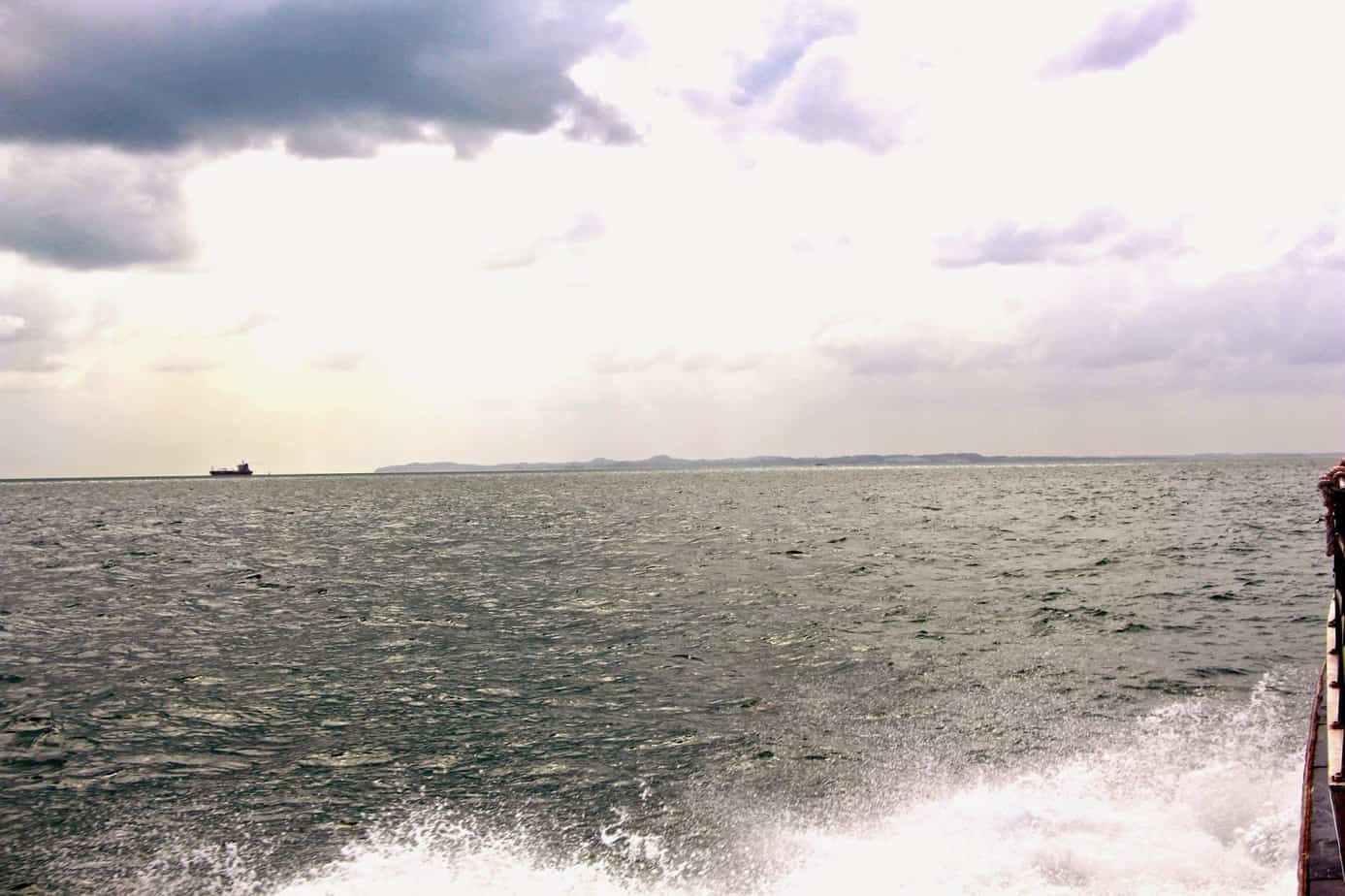 And face forwards and see the coast line of Batam, As you can see we're a little over half way at this time. 40-45 minutes only, pretty damn good if you ask me. Looks a little gloomy right, but our two days there turned out to be glorious sunshine the whole time until literally as we were leaving and a big storm rolled through and rain and lightening.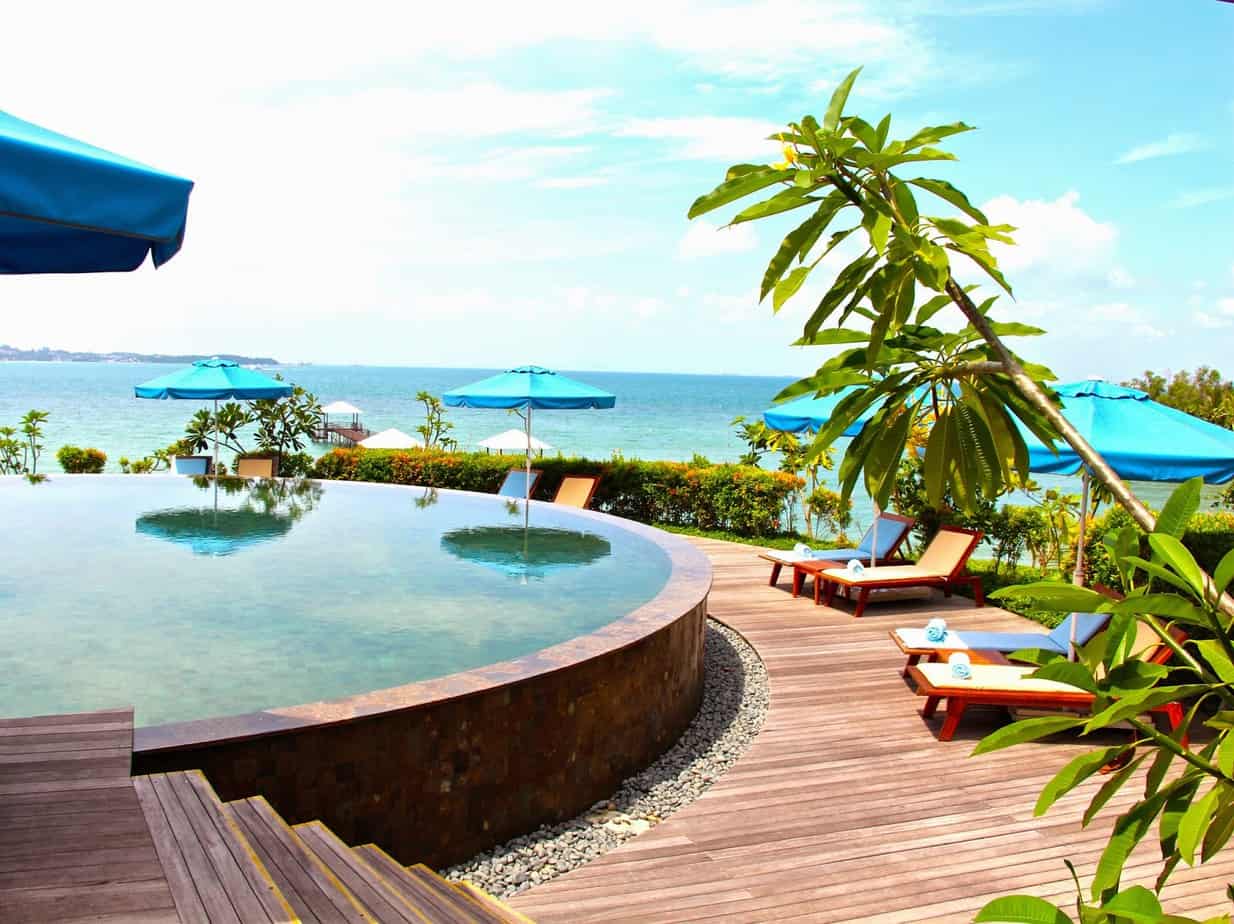 See what I mean – BOOM. Brilliant sunshine and hot, phew hot!!! This is one of the main pools, again overlooking (in the distance) Singapore. To my right is the restaurant and bar, and to my left is the kids club. Yep this spot will do nicely thanks!!!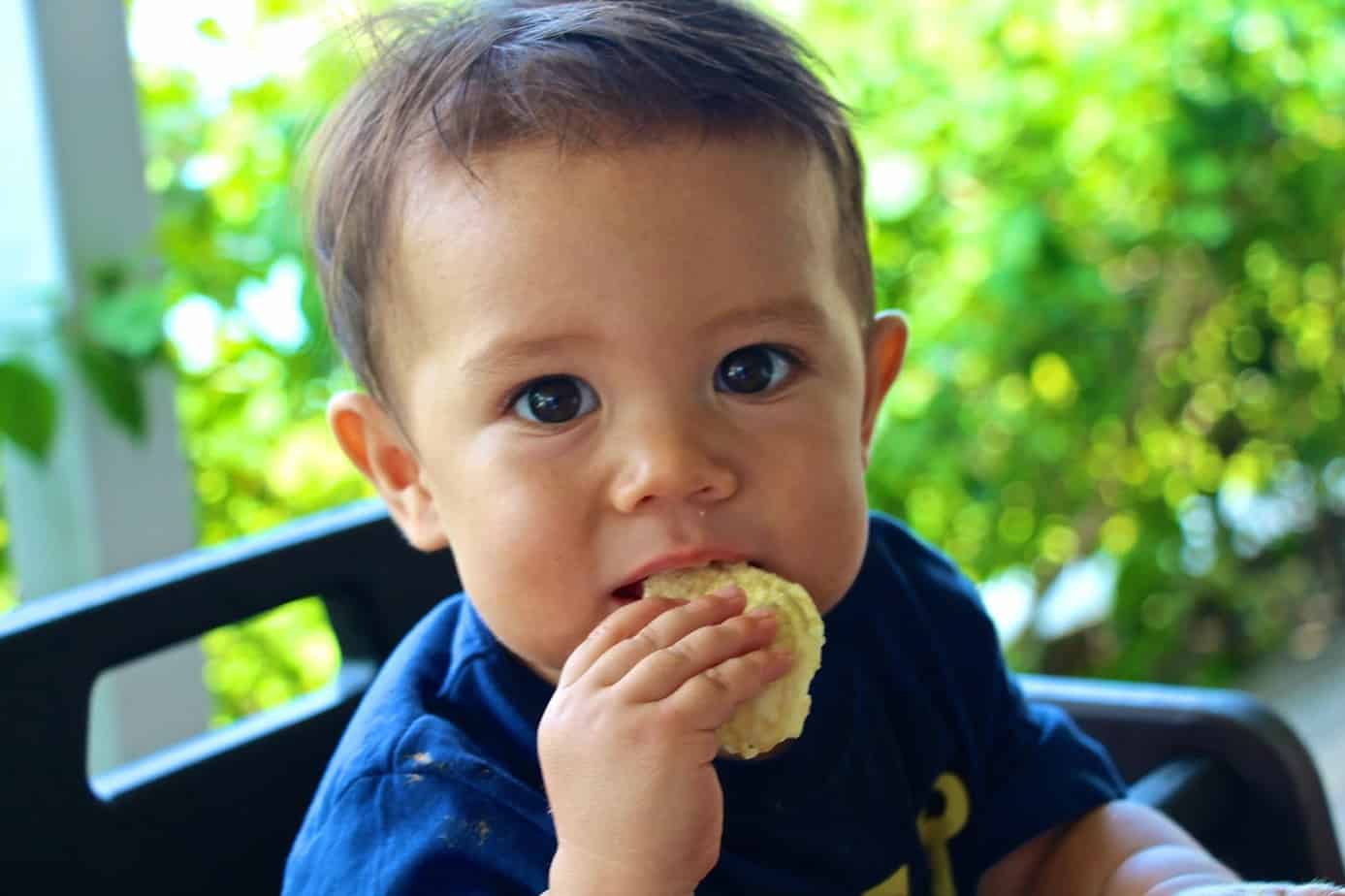 Lunch day one and Baby Jude finds out that he really like the tapioca chips that come with most local Indonesian dishes.
"How much you like them Baby Jude?"
"A lot Daddy.."
"Really?"
"Oh yes, I am very happy. Can't you tell?"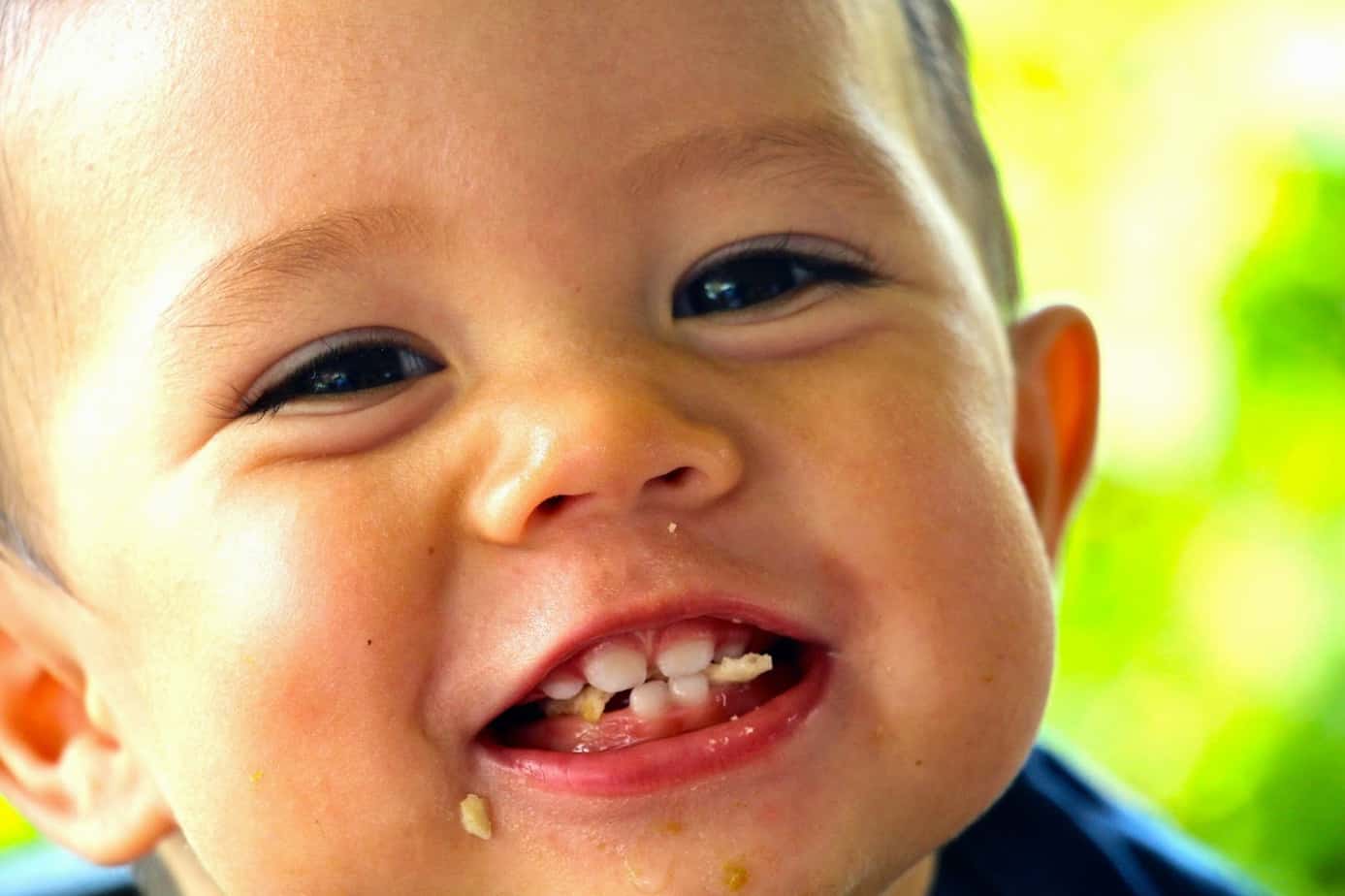 "OK how about now Daddy?"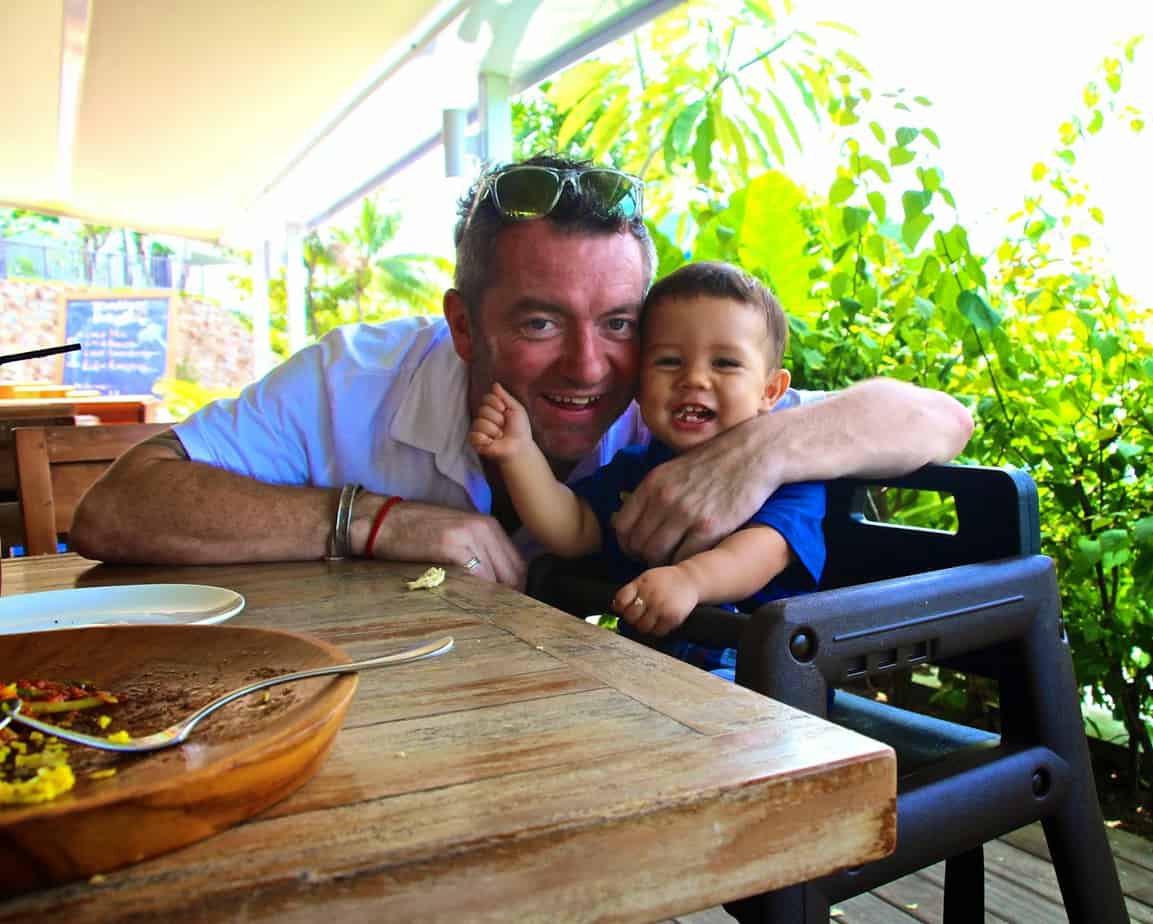 Jude and yours truly messing about. We had fun fun fun. A lovely two days together.
I think Mary and Jude are enjoying this too – leave that for you to decide, but check Mary's face – he he!!! I think I did well to bring here here.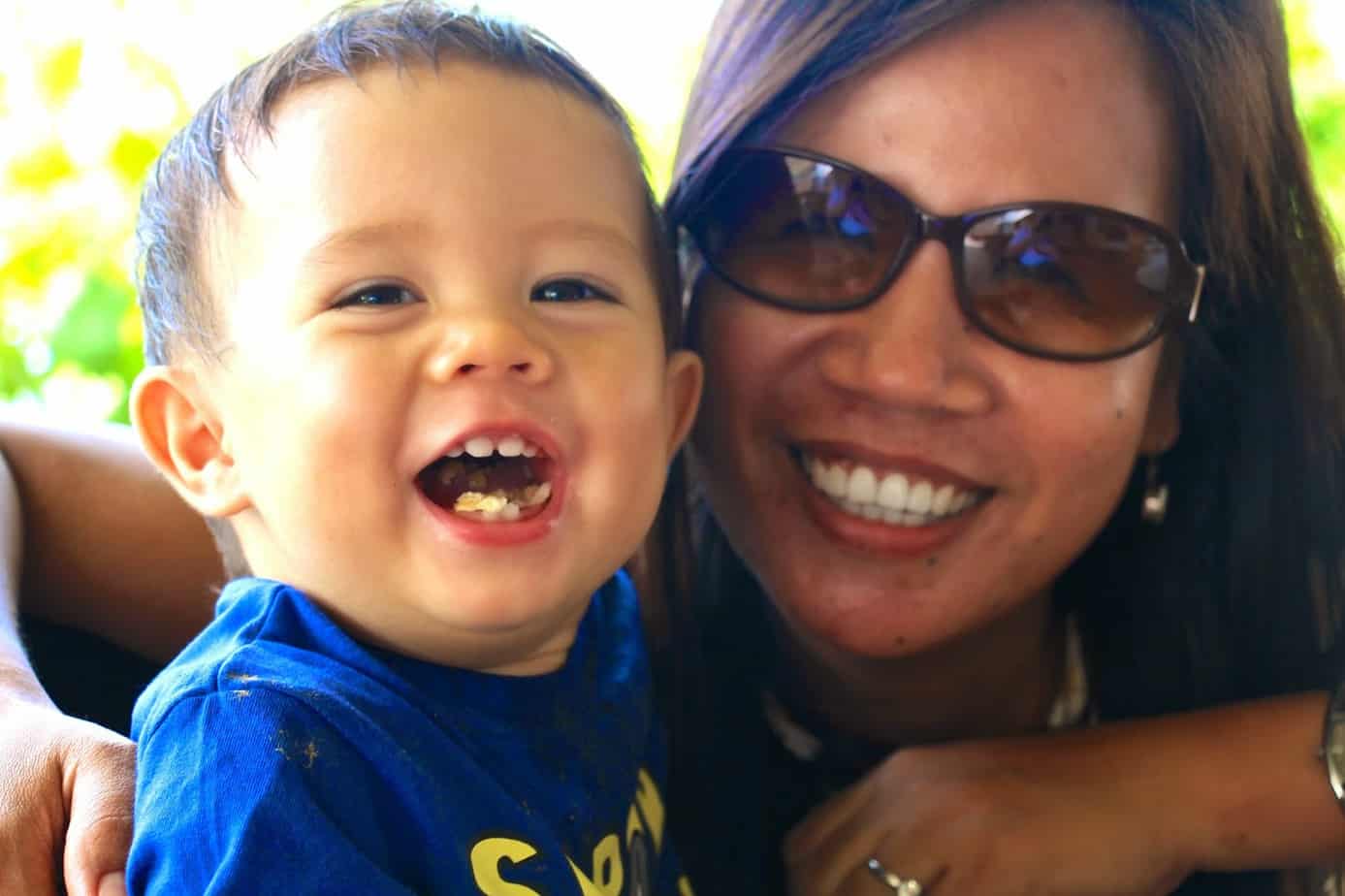 Yes VERY happy methinks.
Or maybe even VERY VERY happy…
Love this shot – just trying to think of speech bubbles…
"What did you call me?"
"You talkin' ta me!!!"
"Mum I just farted, sorry…"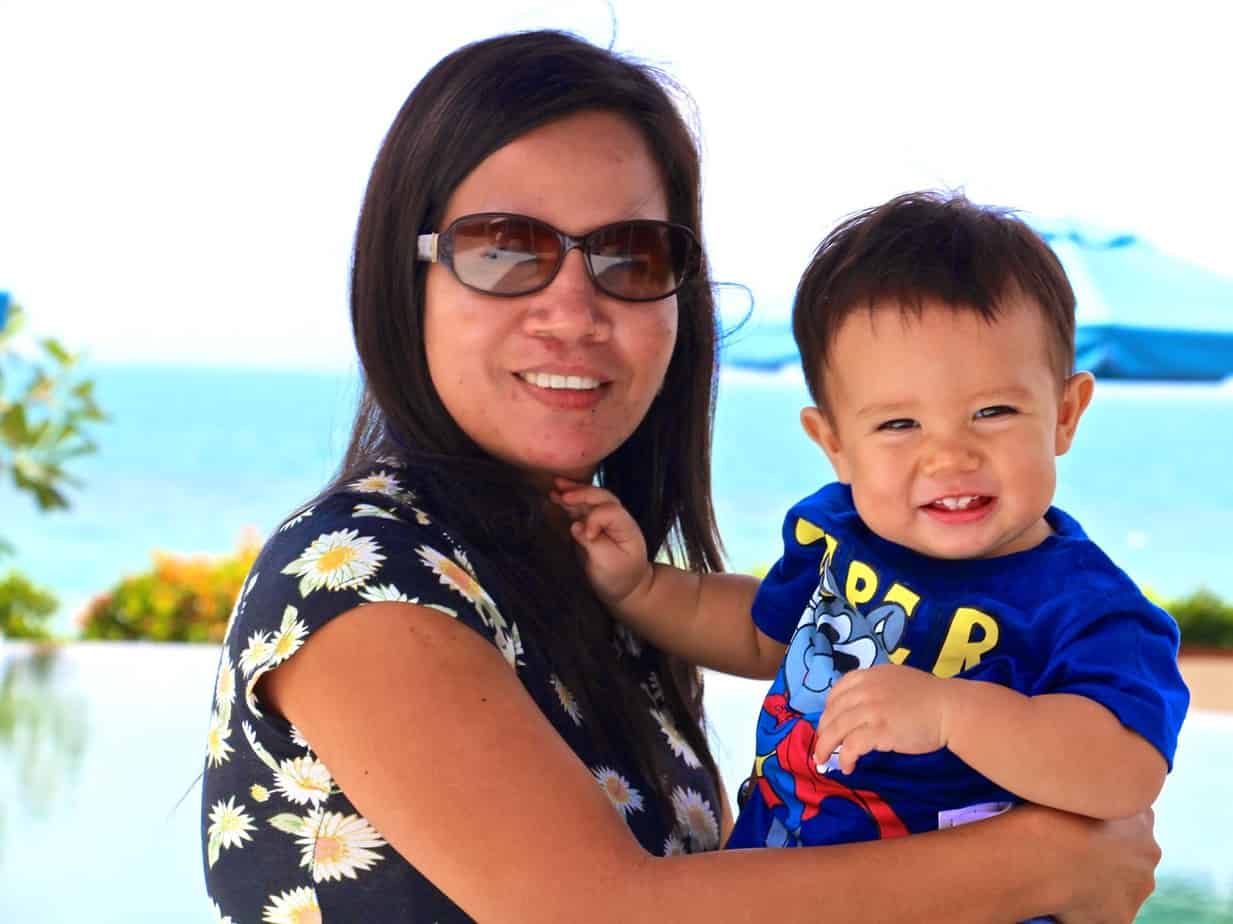 Mum and Baby Jude poolside – yep I reckon I have hit a home run for Mary's birthday this year.
Still no room ready yet so we sat at the bar and watched the world go by over a couple of drinks.
Part of the delay for the room is checkout but also another surprise he he!!!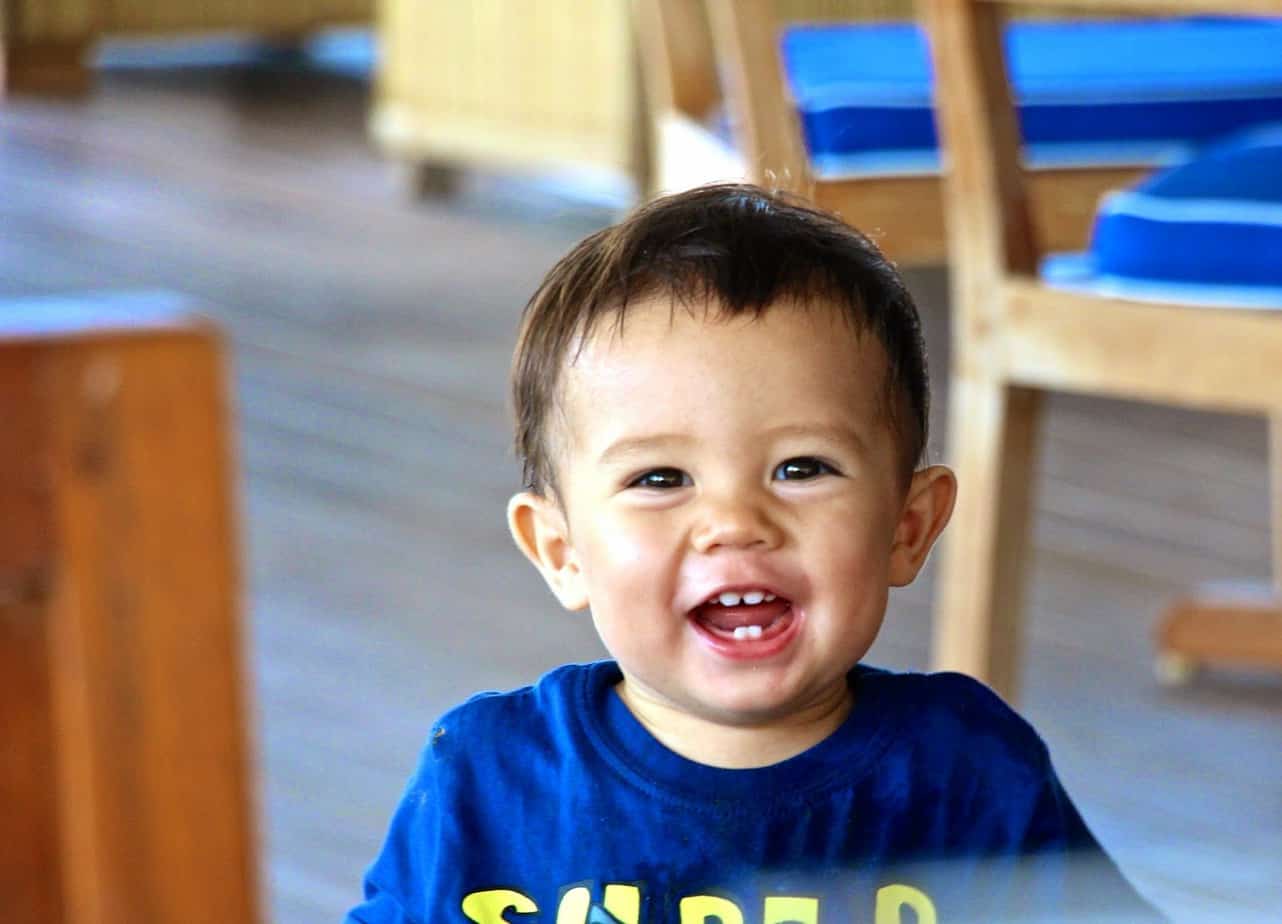 Jude became the friend of everyone there at the hotel.
Literally.
After one lunch wherever we went in the hotel we had calls of "Hi Jude!!!"
And I am being completely serious re this – he was one popular kid, always off being cuddled.
And here is the room delay reason – yep rose petal heart on floor of main bedroom with tea candles all round. Yep again I think Mary really liked this one for her birthday. Damned impressive.
Oh yeah and a beautiful bunch of roses too as a keep-sake. I think Jude wants them too though, probably to chew on ha ha.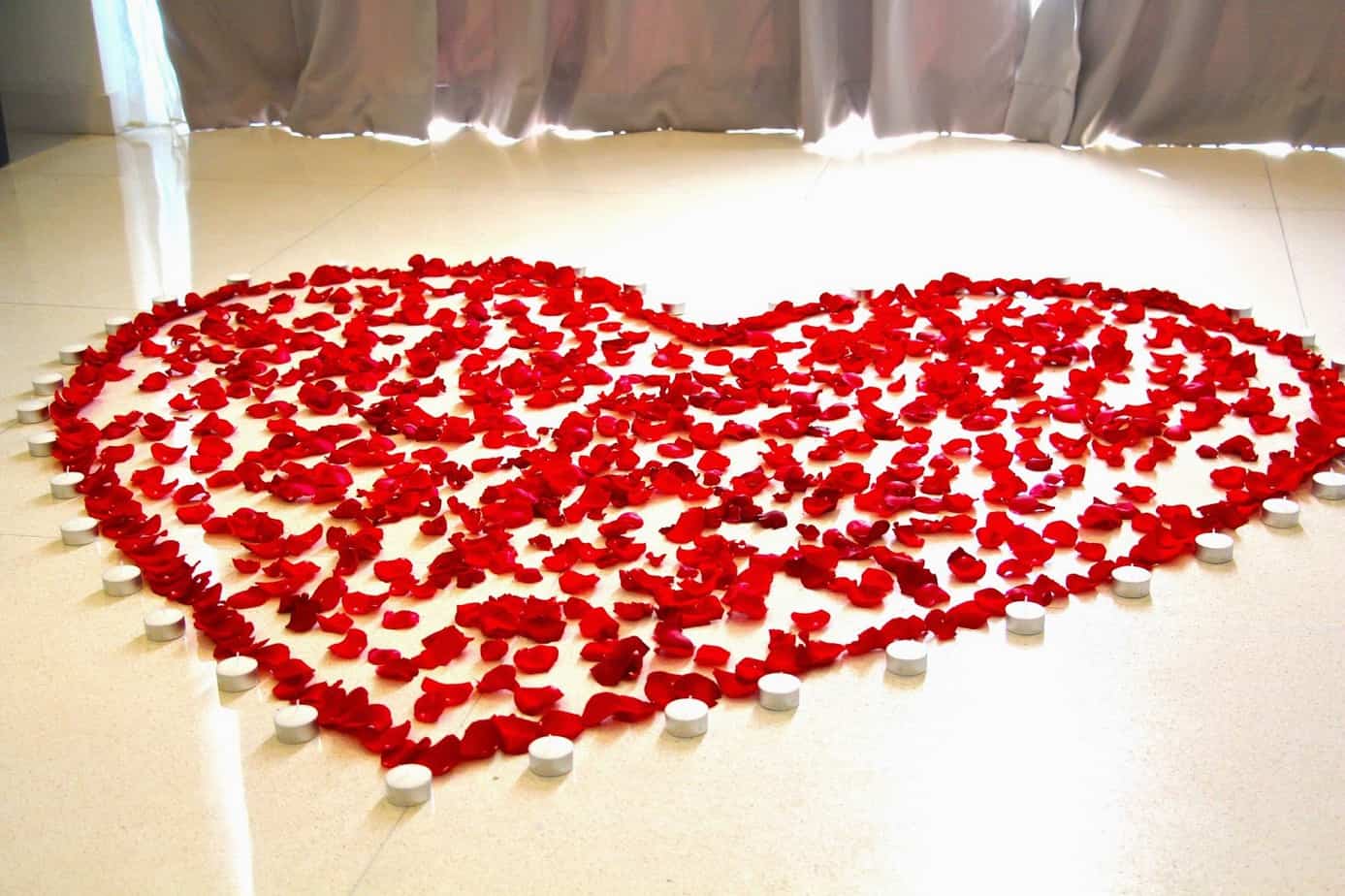 And here is is fully blown up. Nice right. Really nice in fact. I was very impressed myself.
Mary even called me a Romantic – well babe as an 80's child one was in to New Romantics so there we go ha ha!
Did I mention that roof-top?
How cool is this?
Seating was all laid out later by yours truly. Flipping hot though with all that white reflecting back.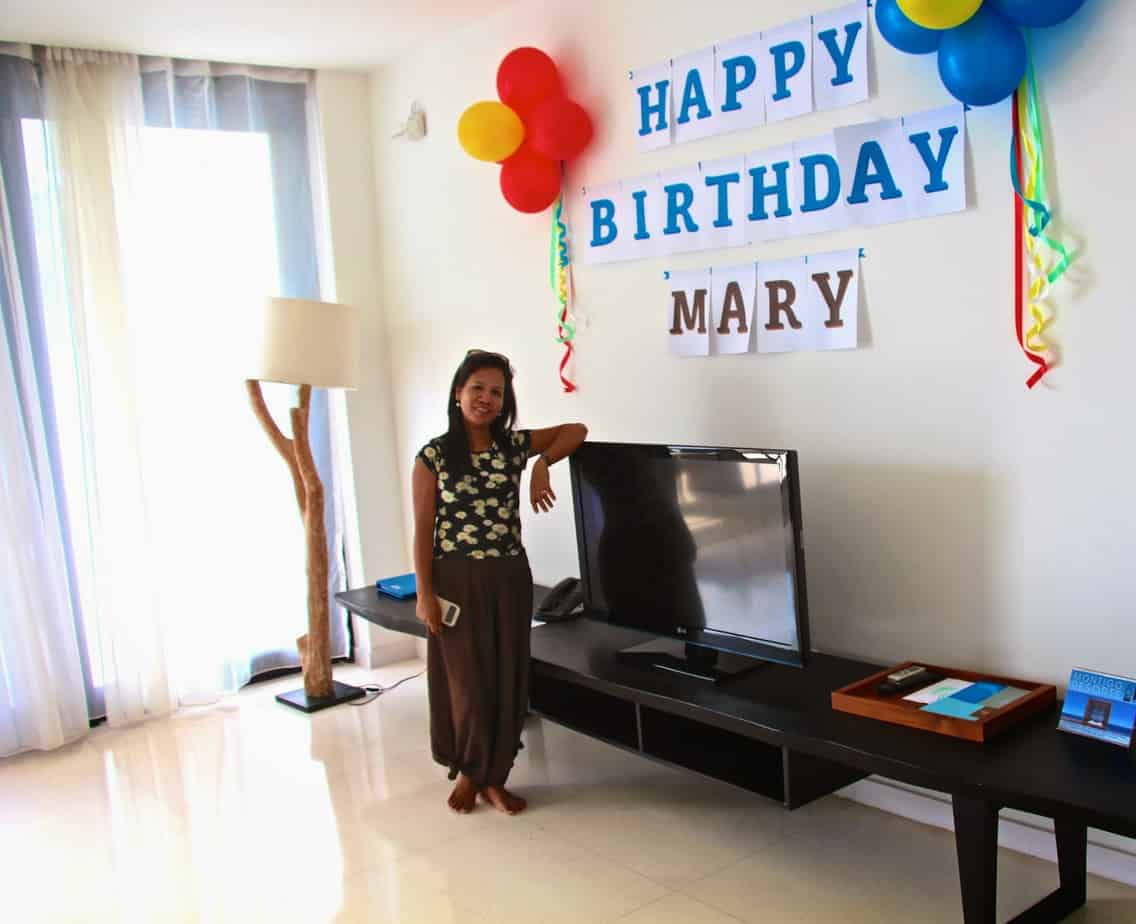 More decoration for the birthday girl – how cool is this, and the bed (a four-poster) was all decked out with balloons and ribbons. Nice job Montigo Resorts, you have made the day for a 37 year old Filipino ha ha!!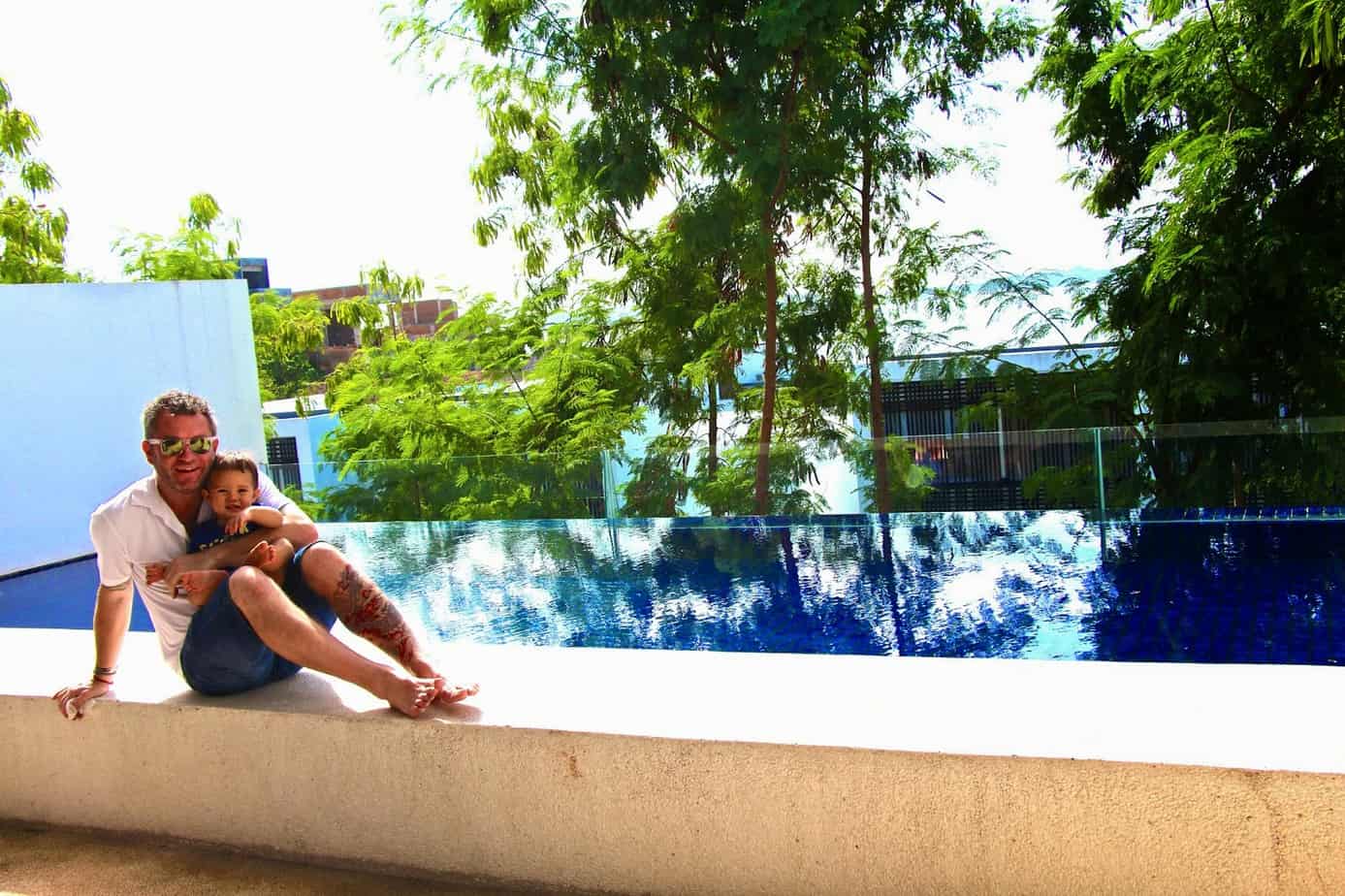 Chilling with Baby Jude pool-side. Can you see he is absolutely desperate to get in that water!!!
"Come on Daddy, let's go, I wanna go swimming!"
So not even time to take off my shorts and shirt and we're in fully clothed.
Jude ended up with a nappy about the same size as him ha ha.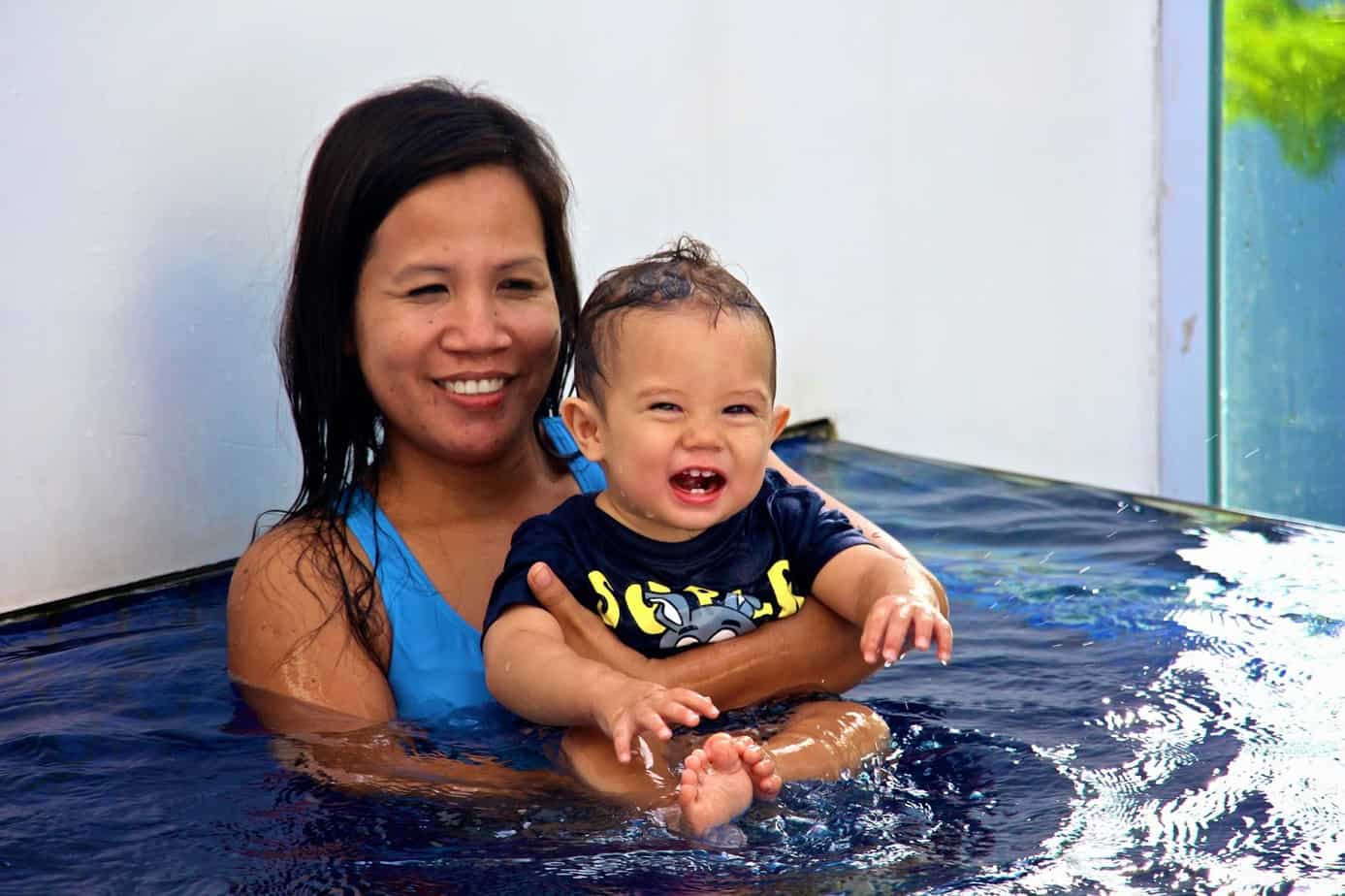 Mum's turn now to get in the pool with him.
I am just not 100% if he is enjoying it or not…
Night kicks in.
Champagne on the roof-top.
Views back to the twinkly city skyline of Singapore.
Now that is impressive is it not – WOW!!!
Oh dear me Baby Jude.
What do they say – like father like son.
(I promise the can was empty!!!)
Now comes Indonesia cheese-cake for the birthday celebration this evening.
Accompanied by about 10 of the restaurant staff all singing to Mary one on one – lovely.
Of course all these guys were the friends of Jude too, we had a ball thanks.
Happy Birthday Mary, you look gorgeous babes.
Not the best photo of us all – a little shaky hands clearly when she took this.
But anyways here we are enjoying the birthday party – the day before the day and all that, but what a lovely night.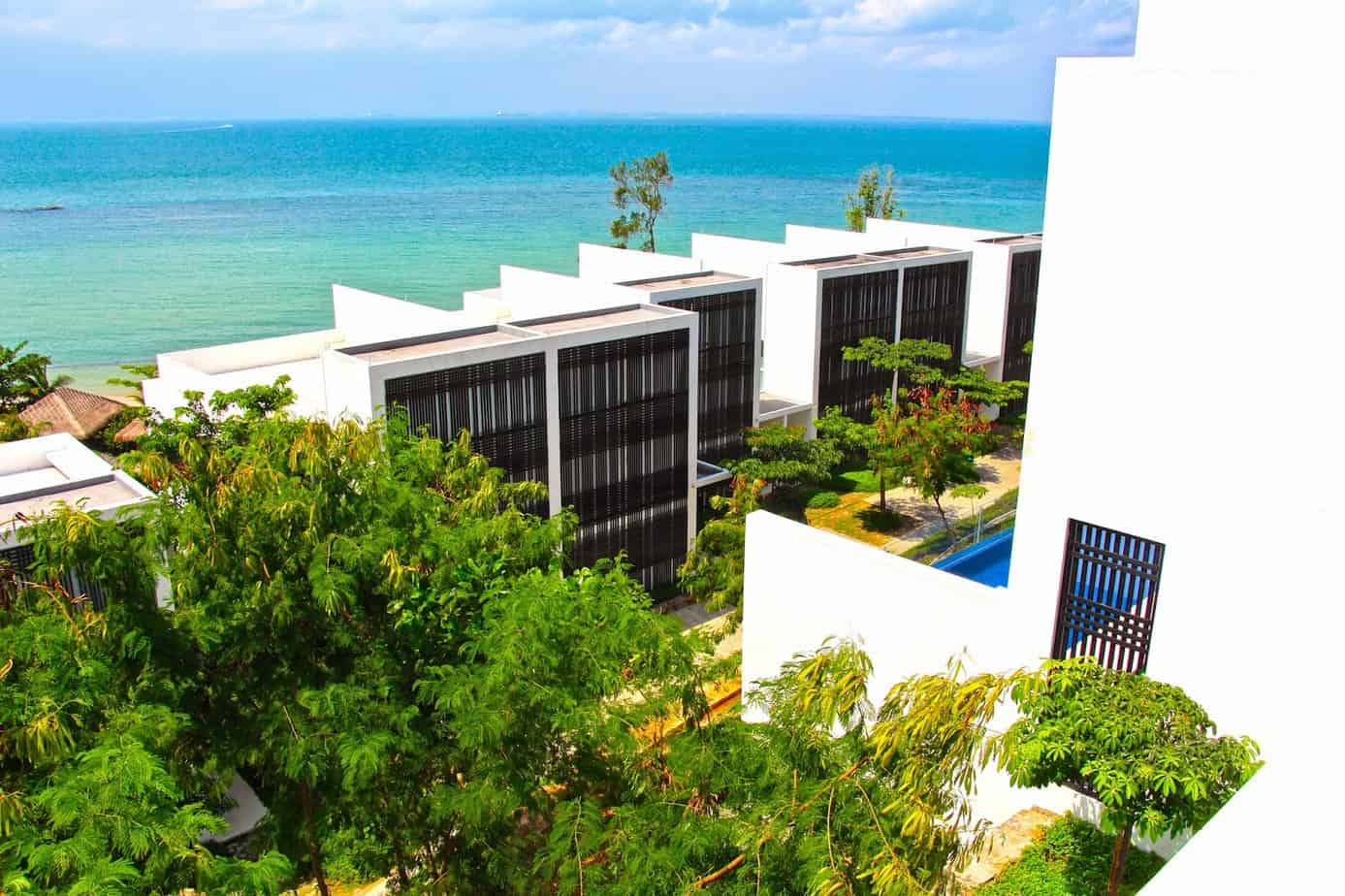 I mean come on.
Here is the view from the edge of our roof-top of all the other villas in a row on the beach front.
Again Singapore in the distance you can see.
Is this place beautiful or what!!!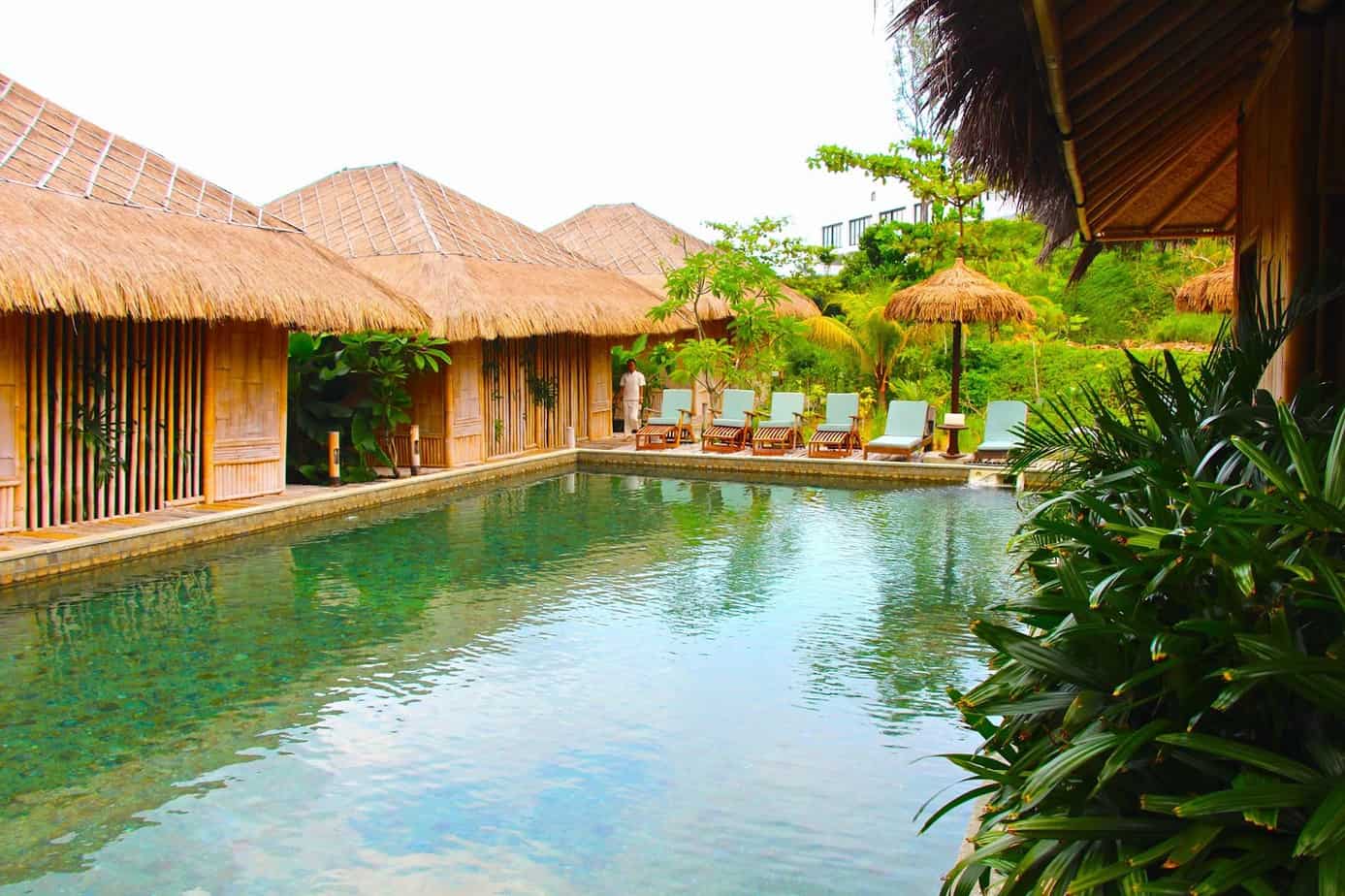 Birthday time now and Mary and I had the great idea of dropping Jude at kid's club so we can sneak here to the spa for a massage. WRONG IDEA. Poor little lad got VERY upset. First time without us or anyone he knows. He lasted for about 30 minutes and then realised we were not there. Shaking, quivering, struggling for breath because he was crying so much. Oh dear never again.
Daddy took him and we went for a walk to let Mary finish her massage – she is birthday girl today, her day.
But still back to this photo – how beautiful is this for a spa. One of the best.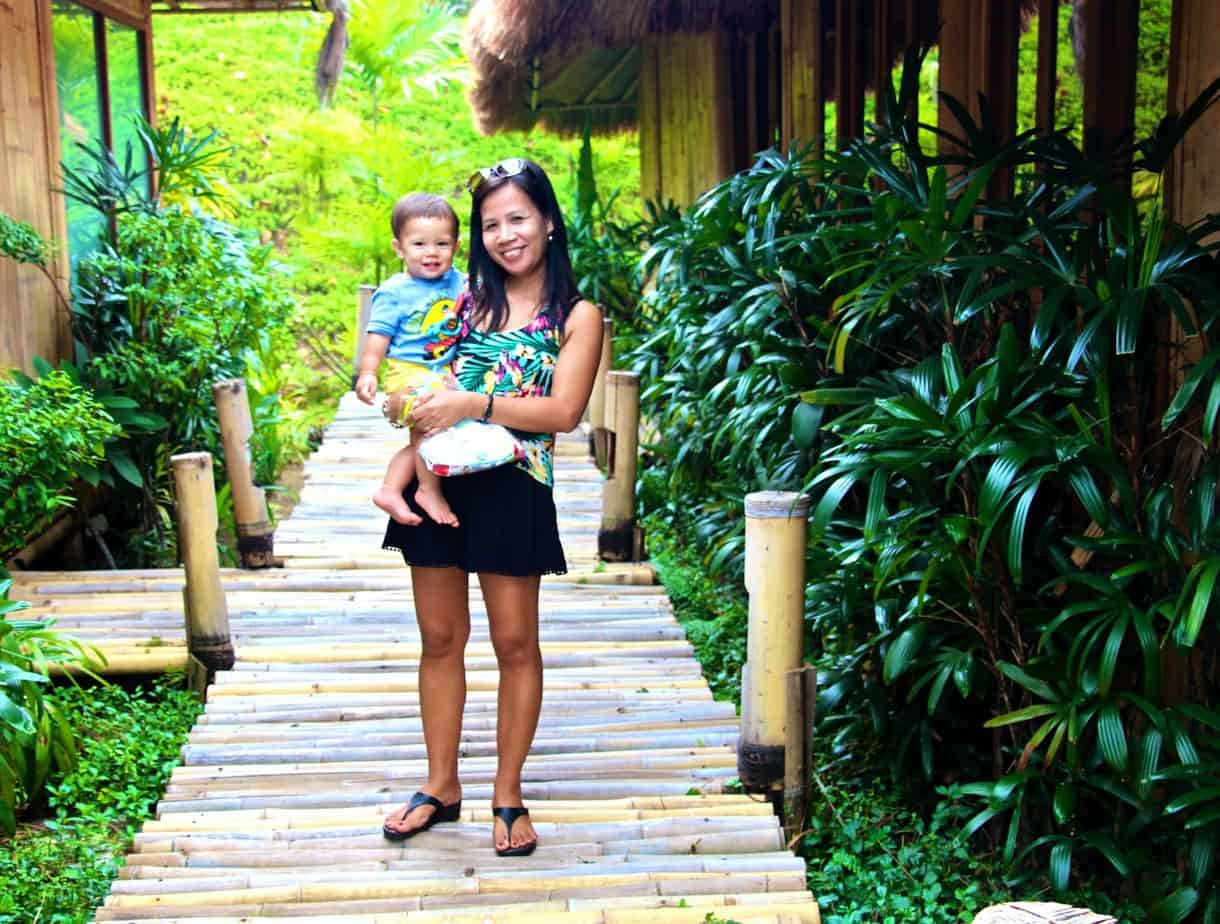 Smiling again now thank goodness.
All massaged and relaxed.
Standing here what you don't get is the amazing wafting smells on pandan leaves – hmm making me feel hungry.
More traditional Indonesian accommodation round the corner from the spa.
I assume this is staff quarters as they did mention they live on site.
I'd be happy with this to live in, WOW!!!

And that my friends is it.
The pictorial representation of a 37 year old birthday, clearly in paradise – but a paradise literally on the door-step.
You should come and visit this place.
If you need a reference just ask Mary – I am pretty certain she will give this a massive 100% thumbs up.

Happy Birthday again babes, glad you liked it.