Back we walk to SandBank at Parkland Green, on East Coast Service Road – remember the review blog on islifearecipe.net
This time with friends.
This time with scooters.
This time with swimming costumes.
This time with towels.
So The Rutherfords (Steve, Frey and Sophia), and The Copeland's (Scotty, Bao and Erin) accompanied us today. Now following will be some snaps, but you'll notice not one photo of yours truly, Steve or Scott ha ha – I wonder why? Well I was taking the photos, but we were also consuming bottles of Sol to get our 50% discount off the pizzas we had just consumed. Sounded like a great financial and commercial proposition to me.
I would hurry though as this is January Madness only. $45 for 5 bottles of your choice of beer, and get 50% off a pizza from the main menu, usual RRP $26, so it literally becomes $13 for really good home made pizzas – we hd two of the parma and pesto and I have ground chili beef.
So to some snaps of the glorious day – that ended up in another walk – a walk down the underpass, under ECP, through Parkway Parade, down to I12, along East Coast Road to Rabbit, Carrot, Gun for dinner – again you'll need have a look at islifearecipe.net for that as it is a review.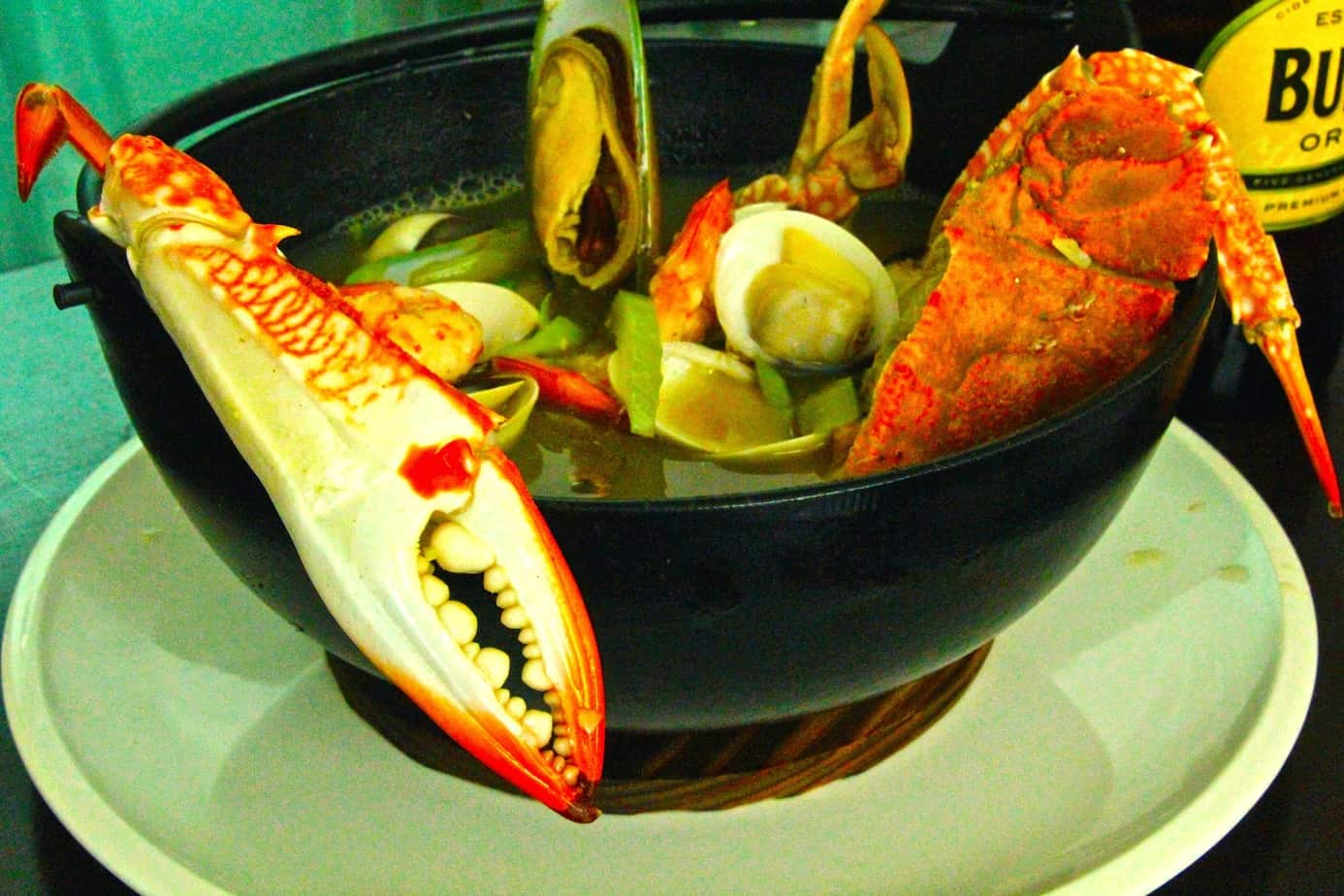 OK OK one quick foodie that I could not warrant a whole food blog for.
Because Mary and Glenda came they could now share the 2 person dish – Seal Food Broil.
Looks pretty amazing and according to the girls it tasted the same.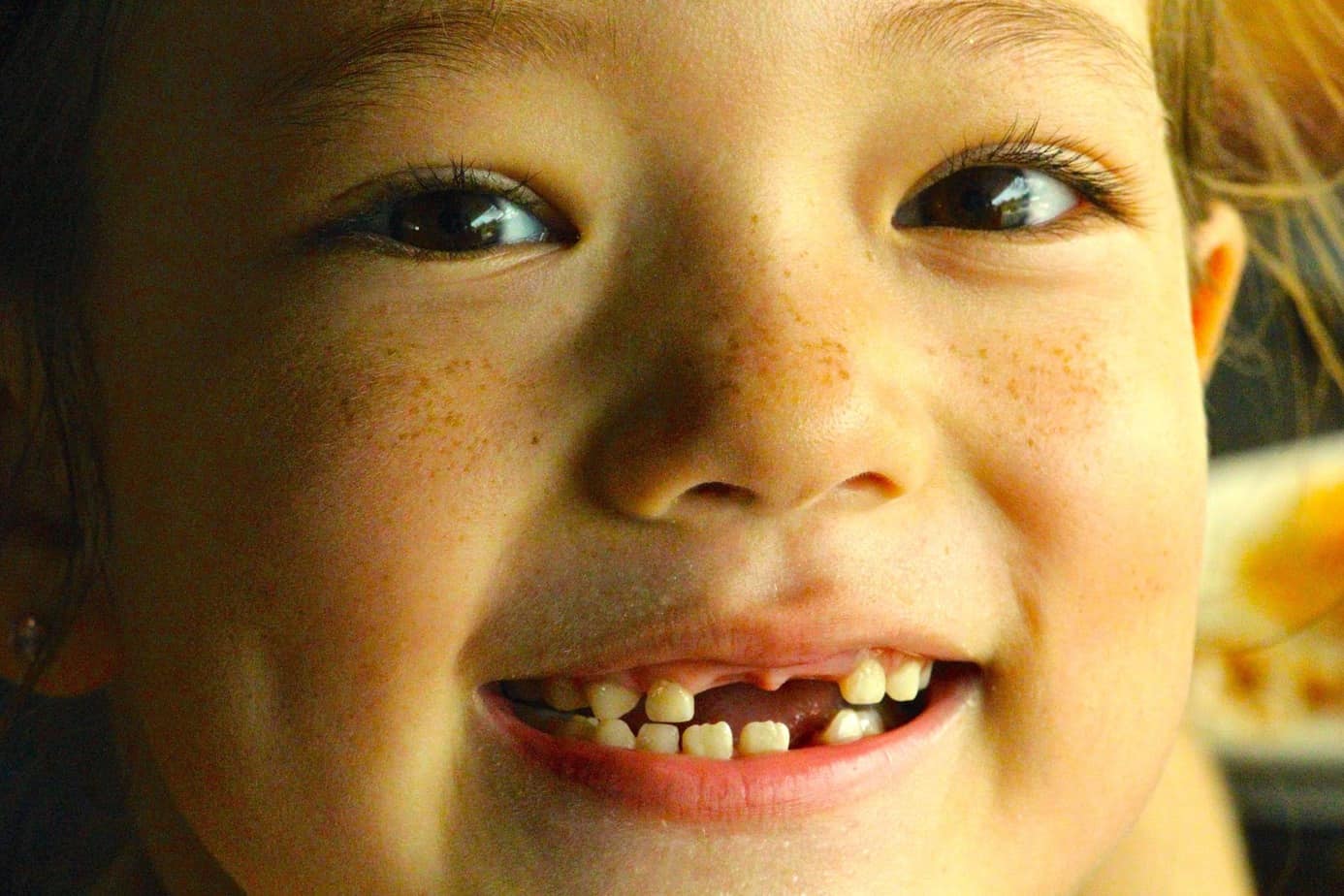 My beautiful girl – still no teeth yet, despite Xmas wishes ha ha.
Very beautiful Amy Boo.
Now quick question – do you think the water is cold or warm?
Answers on a postcard, although Amy's face may give you a slight hint.
Her best mate Sophia in the background.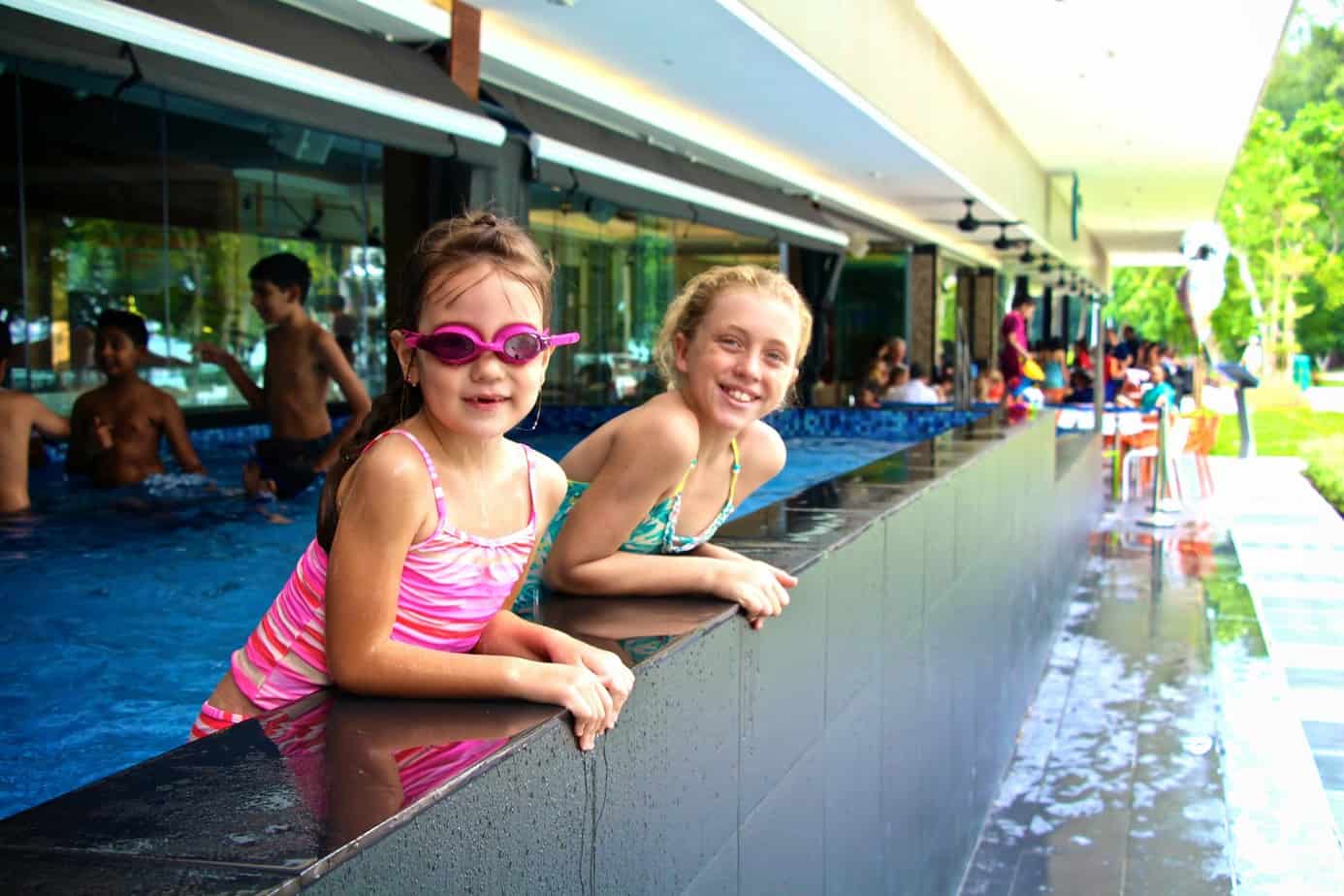 The girls just chilling.
So this is pool number 1, slightly deeper, but even so still perfect for the kids. If they look straight ahead there is the beach and sea, and if they spin round there is SandBank the bar and restaurant. Can you see to the end of the shelf they are leaning on, see the step down? Well that is pool number 2, the real shallow one of the wee ones. Perfect!!!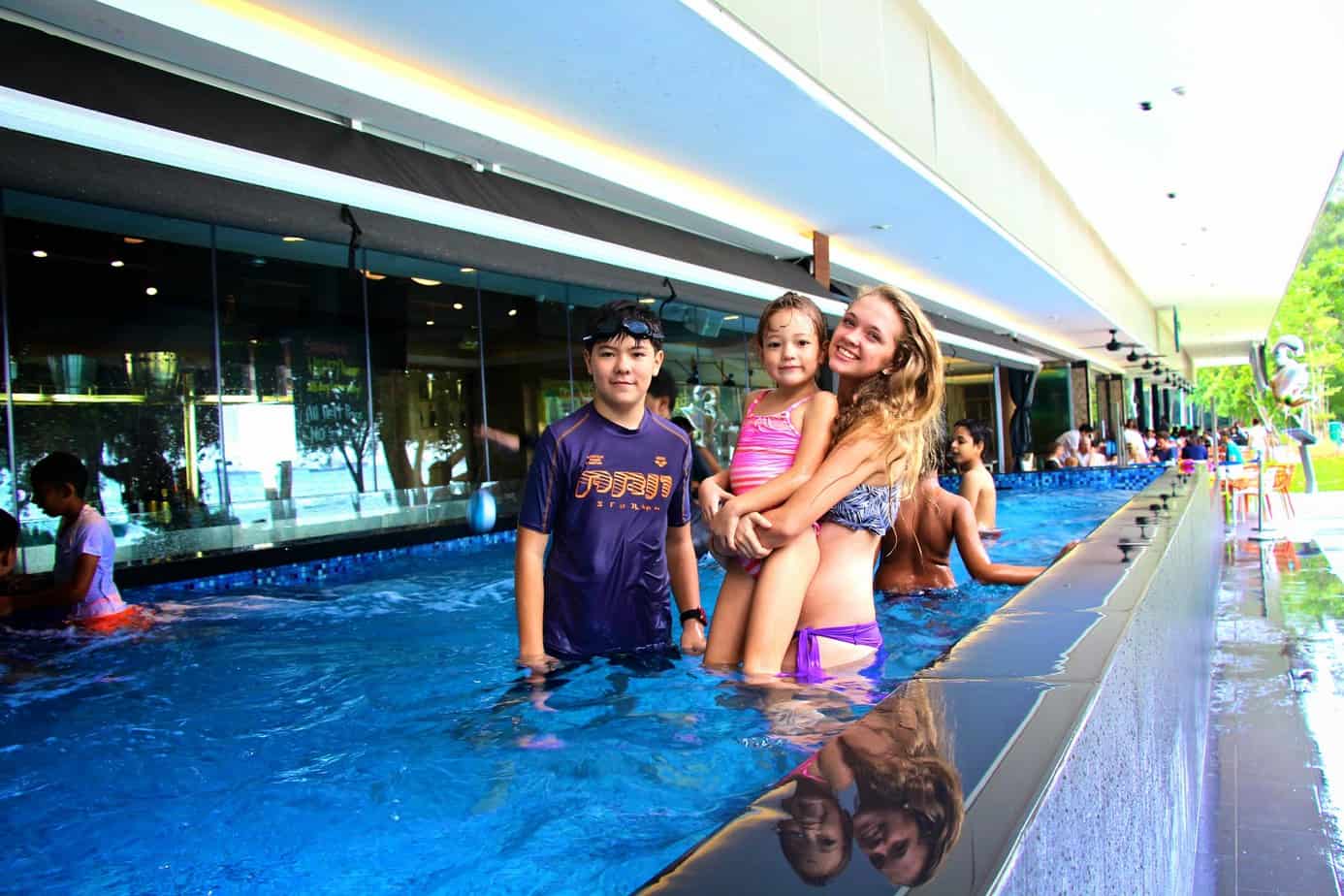 More friends together – Freya and Ollie join in. Not NOT ONE PERSON is sitting down in the water.
Another clue for the water temperature question ha ha.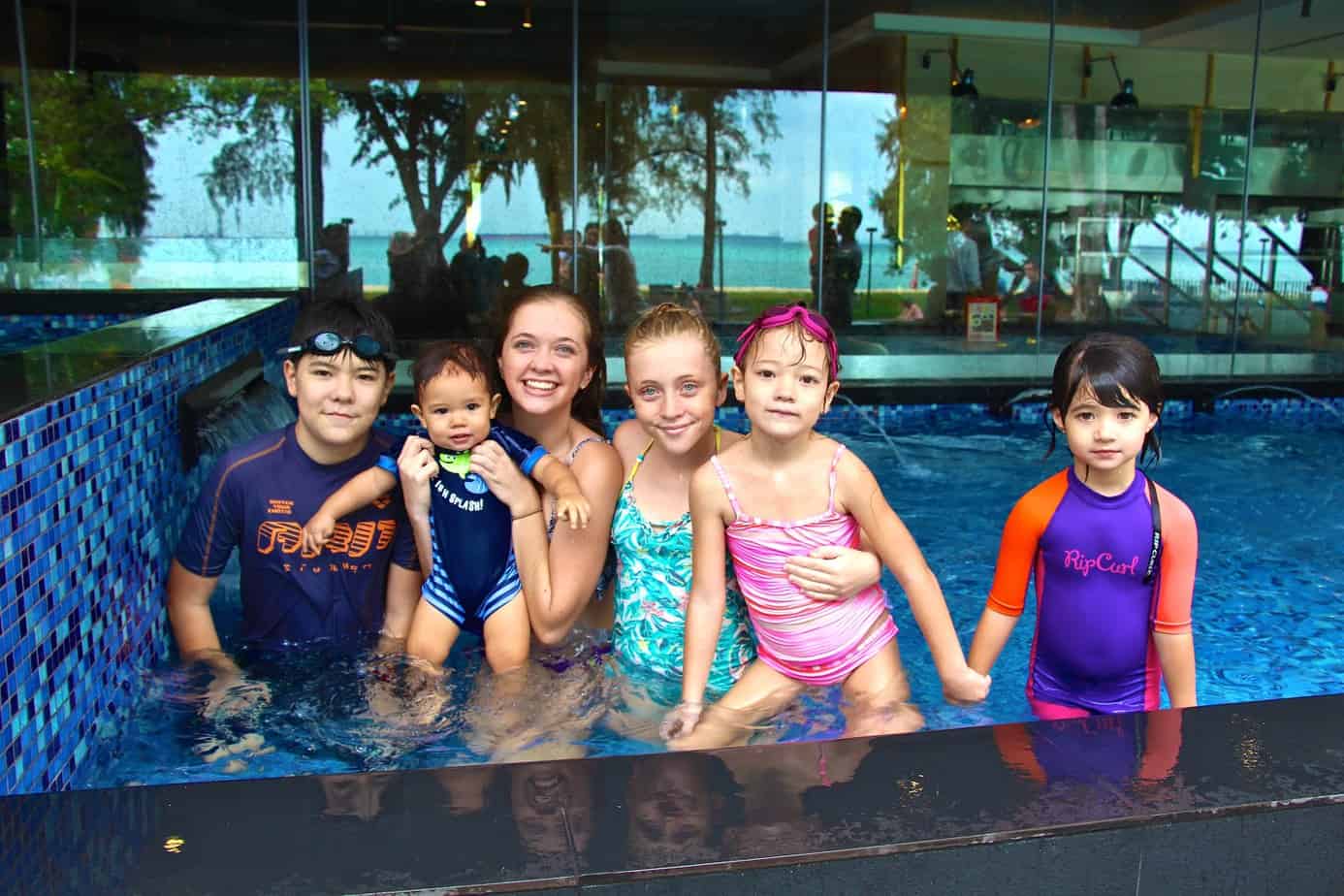 LOVE this shot.
All the kids.
L-R; Ollie, Baby Jude (lasted 10 minutes and got blue lips ha ha), Freya, Sophia, Amy and Erin.
NICE.
This was also a little bit of a get Erin to play with Amy and make friends. I think we're nearly there.
Yep mission accomplished for Amy and Erin – now co-pilots on the family bike ride.
Poor little Baby Jude look at that – just he riding solo with 6 girls – wow in a few years Jude you'll be the envy of all your mates if you can pull this off again ha ha – 6 girls and you in yer motor!!!
So off they go for a ride.
Hold on a minute we're going the wrong way.
No reverse and the turning circle of an oil tanker – so Freya becomes the 'tug' to turn this puppy.
Nearly done, but let's block two lanes of the bicycle highway on East Coast – ha ha.
Dare I say – "Women drivers, tsk tsk!!!"
Amy and Erin clearly see the lighter side of things…
Now this is an old lookout tower, we think from WWII. Again up go the girls, now thick as thieves.
Don't know if you can see but there is Amy, Sophia, Freya and Erin.
And here it is from where I was sitting with no zoom.
Now for those in Singapore there is a darker side to this pretty ordinary site.

Apparently about 10 years ago a couple were walking along the path, popped up the lookout site to gain some new views and were set upon by a gang. She got gang raped and killed, and he got stabbed but survived. Have you heard of this? So now you can do haunted tours of Singapore and they always end at this site as apparently the most haunted in Singapore. Footprints appear, screams can be heard – apparently.

Girls time to come down now please!!!
Amy Boo, Erin – were you scared up there?

"NAH!!!" said them both…

WHAT A LOVELY DAY.
Thanks to Rutherford's and Copeland's – and of course my gang.
We must do that again soon!!!