And Mummy wanted to go a prawn fishing.
So we did.
Did we do well?
Hmmmm.
Well looking very professional.
Almost pro's.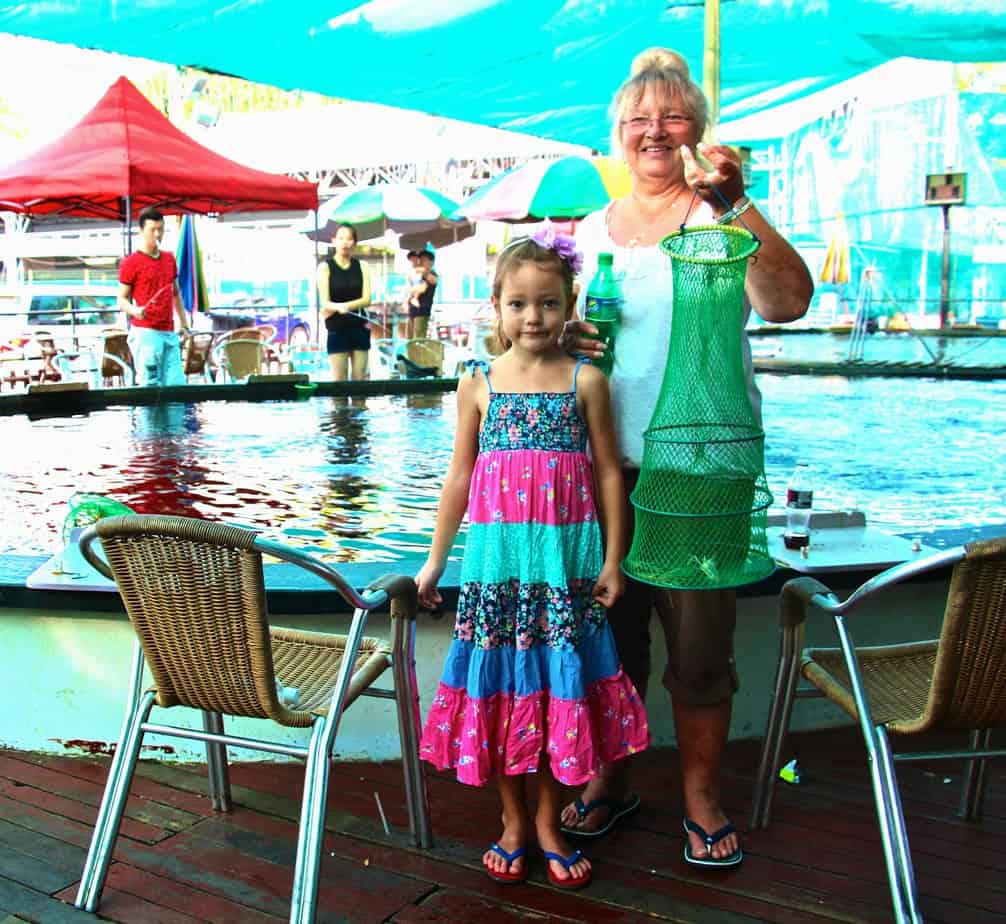 OK here we go, success, we have caught one.
Note the wording.
One.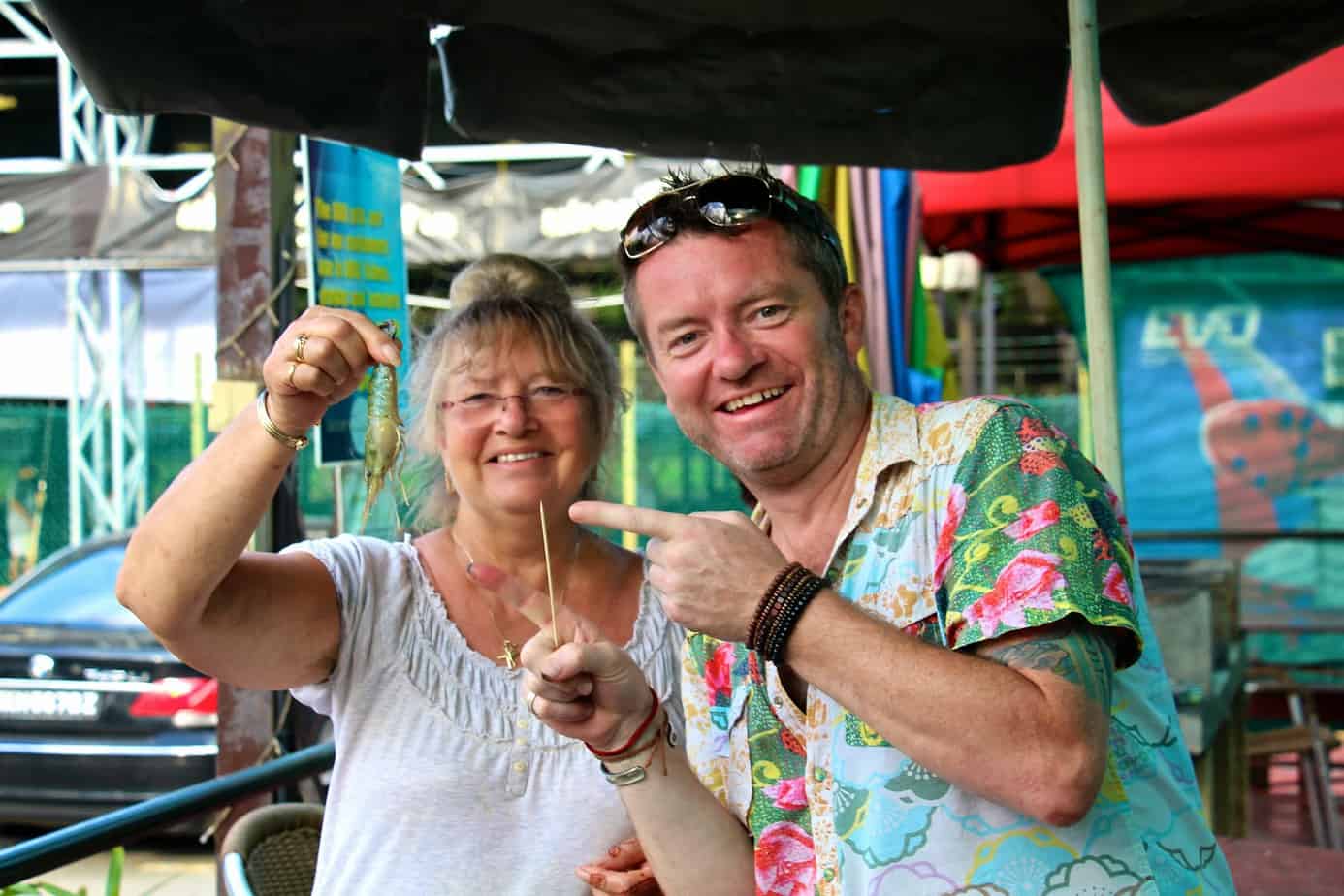 What was that line from Jaws.
"I think we're gonna need a bigger boat…"
Hmmmm – NOT!!!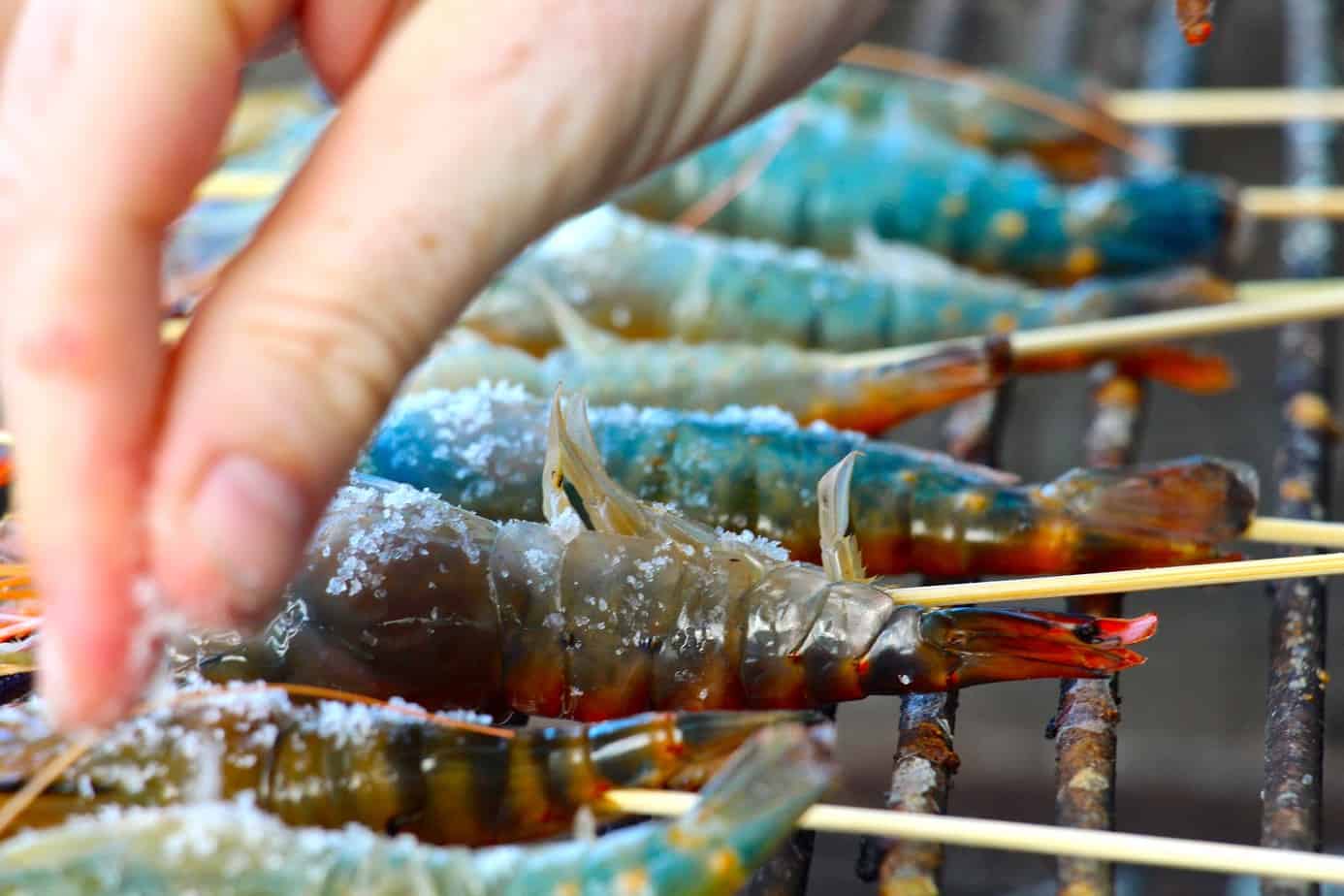 Did our saviour come join us?
How did one become many?
OK what happened was thus.
We caught THREE.
I then when to leave and the lovely owners gave me a bag of frozen ones.
So what you see here and what you see me cooking on the BBQ are not actually ours.
Bless prawn fishing!