Kennett's Siem Reap, Day #3
Up early today. Wolfed down breakfast and off we go with our main man Mr Vet in his tuk-tuk. Today we are starting off our exploring at Angkor Thom. We bought the three-day pass, so straight there to the temple today. You may have seen the blog for Angkor Wat, and hopefully you would have been impressed. This is Kennett's Siem Reap, Day #3, and I hope you may get the same outcome as Angkor Thom is about 4 times bigger than Angkor Wat.
Translated it means 'Great City', and it certainly is that. You start with the massive moat and huge wall surrounding the entire 9Km square site – yes 9Km squared. So that means the moats are each 3Km long, can you believe it. Huge gates at the end of bridges across the moat, again with the Hydra/Naga running its length and this time with heads atop. This is a Buddhist temple, and the heads have 4 faces on each representing air, water, earth, and fire. Amazing isn't it. The King Jayavarman II built this one as well. In the very centre of the complex is the state temple, called Bayon – more of that in a minute.
Angkor Thom is colossal, so prepare for a lot of walking. Mr Vet dropped us at the first temple, and we then walked down to meet him, exploring on the way. We stopped off at another huge temple on the way and passing by incredibly long carved walls. As you walk you see more and more temples of varying sizes peeking out from the jungle. Along the way you have elephants next to you, and monkeys running in and out. It certainly is a walk on the wild side.
What a day Kennett's Siem Reap, Day #3, was. Let's have a look, through the heaps of photos I took. I am hoping you don't mind the volume, but you can't help taking more and more. This place is just spectacular.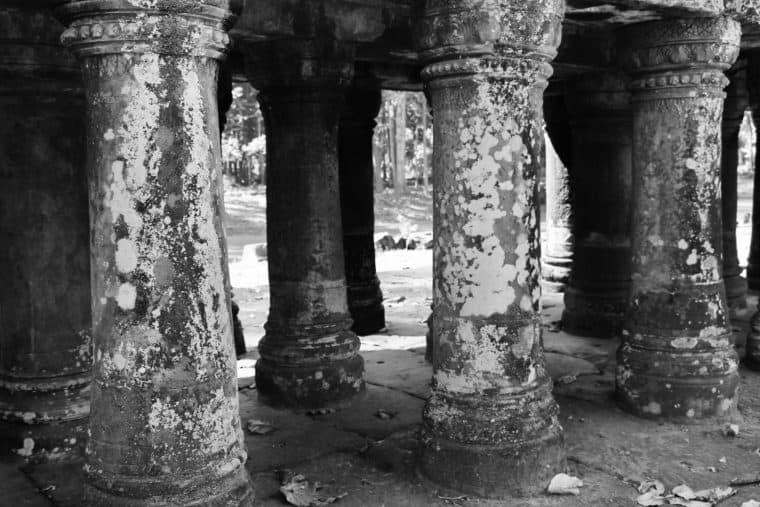 We then left Angkor Thom and took a trip for lunch, at a really nice local restaurant. More of that on Islifearecipe.net. After a much needed sit down, beer and food we were ready to continue. We now are really entering Tomb Raider country as we head to where the original film was taken – Ta Prohm. You simply have to come here. Not so busy either.
This place has sadly been decimated by the very trees that have made it famous. When you visit you will see they are in the process of rebuilding the temple and removing the trees. Sad, but necessary. I also heard from a friend that when you are there you should have look at some the hieroglyphs. Try to spot the dinosaur (apparently). Here's some snaps of ours of this mystical place. I really liked this temple. A favourite. Maybe because of Angelina, maybe not. Still it is extremely beautiful even without her assets.
This is another Buddhist temple and was built in 1186, and is known as monastery of the King. Apparently it was built to be dedicated to the mother of Jayaverman II. This place apparently needed 80,000 people to tend to the temple, including 3,000 officials and 650 dancers (behind Crocodile Tree is Hall of the Dancers).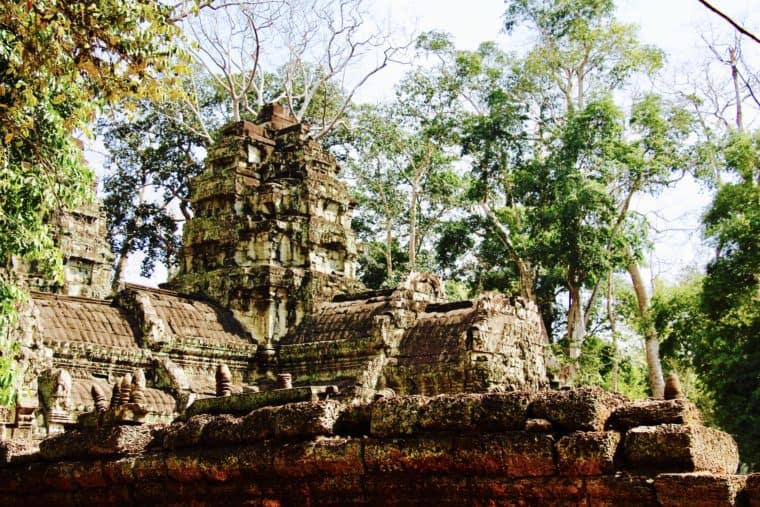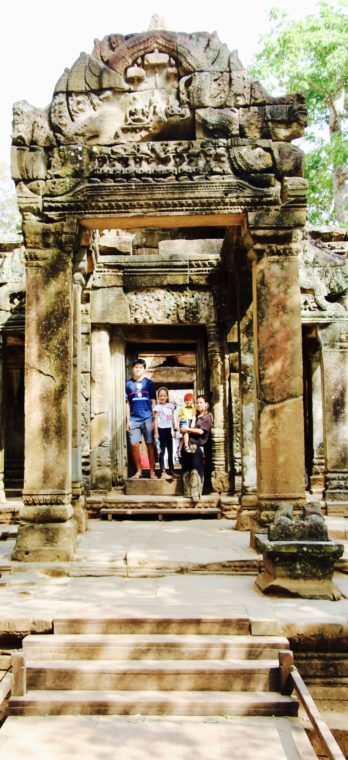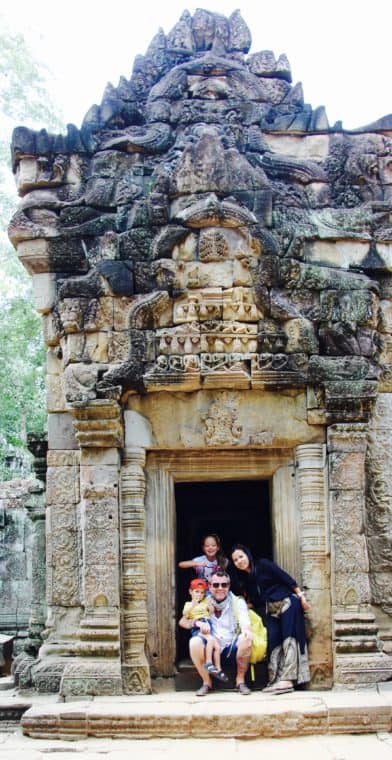 And that was that. Al temples done for today. Lets get home, have some chill, happy-hours beverages and then get out for dinner. Sounds good to me. But the kids wanted to say Hi first.
What a day today was. Very hot and sweaty with all the walking though. But we all had an amazing time socking up the history of Siem Reap. It is amazing how much the kids enjoyed it, but I suppose it is like an outdoor museum that you can interact with and touch. Truly remarkable. We are certain to be back. You have to have this place on a bucket list if you have not been here yet. It really is a must do, this was Kennett's Siem Reap, Day #3 – ENJOY!!!
Is Life a Recipe YouTube Channel