That sad day on my Nan's internment.
My bro and sister were off afterwards to celebrate their 1st wedding anniversary, so bless them I got a free ride to the airport. Now with 7 hours to spare how could one not take a trip to London. So I did. Checked in at the airport, dumped the suitcase and off to Putney we jolly well go.
Here is a few pictures of my little journey there.
Off we go.

Heathrow Express to Paddington and jump the tube to Putney Bridge and lets have a little walk.
Actually it turned in to a bloody long walk as I walked all the way from Putney Bridge to the cemetery to see Ni and Yui.
That is a good few miles I can tell you. But it was worth it indeed to see the place up front and personal.
Old Father Thames.

This is the scene from Putney Bridge – also well known for the starting point of the Oxford & Cambridge Boat Race.
The old church by the river – walked past many a time on the way somewhere for drinks at the river's edge.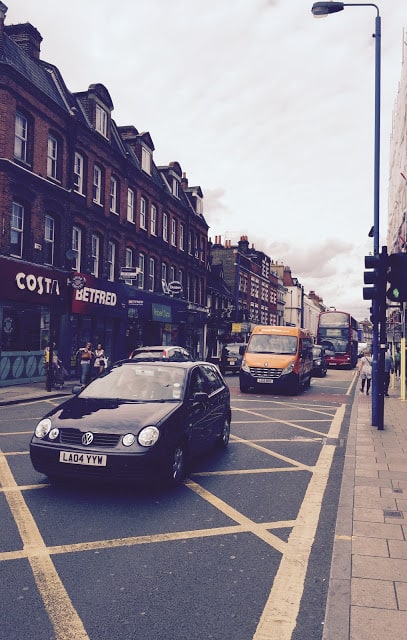 Putney High Street.

Not much has changed to be honest. The shops are the same, apart from a HUGE H&M (don't tell Mary). The buses are all modern now, with the old 'jump on the back' ones being de-commissioned sadly.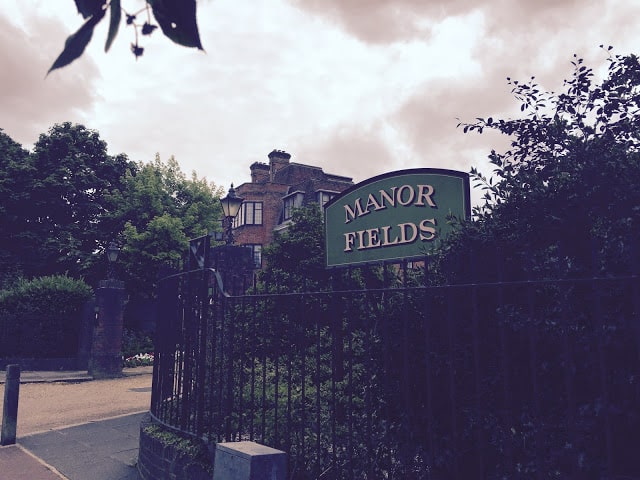 Manorfields.

A walk up Putney Hill out of the high street brings you nearly to Wimbledon – our home for many years. Manorfields.
A lovely place full of gardens, birds and squirrels.
It was great to see it – many memories flooding back of course.
Here we are.

Yep that's ours – the one on the second floor to the left of the door.
Our home.
Where baby Ollie grew.
Heathrow landings.

Being in Putney it is exactly on the landing path for Heathrow Airport – every minute of so a plane will come overhead, yes literally ever minute or so. I'll be on one of them soon, just going the other way is all.
The cemetery.

Now because I walked I entered the cemetery from the top this time. Something never done before, so I was able to see these beautiful gardens, fountains, trees, walkways, sort of avenue like. Beautiful.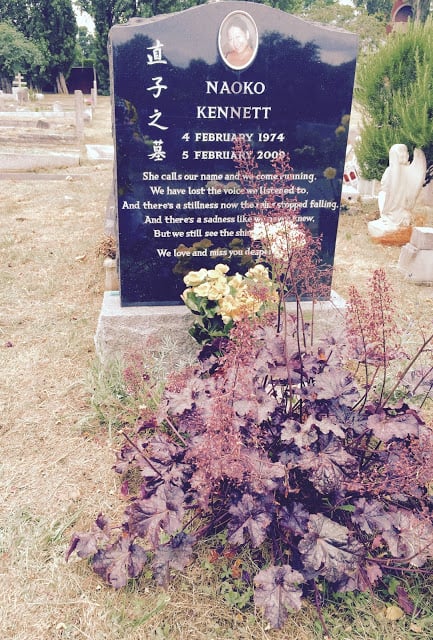 Naoko Kennett

I got to see my Ni. Just a brief hello.
An update on all things changed in the last 12 months.
Of course Mary and I is the big breaking news. She was happy with that I am certain.
Lovely to see her though – albeit fleetingly.
And final stop – The Green Man

And my final stop for my little tour – The Green Man and a pint or two with my mother-in-law, Mizuyo who was in London that very week, and did also come to Nan's funeral.

So a couple of pints of Guinness and a lovely chat. Jump the bus, jump the tube, jump the Heathrow Express, jump the plane – Hi Mary and kids, Daddy's home.