Mum has come again to see us all for a couple of weeks which is fantastic.
But sadly she arrived Thursday 0700am, and I then had to disappear to work all day and night, then earlyish Friday morning had to disappear to Manila for work meetings, stop over that night and come back Saturday midday. For those that know us, you will also know it was that magical 30 day time, when Mary and Jude were also in Philippines and came to join me Friday night there and sort of fly back together. Sadly that will happen again in 7 days from now.
So it was Saturday. A quick show off at lunch of our lovely LTN hawker.
Because it is Ozzie Day – I know thought I let's have a BBQ for our 1st weekend with my Mum in our new condo, as she has never been to Siglap and Finland Gardens before. More of the food content of said BBQ on the food blog, but needless to say I do believe it was a family and extended family hit – have a peak at islifearecipe.net – really simple, but have to say bloody nice.
More snaps to come from today as we go to Gardens By The Bay – but here are a few from Saturday evening. Apologies now for none of Amy and Ollie – both were VERY busy playing with their friends in the swimming pool – far too busy to mingle, apart from when filling their faces.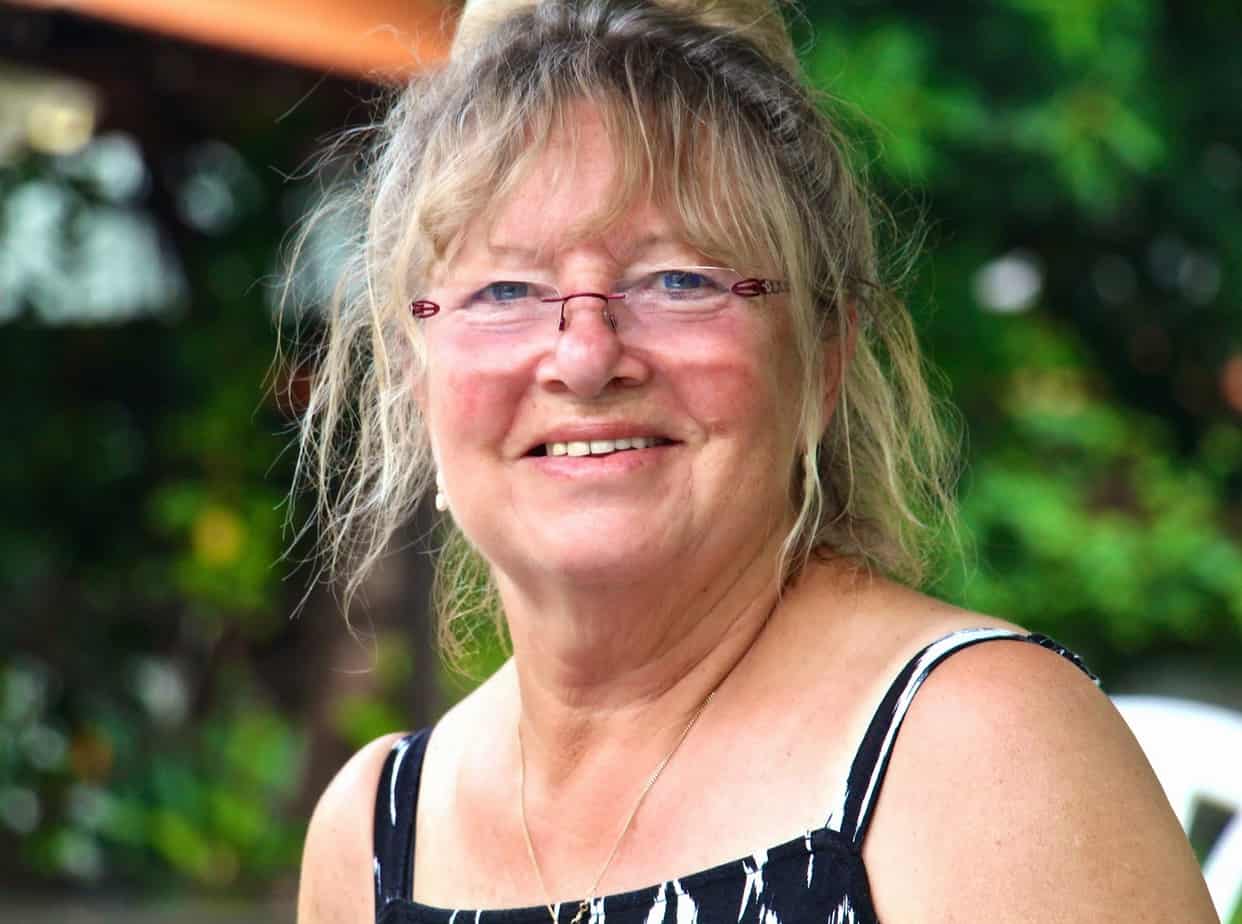 My beautiful Mum – looking good, despite a little jet lag.
Loving the new condo, quiet, warm but nice and breezy – exactly Mum.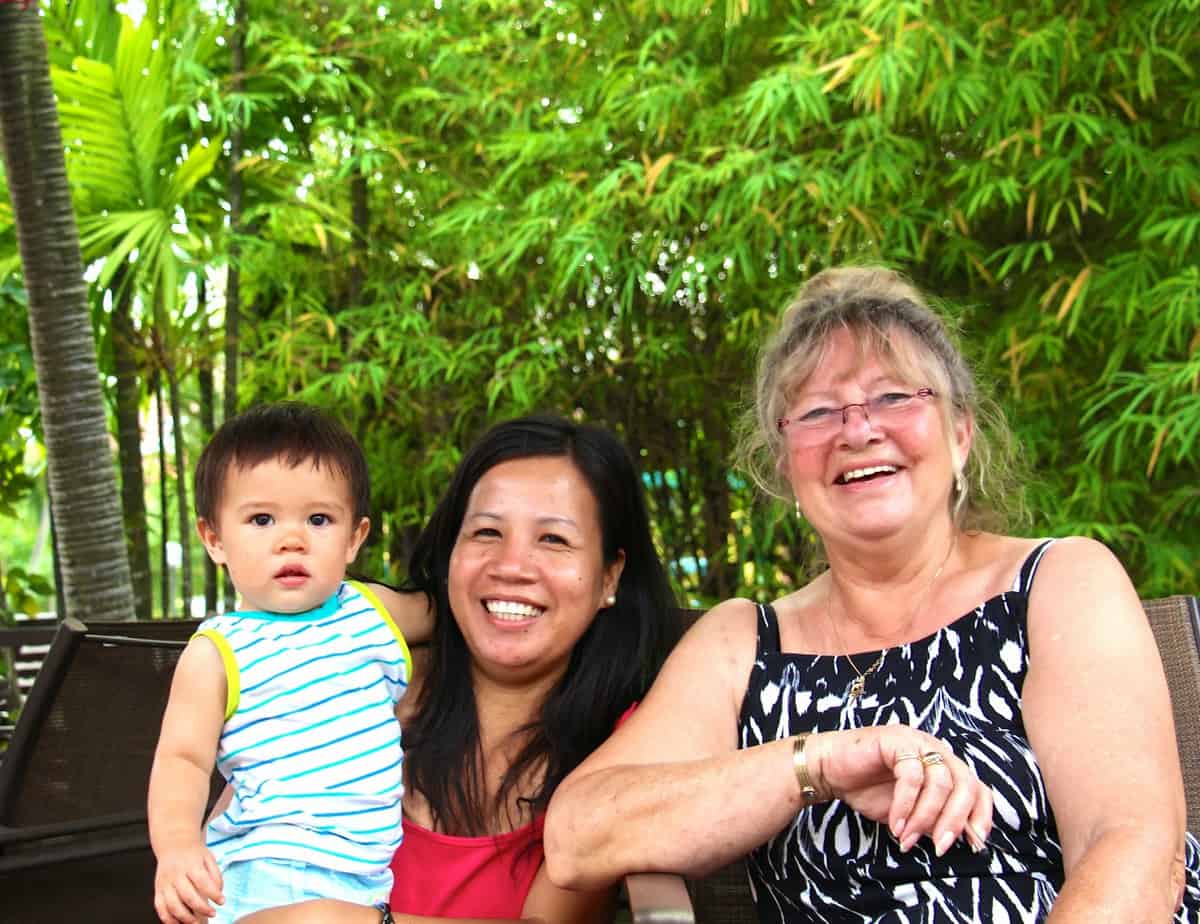 Nice snap.
All smiles.
Speech bubble comes from Mum; "Don't get too close with that camera…"
Here come the neighbours now.
Ding Dong – off they go to Australia Day Ball.
So our extended family for the BBQ was Freya and Sophia (thanks for our lovely present Soph's).
Again those girls are nowhere to be seen as they were also in the pool – but pro-actively asking when they could stuff their faces (continually ha ha). Hope you have fun Steve & P. You look gorgeous.

Just wondering if Steve's shoes made it home?
Not so much Lionel Ritchie and dancing on the ceiling.
More Steve Rutherford and dancing on the table.
Ah cute as.
Jude could not resist getting wet bless – all the other kids were so happy playing.
He was desperate. So despite runny nose he just had to get in.
VERY happy.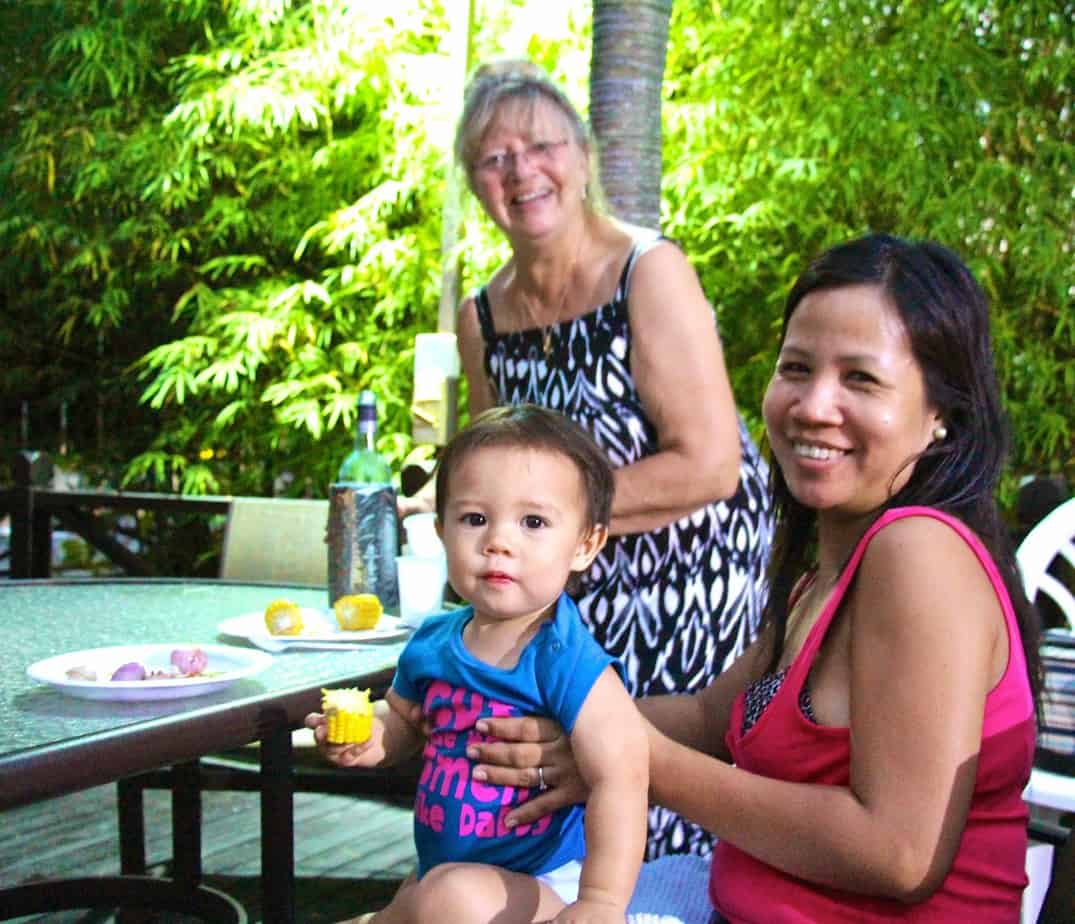 Getting a little dark now – as the lights are on.
Food is served.
This is Jude tucking in to BBQ sweetcorn, with margarine, brown sugar and salt. Yums!
And final one for the BBQ.
Finished cooking now.
All cleared up.
Sharing a sneaky beer and glass of wine – is son & Mum.
Love you Mum, so great to have you here with us.