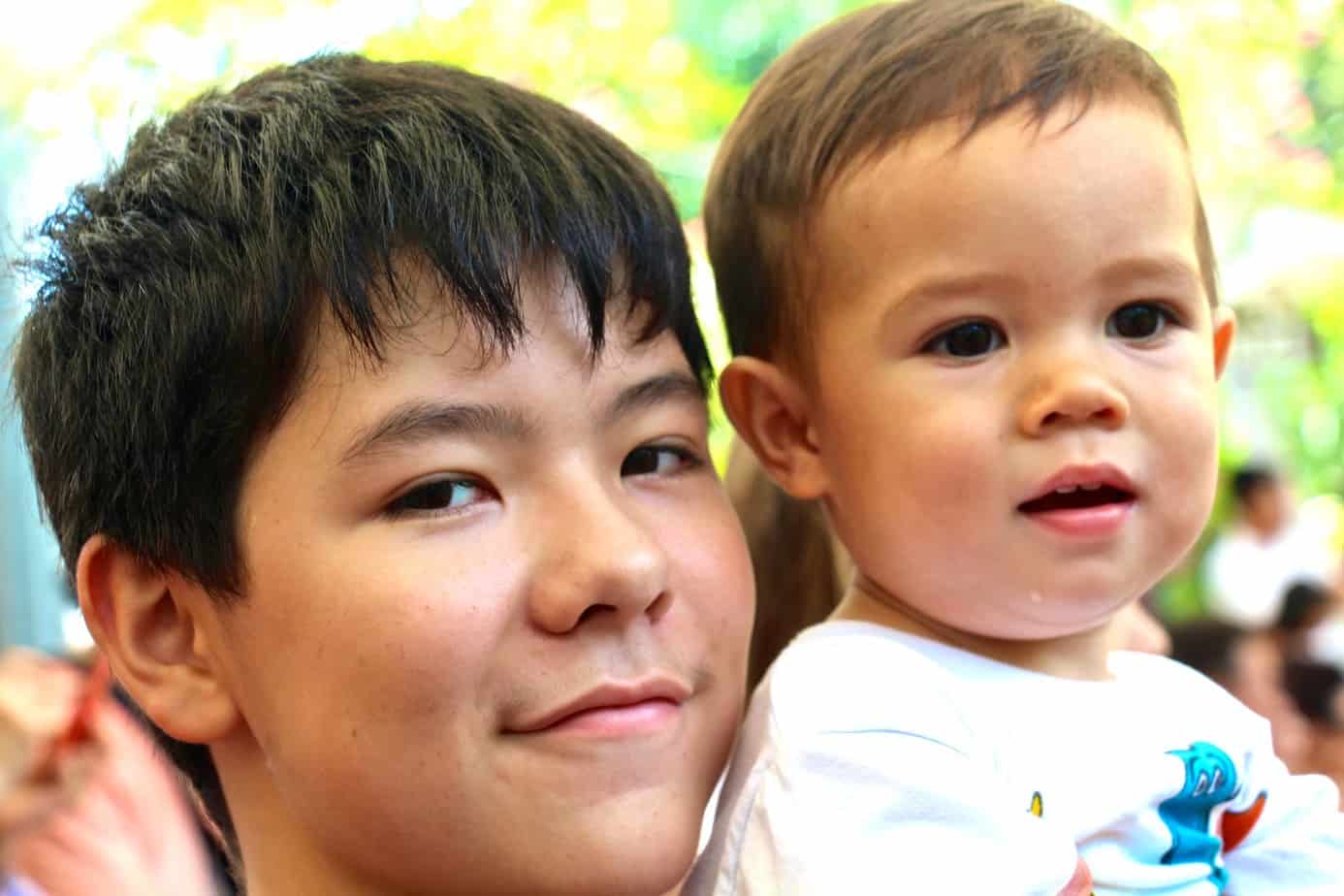 Off to the Bird ParkJude's first time to the Bid Park over Jurong today, well his first time outside of Mary's tummy. I think she was about 7 months pregnant the last time we were here. A VERY hot day today, so we cut it fairly short, but did also get a year membership for the same pice as a dat ticket today – we'll be back therefore!!!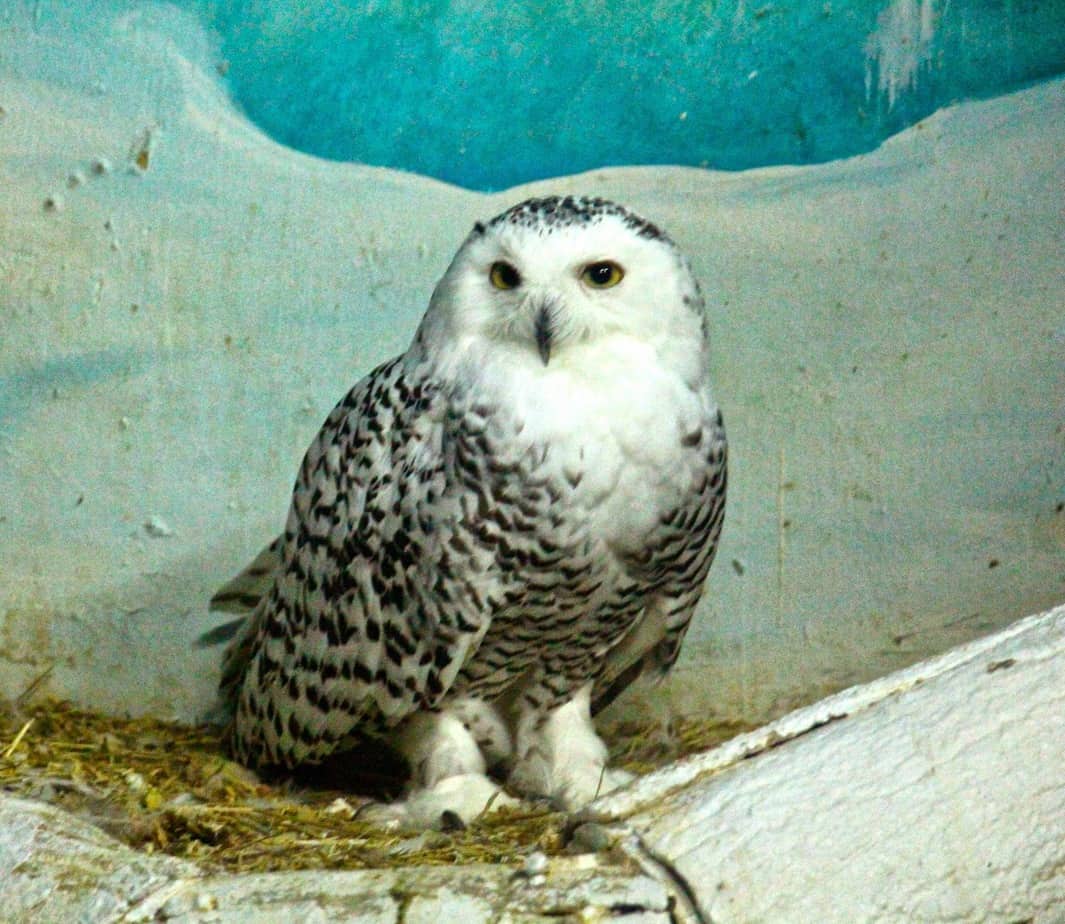 A beautiful snow owl, taken through glass so apologies not brilliant photography.
A stunning Kingfisher, check that blu colour – beautiful!
And then some of his brothers and sisters.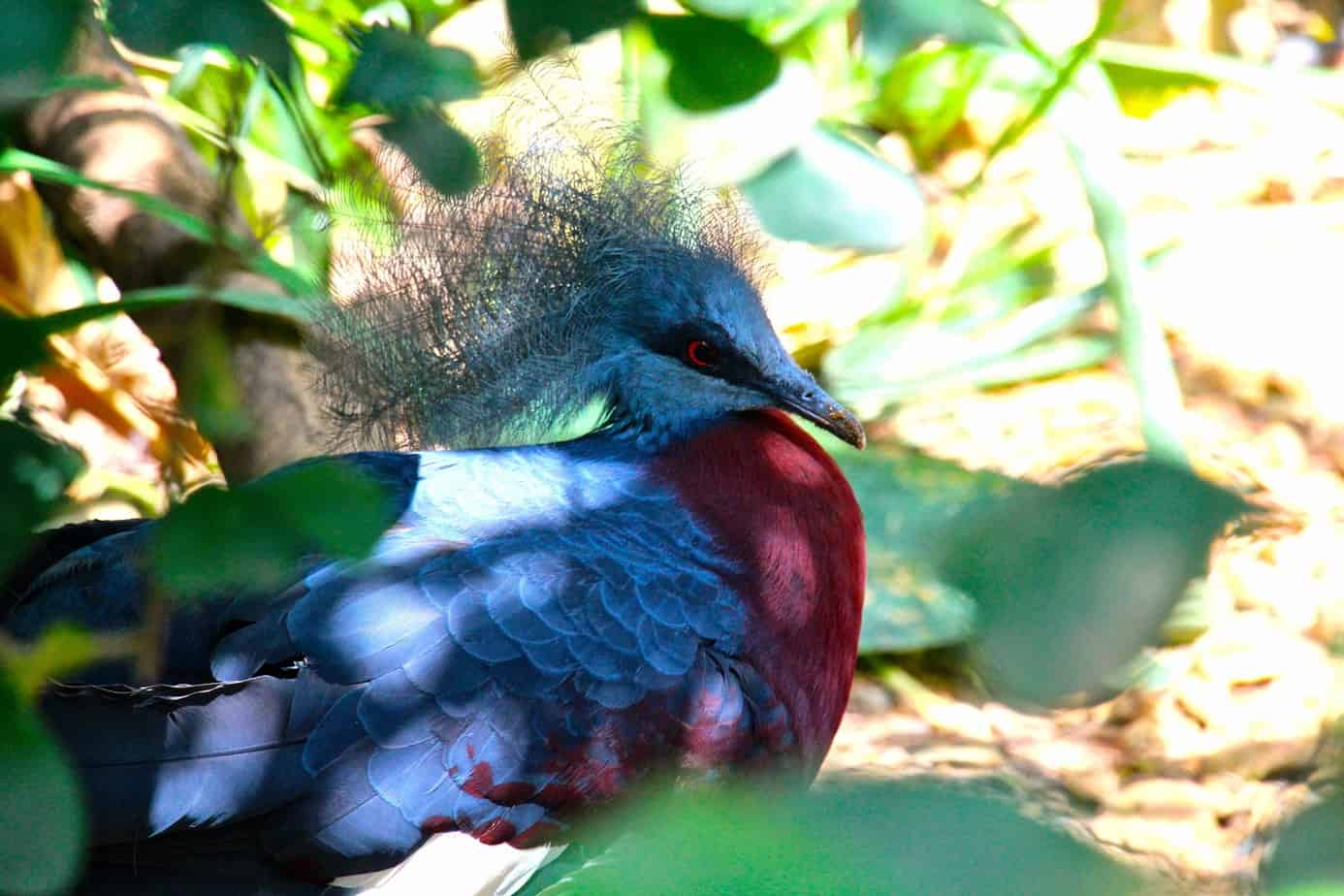 Believe it or not this is a pigeon. Massive thing too, about the size of a turkey.
Amazingly vibrant colours in this Bird of Paradise. Seriously bright, and this is the guy – the girls are pretty dowdy to be honest! Sorry girls!!!
An absolutely beautiful Lorikeet, just look at those colours. But what is he standing on?? What could that be???
Yeap a Filipino head, ha ha. Clearly he took a shone to Mary's choice of shampoo.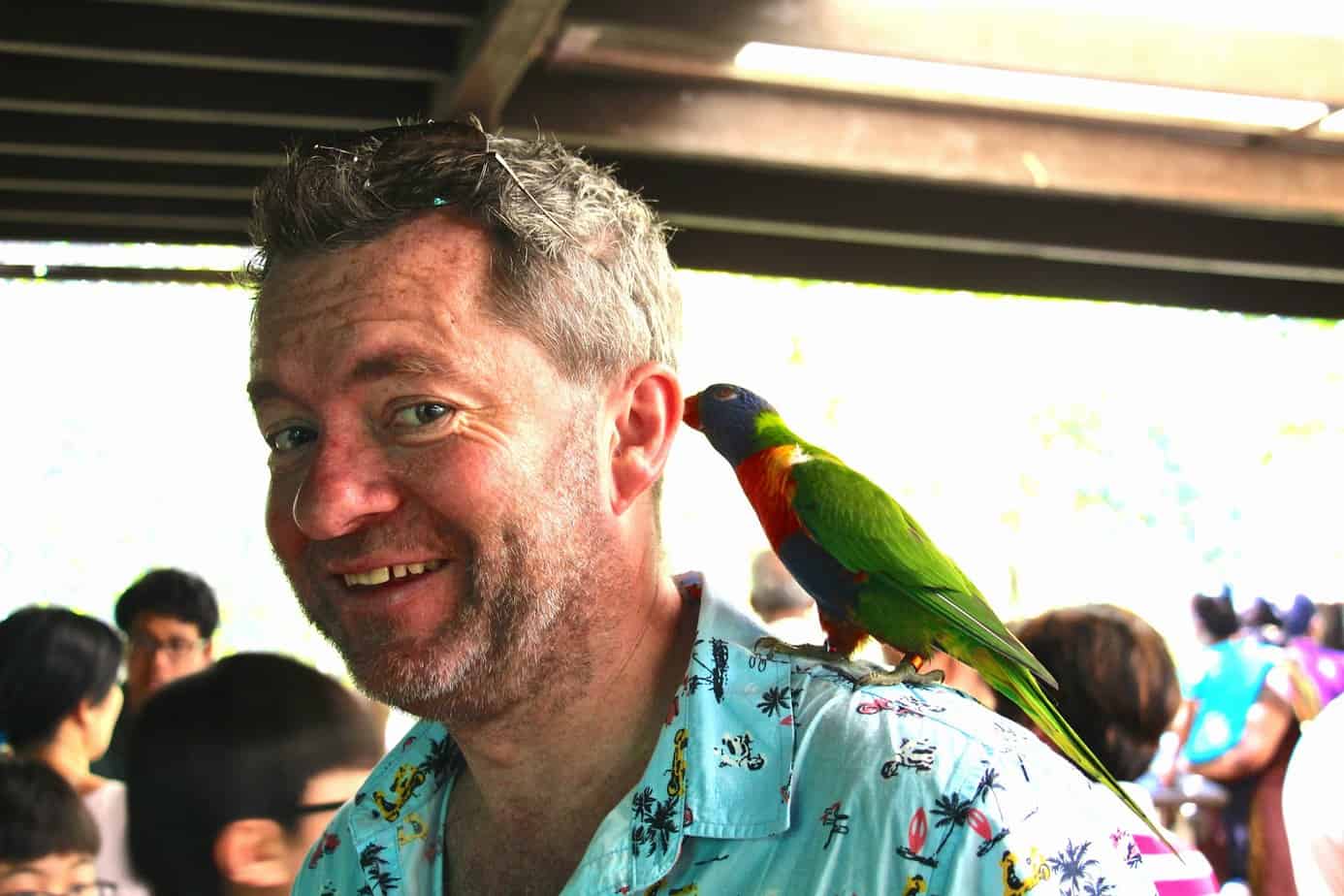 And then I also start to get a great deal of attention from these inquisitive little birds.
Arrrrrr matey – Long John Silver eat your heart out!!!
Centre if attention, not with three of the little cuties all over me.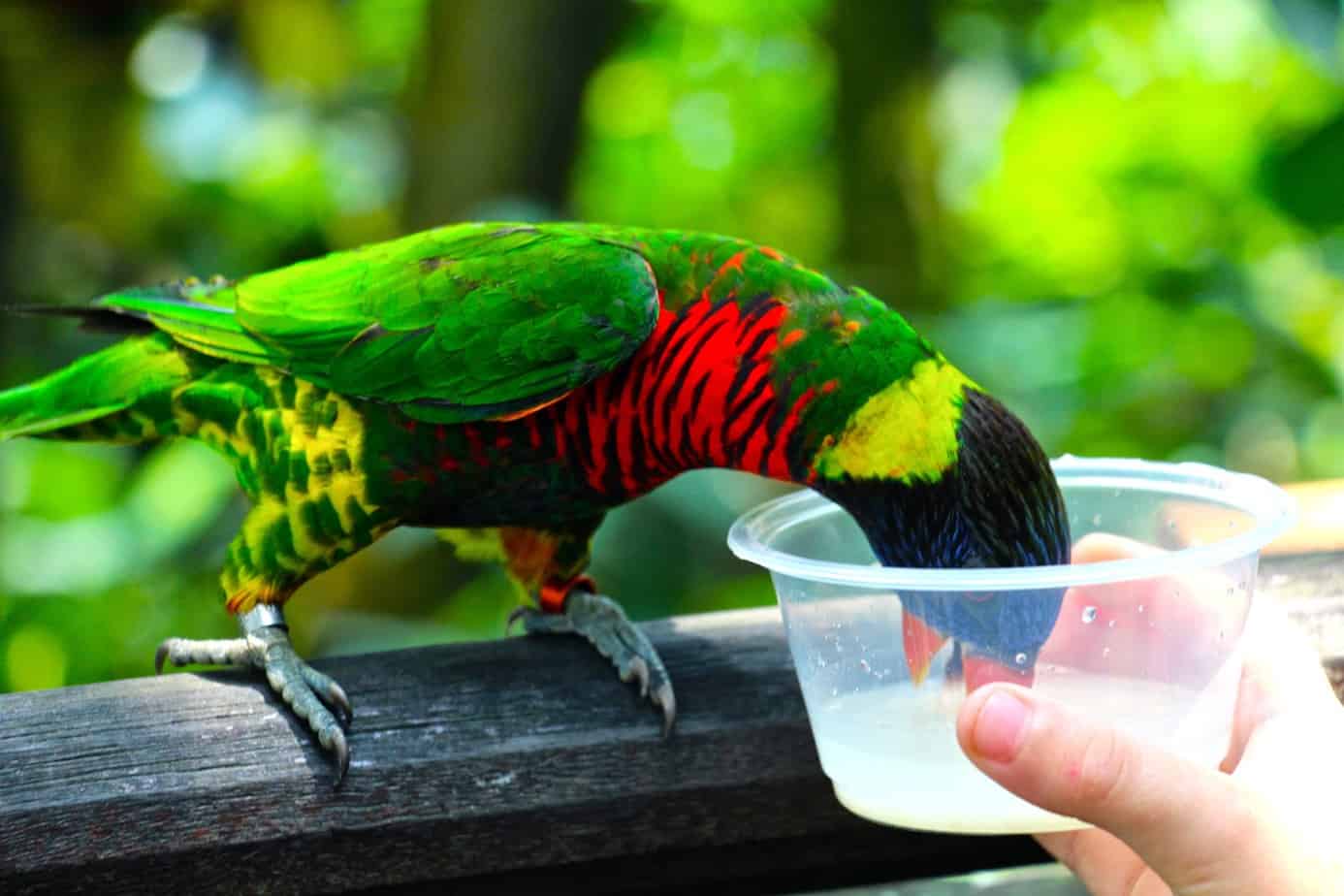 Amy's little hand, carefully feeding this one. I think she was still a little uncertain of them though.
I love my newly made friends, and he just whispered that he loves me too – he he!!!
Flamingos – did you know they stand one leg to remain body hear? Yep and they can do that for up to four hours.
And here is another little bird that can talk for up to four hours without a breath!!! Still very very beautiful.
I think this little thing was called Beau Beau – and he talked. Ha Ha. Jude and I stood for ages saying hello, and pretending to be mobile phone. Favourite word was clearly "Hello!"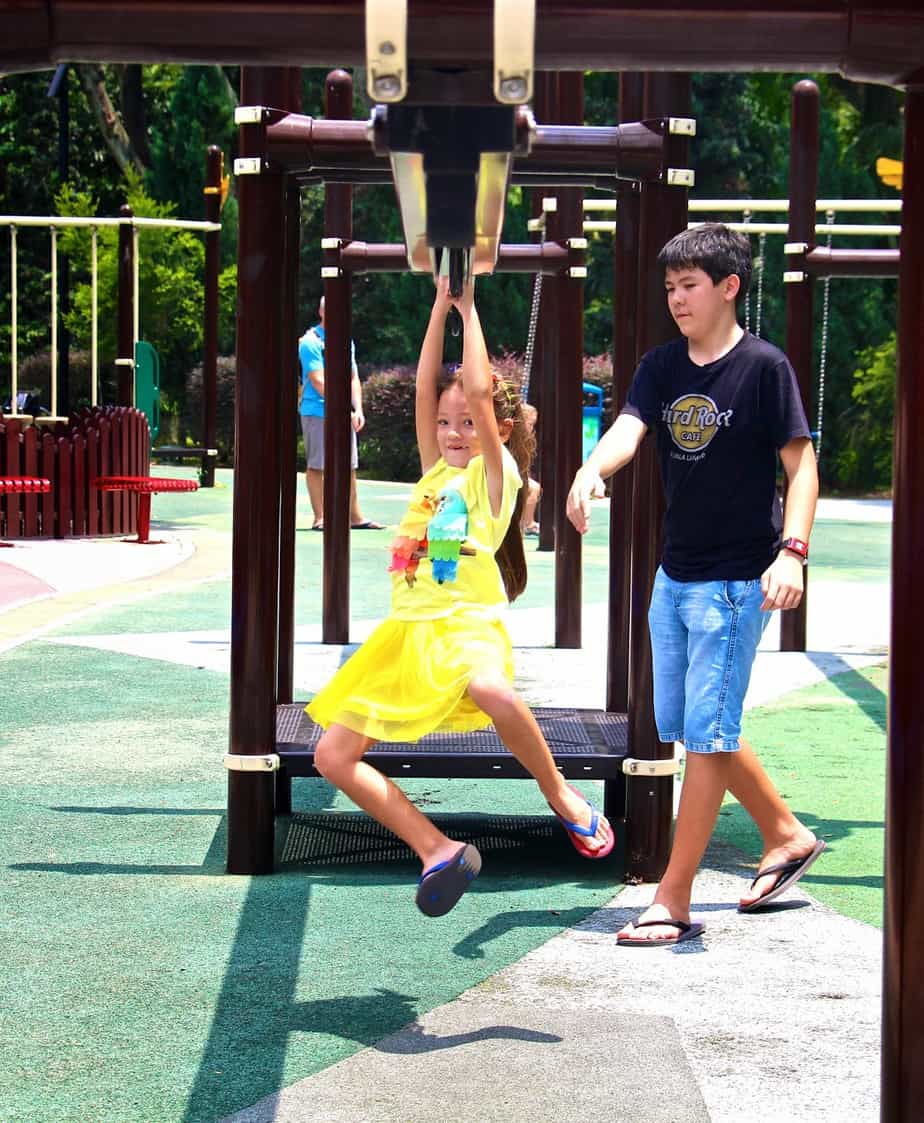 Some action shots of Amy on these sliding monkey bar type things. Awesome shots ha ha ha!!!
Big brother helping out.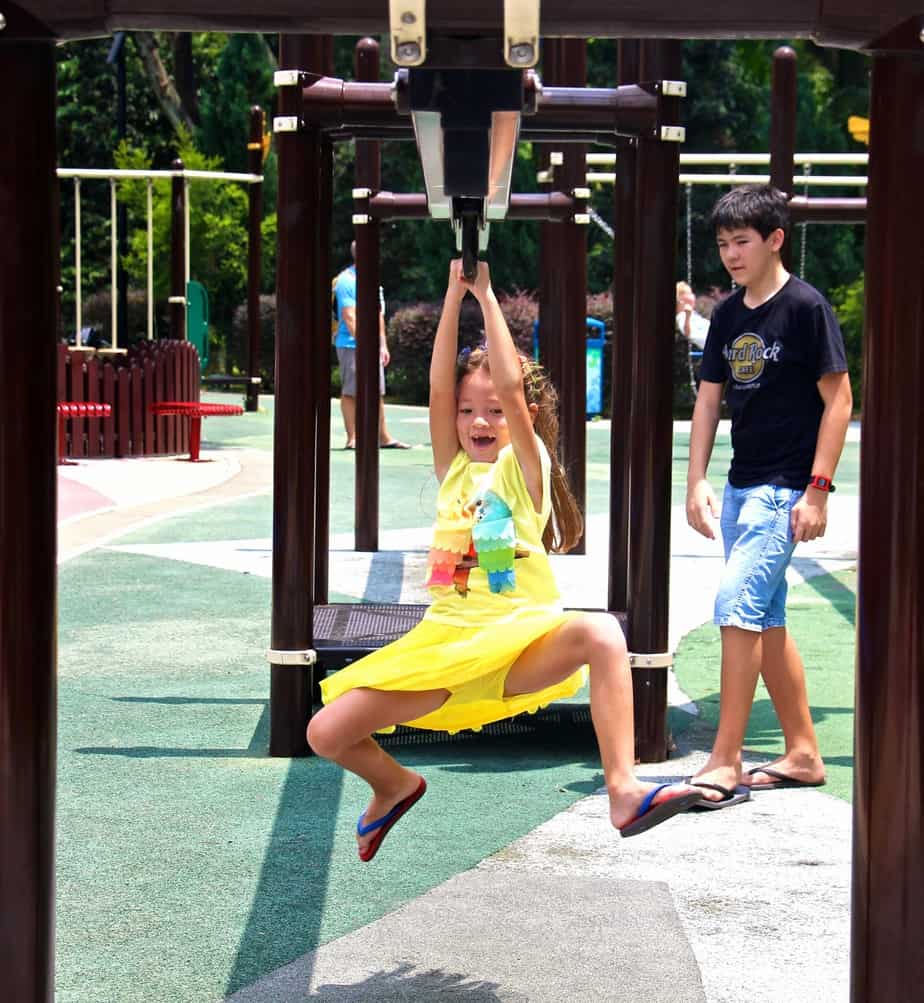 And final one for today, before we had to retire and get out of the sweltering temperatures. My baby girl in front of the 100ft waterfall.Very beautiful and the waterfall isn't too bad either – ha ha!!!