We had read that the boat ride at River Safari was now open.
Ollie finished his panto yesterday so it was out first day together as a family for an age.
The kids really enjoyed it last time we were there, albeit it it only lasted about 3 hours of entertainment as it is over pretty quick, especially as the boat ride section was not open then.
I now have my new camera too – so wanted to push myself with some new snaps of what we had already seen before.
Sounds like the perfect recipe doesn't it…
Hmmm!!!
I think I will take their advice though and do that booking on line, that will clearly save a lot of hassle there, especially with baby Jude and it being quite hot today.
Thanks River Safari for that advise.
If only you meant it.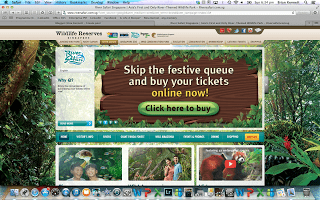 So when we get there and go straight to the turnstiles with our printed e-tickets to be told we had too queue to get our river boat ride time-slot, as you would assume I was rather perturbed.
Actually I was VERY f*cking p*ssed off having just walked past the queue that is snaking back as far as the eye can see, and was happy in myself that I listened to their advice and booked on line.
I sent Mary and the kids ahead and marched off to the queue back and circa ONE HOUR later joined my family again to 'enjoy' our day at River Safari. Not a good start. River Safari not impressed with that at all. What a waste of an hour, you should have some other scheme for allotting the times.
But we were booked in for 1530 – the time now after my hour queuing is 1100.
We then started to meander through the exhibits.
So here we go. But please bear in mind I am not a happy camper at this stage. And I am pretty certain event the animals are against me today.
Turtle decides to pack off for the day and go to his mates fancy dress party. Theme for that is women. So he goes dressed like the photo below.
"So who did you go as?"
"My girlfriend. She's Me-Shell!"
Alligator Gar Fish looking fairly menacing it has to be said.
Razor sharp teeth, rows and rows of them.
Hmmm just like the queues at River Safari.
Pygmy Crocodiles – very cute.
Shame they don't have pygmy queues at River Safari.
Although Amy did like these little things so wanted a photo of her with one in the background.
Worldly infamous Tiger Fish – check those teeth out.
And beautiful markings all down it's sides, striped just like a tiger or also like the rows and rows of queues at River Safari.
Beautiful Amy again – posing here in front of the Mekong River exhibition.
We remembered days of sitting in Bangkok feeding the huge silver catfish from the river side.
"I believe I can fly…"
I wish I bloody could have done to the front of the queues at River Safari.
The Elephant Trunk snake, gasping for air as he spends about 80% of his time under water – exactly how I felt at River Safari today.
"So Mr Monkey how are you today???" says I.
"OK thanks mate." says he.
"So can I ask what you think of River Safari as you actually live here…?" says I.
"Rassssssssppppppppbbbbbbbbbeeeeerrrrrryyyyy!!!" says he.
Kind of says it all!!!
This pygmy alligator has even taken to rock-climbing to get away from it all.
"Do you think anyone can see me?"
"If I don't move I might get away with being a famous film star…"
The red pandas trying to disguise themselves as a door-bell.
"Oh man I am just so depressed, I just heard how Brian and the family got treated."
"Nah sod him, I'll just eat some more bamboo."
After our trip the pandas I had to walk all the way back to the start to collect the buggy as we were not allowed them in the exhibit as it was so busy. Grrrrrrr!!!! Mary took Jude for nappy change with Amy and we sent Ollie to the restaurant to find a seat for lunch.
We stood, we stood, we stood and finally got a table and four chairs – say 30 minutes later.
My gang sit and reserve the seats whilst I go to order and collect the lunch – it is 'fast food' after all. In fact Chinese fast food as we are in the China section with the pandas. Errrr hold on a minute do you define me standing in another of your sodding queues for 1.5 hours to get some ramen and some cokes acceptable fast food. Yep folks. 1.5 hours standing in a queue to get some lunch. Try that with 2 kids and a baby – nicely done River Safari, nearly at 3 strikes and you're out.
Off to see the Squirrel Monkeys.
"Shit I think Brian might have just seen me…"
"Don't move Roger, just don't move, I think he is walking away…"
Even their toilets confused me today.
I went in for a pee and saw this on one of the doors in the Gents loo.
Either a squatter toilet is within, or you can do some ski jump practice in there!!!
The pirahna had a tear in his eye for me – seriously look at his eye – ha ha!!!
These guys were trying to get a kettle to replace them, so they could go off down the pub.
Actually joking aside these were cool today, and we watched them for ages as they were playing with bits of scrap like the couple of snaps below.
"If you think I'm sexy, just reach out and…"
I mean come on seriously some sailor back in the day must have consumed a SERIOUS amount of rum to think that this was a Mermaid.
Cute and Cuddly perhaps…
These guys were like…
"Nigel shhhhhhhhh, Brian's here with the family – look just don't get eye contact OK, I hear he is really upset about all the queuing today!!!"
"If I just lay like this, I am pretty certain he won't see me."
"Well it is Christmas and I could just pretend to be a YuleTide Log."
Away from the maddening queues and hordes this place truly is tranquil and so very beautiful up here on Mandai Lakes. Stunning in fact.
3rd strike – the long awaited river ride. Woo Hoo here we go. Can't wait. Kids got front seat to be in splash zone. Giggles, well worried and nervous laughter type giggles.
They look happy.
We're off after another 30-40 minute queue despite being given the 1530 slot. 5 minutes later we had finished the ride. The splash zone was not enough water to have really washed your hands with, let alone the promised torrential weather expected in the Amazon that we were pretending to ride through. Every animal was like "sod this, it's too hot, I'm gonna lay in the shade…" So sorry River Safari not that impressed at all, after all that hype.
Potentially one of my 1st 'poor experiences' as Singapore usually do it so well!!!
Funniest thing after when Amy was asked so what did you think of that?
"Boring!!!"
Classic (I think they did like it though.)
"Oh no, it's them. They actually got on the boat ride. OK if I just don't look round, they'll be past me…"
"Shit he saw me, run away, run away…"
And to be honest that is how it really felt today my Howler Monkey friend.
Such a shame, as I have a tarnished view now of River Safari and will tell all as us such.
River Safari – sorry to say but I am not certain you will be seeing family Kennett again.
A day that started at 10am on arrival at yours, and concluded at 4pm – but of which I spent over half that time standing in queues.
You may like that – I don't.
Jurong Bird Park here we come!!!