AMY ROCKS!!!
OMG – you know as a parent you think, will she survive in local school, how will she get on, will she be OK? Well my darling Amy has just answered those questions for us, as we attended PTA this morning at her new school – Opera Estate.
Let's have a little walkthrough shall we.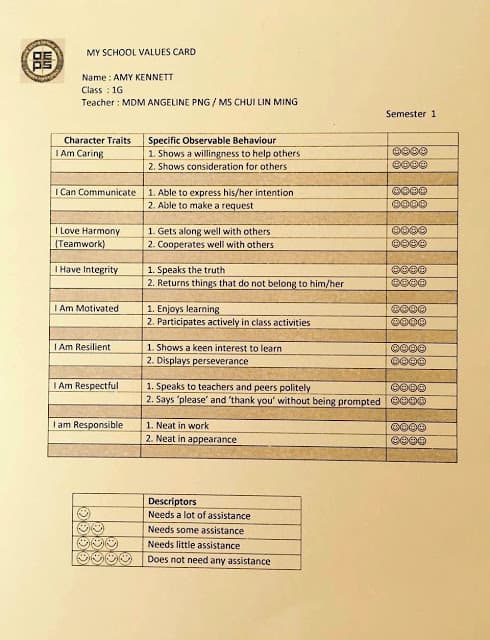 First up School Values for which she gets an across-the-board 100% marking.
Does not need any assistance.
The teachers were so impressed with her attitude to learn, her classmates, the teachers etc. WOW
Next up is Mathematics.
This is a SUPER tough subject in local school.
Oh dear me – how did she do, scary….
BOOM she got 28/35.
AMAZING!!!!
And next is English Language.
A MASSIVE 19/20.
Amy my darling you are on a roll indeed.
But the big scary Mother Tongue comes next.
Out of my way Mother Tongue – you don't scare me.
10/10
or 100%
Amy you have amazed Mary and I today.
WOW, WOW, WOW, WOW!!!
So very very happy for you and your success today Amy.
The teachers were so happy with your work, you being you, the fact that you chat away in Chinese all the time. But one final thing they said; "Look what happens when you don't revise!!!"
Such a proud Dad moment!!!