But no.
She then gets an invitation to her friend, Line's, birthday.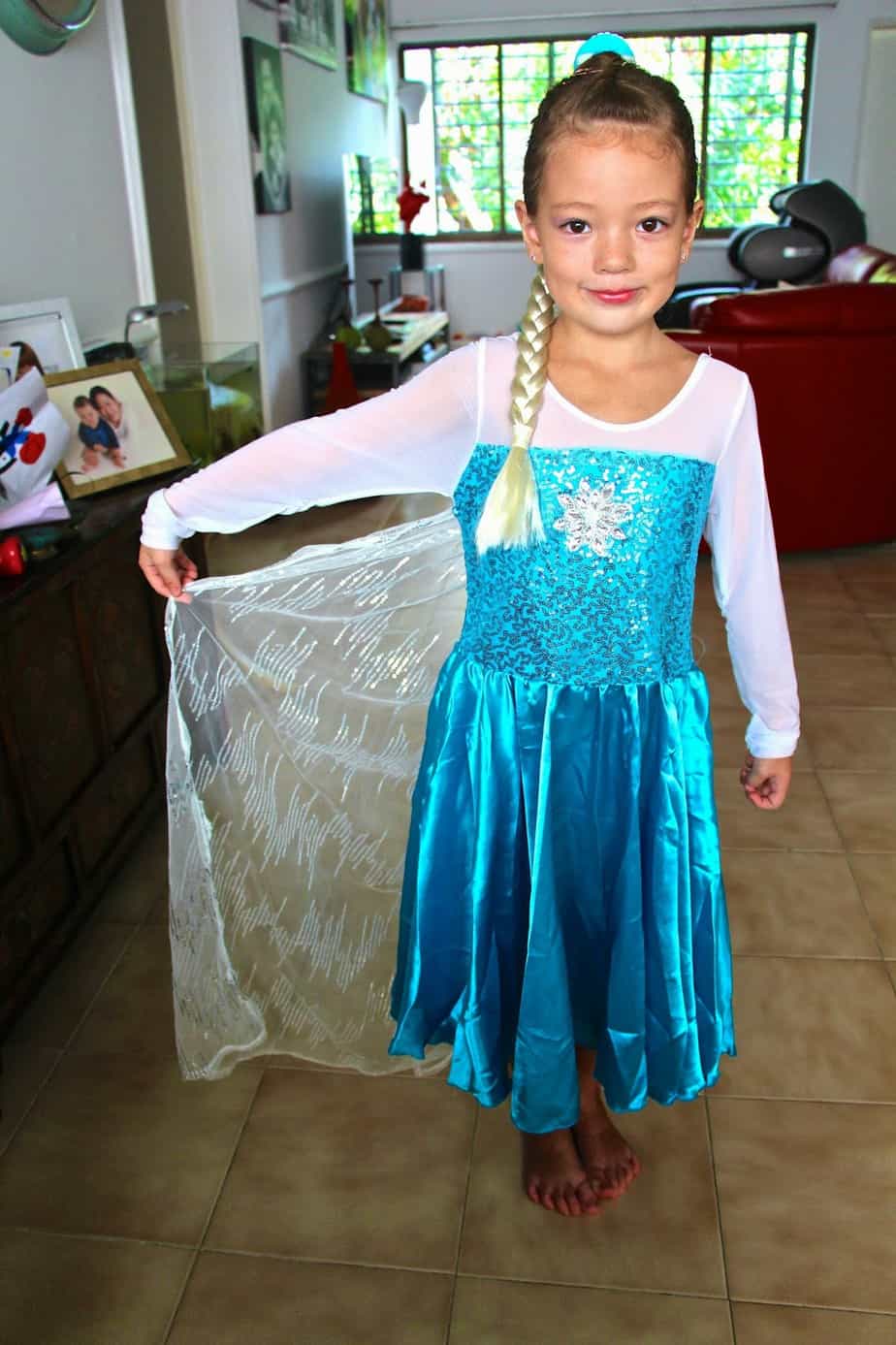 "Dress up as you want!!!" Party.
So who better to dress up as than Princess Elsa. Thanks Glen for make-up and hair assistance. And WOW Amy, you look absolutely amazing.
My beautiful beautiful little girl (that won't marry me!!!) – have fun at the party gorgeous. Be home by midnight!!!