So it is Sunday.
We chilled all day.
SMS is incoming re a meet at Lagoon Hawker – oooh have not been there a while. Sounds good to me. So Amy on bike and Jude in buggy off we trot.
But this posting is really for my sis, Haruko, which I will get to – but first a few randoms.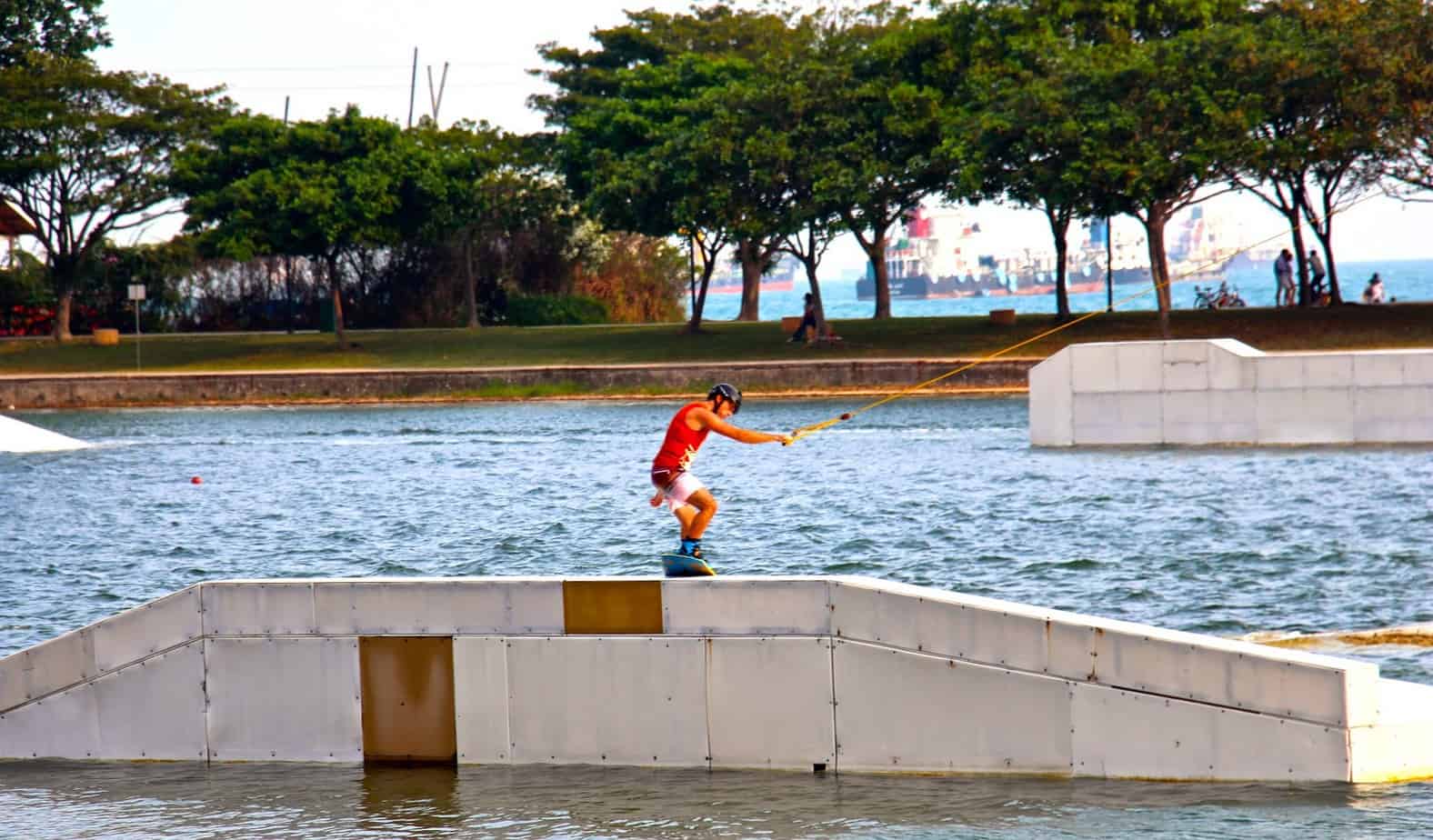 We had to stop for Jude – he went all goo goo and ga ga over the water ski park action a happening. True some of the guys today were damn good, so we did indeed have a wee break from our walk and took some time to watch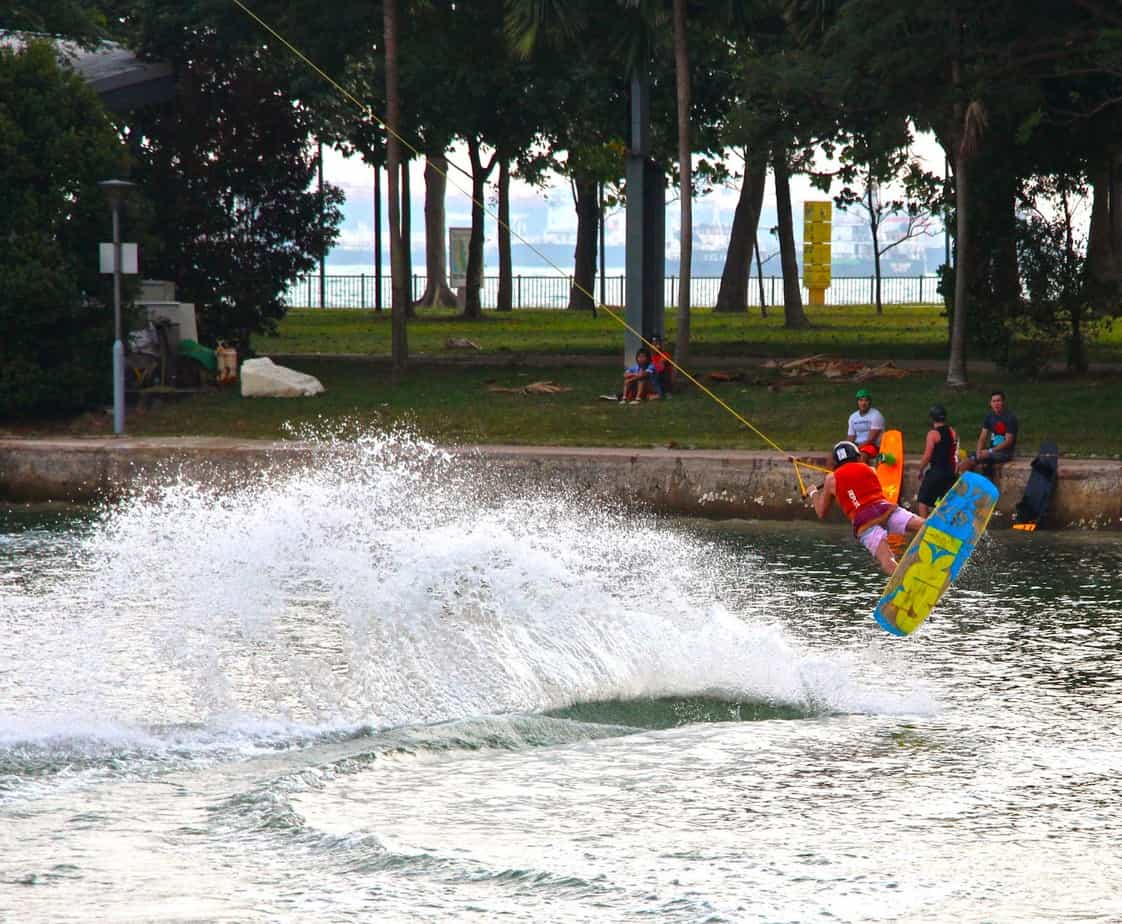 Come on now this guys is good. Purely using the speed in to the corner to allow him to make a jump. This guy is good. Clearly showing off skills to the lads sat right behind him on the lake side.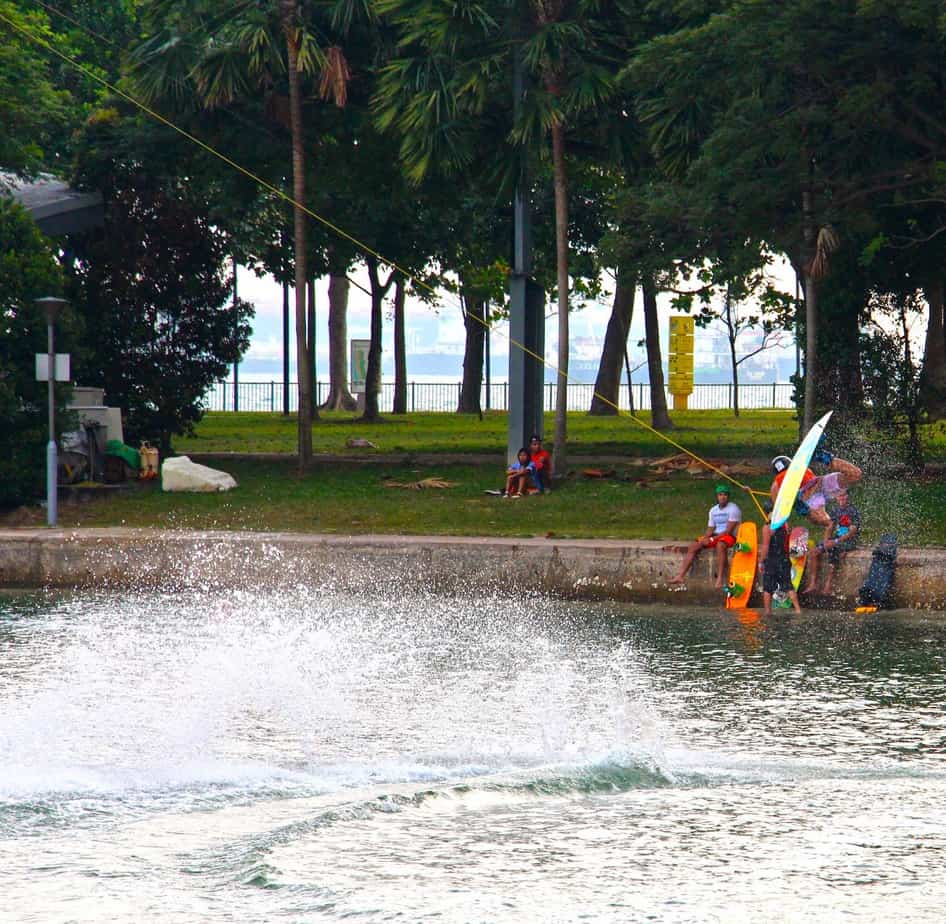 Fair play – liking this a lot my friend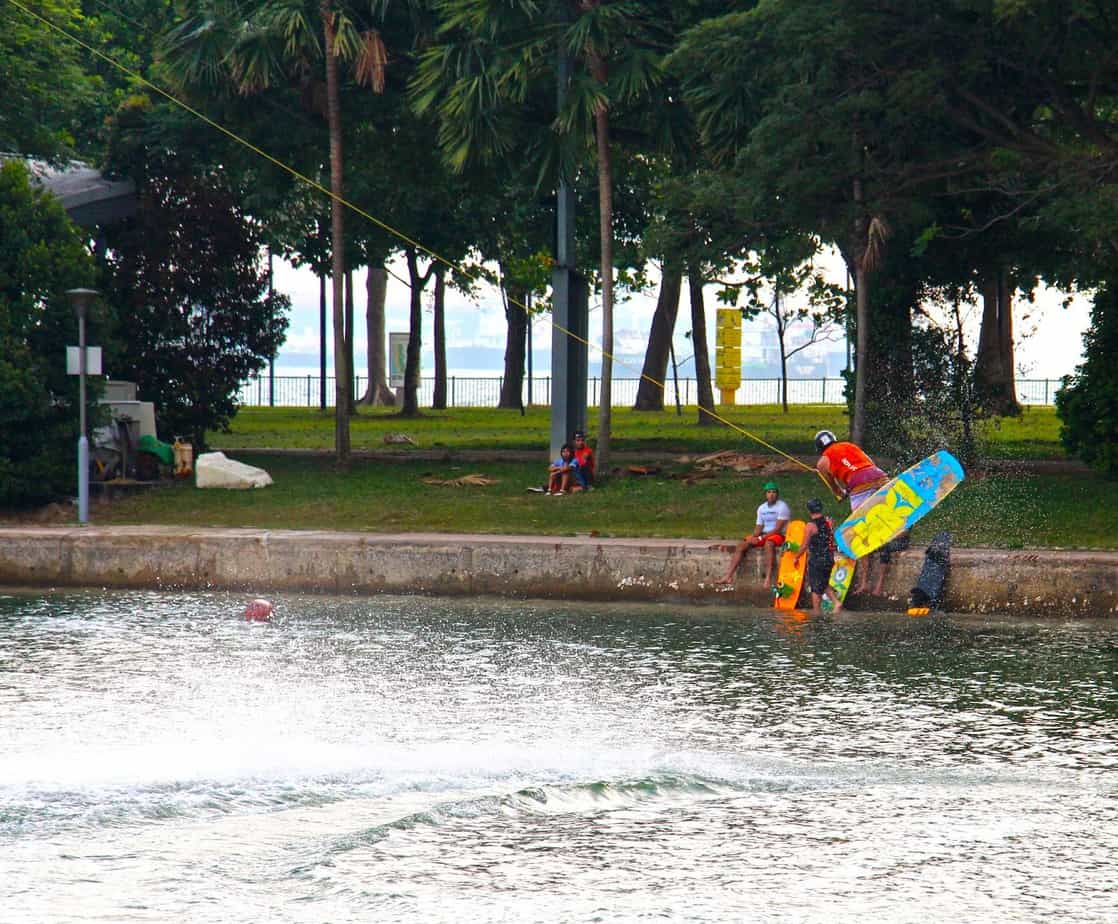 Maximum air!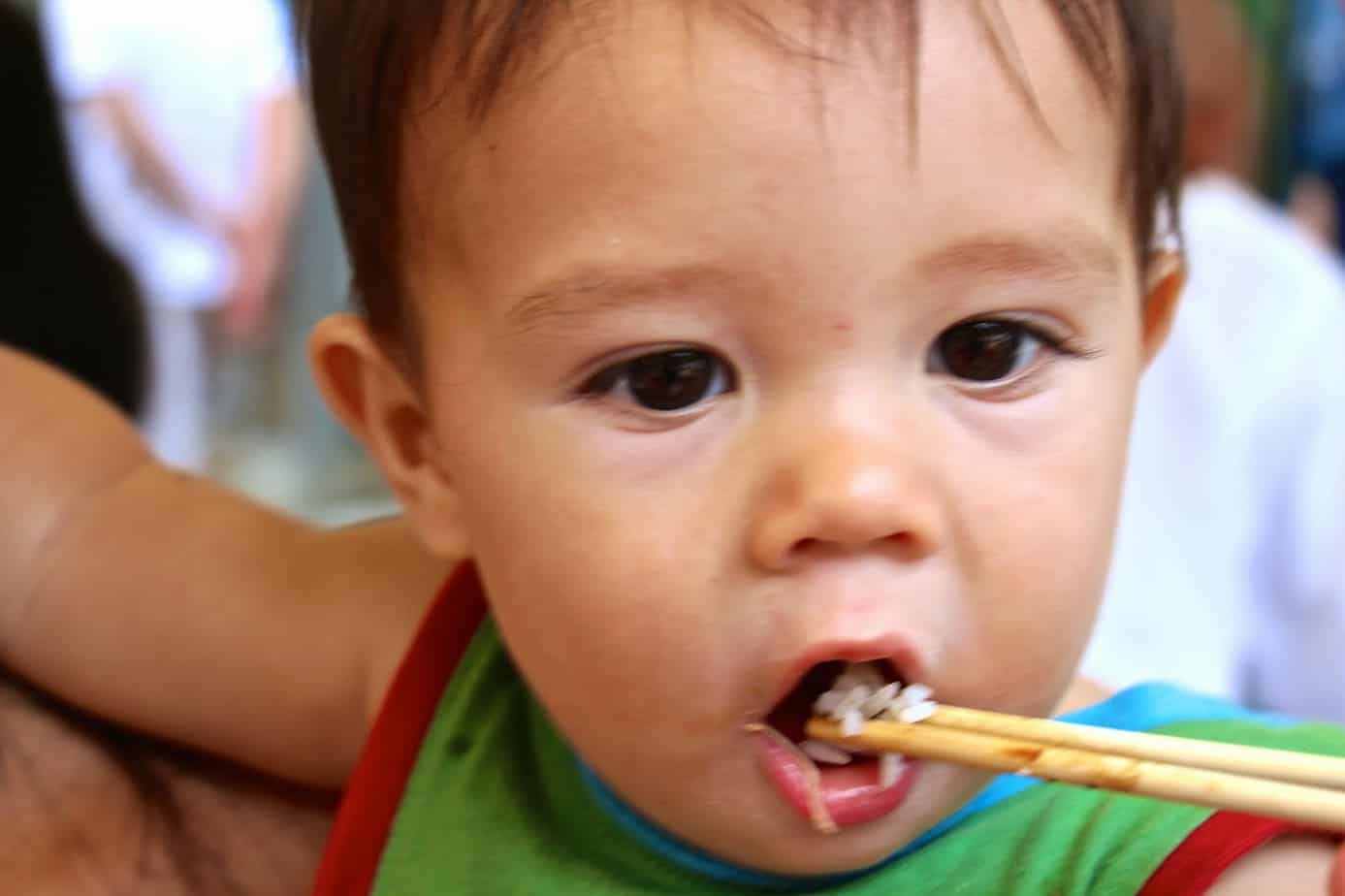 Now to the food court ad fun with Baby Jude. He loves being fed with chopsticks, almost becomes a game for him. He'll laugh every-time when he has finished a mouthful, demanding the next. This was slow cooked pig buckle with white rice. Yeah baby, Baby Jude does hawker food already – GOOD BOY!!!
Purely an update from photos before ha ha – here's my two going spanners at bone marrow in the pig knuckle dish. Suck suck suck – yummy!!!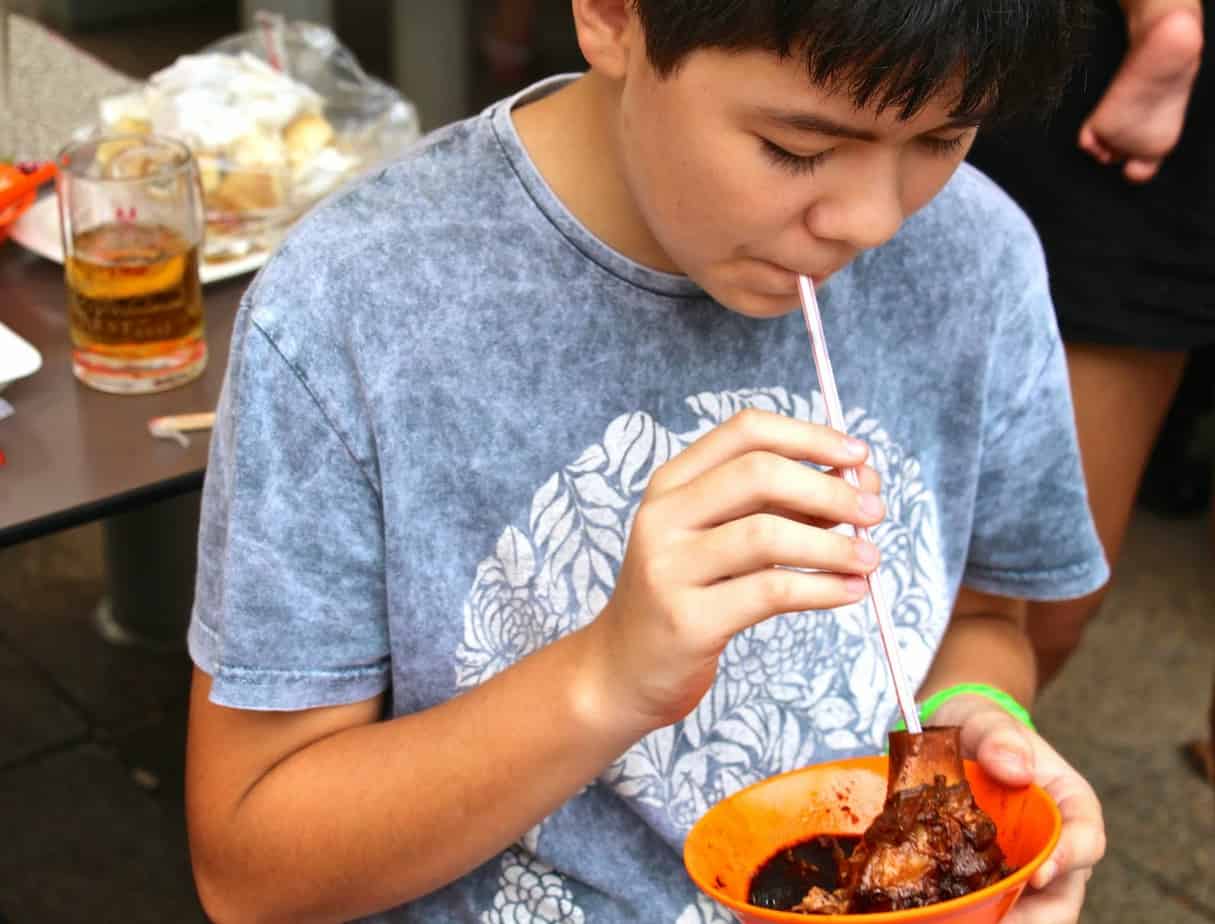 Off goes Ollie as well – interesting concept right?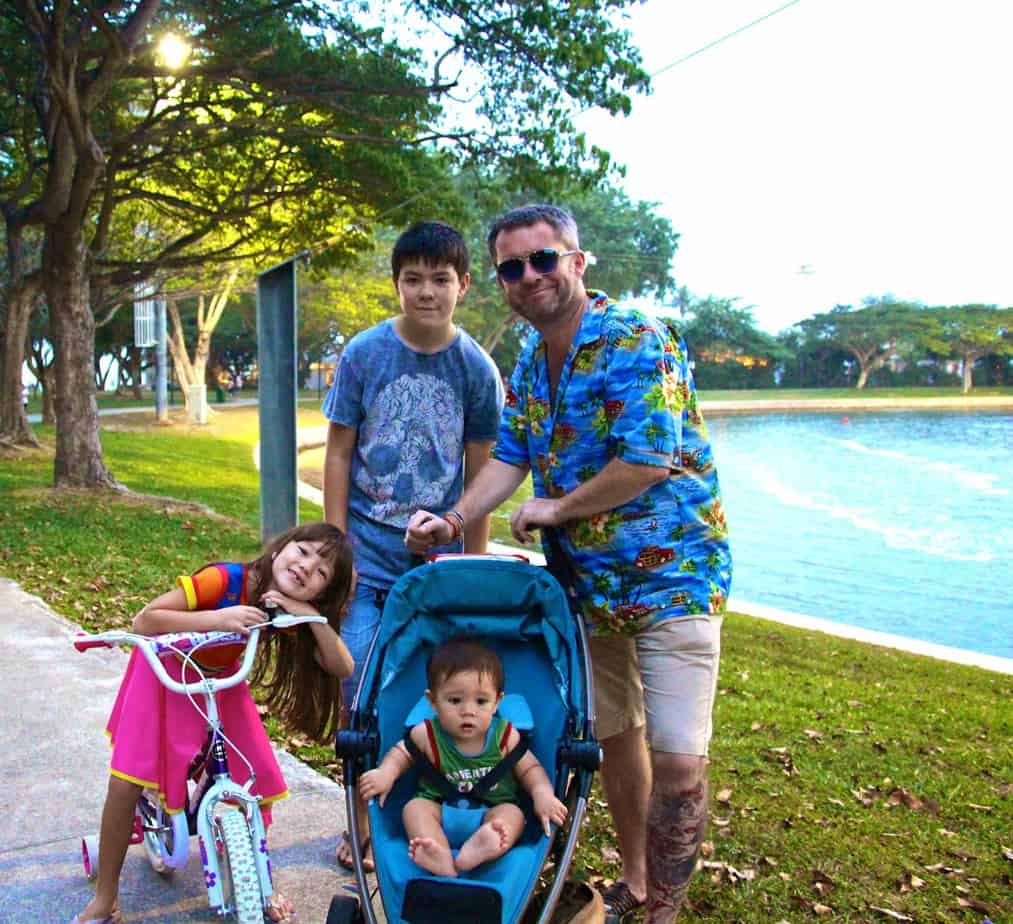 And to the reason for the blog. To this family affair. To this food experience event. To this, literal, walk in the park. To this lovely relaxing Sunday afternoon. I wore my new shirt Sis. See I love it. Actually loads of room to move (maybe this shot not my best side), loads of supportive compliments from my mates (yes guys this is ORIGINAL), etc.

I love it.

So thanks so much Sis – great choice, all my love Bri xxx