Sunday Sunday.
Ollie's 'emergency' party for his birthday tomorrow.
We were cramming in an event as his schedule for Jack & The BeanSprout is crazy eating up most weekends and certainly evenings too.
So we planned a film session with his mates.
But 1st his choice of lunch – and guess where he chose, well done Ollie he chose My Little Spanish Place. Our absolute favourite so actually we were ALL very very happy with his choice.
Here we all are, tucking in to Chef Edward's delicious food. Fan-bloody-tastic food in fact.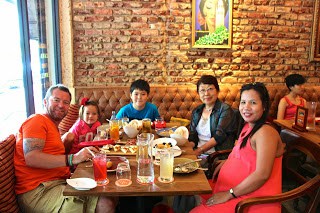 The birthday boy himself – 12 tomorrow big boy!!!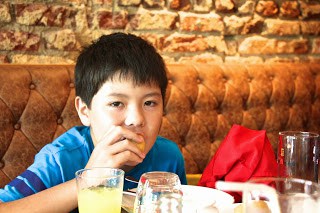 Chef Edward even knocked up a quick cake for him – nicely done Chef Edward.
Thanks so so much. Nice touch.
Even Hello Kitty had a great time.
The boys together celebrating for Ollie – Chef Edward Lim Esmero with us.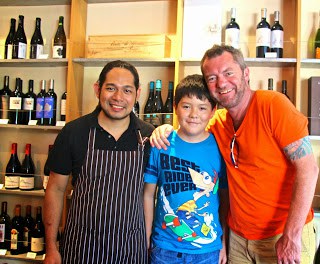 That afternoon off we go with 8 of Ollie's mates to watch the new Sandra Bullock blockbuster "Gravity". Holy cow what a film – really was edge-of-your-seat stuff.
Look at this lot – yes Miz and I certainly have got our hands full – WOW.
But feed the herding cats with popcorn and water with coke and they were pretty chilled out.
Then Burger King for afterwards.
More sugar intake though as you can see from the eyes.
Thanks everyone for coming – great to see you all together again.
And behalf of Ollie thank you so much for his gifts – he is one happy boy sat of the condo floor right now opening them and working out what he is to do with his monies.