Yep of we all go to Universal Studios. Bai Bai with us today, another Universal Studios virgin in the family. We have to rectify that. Man was I impressed. For someone who has never been on a roller-coaster before this lady was seriously impressive – she went on THE LOT and never lost her smile all day long. BattleStar Galactica was a breeze for both rides, The Mummy she took easily in her stride. Amazing when her sister is outside the ride and not willing to go on anything ha ha.
"But I am baby-sitting Jude!" Is my Mary's usual rapport.
Actually what she means is; "I am shit scared of roller-coasters, I'll just let my sister go for it…"
So let's have some pics of the family outing shall we;
The family – an obligatory shot standing in front of the Universal Studios spinning globe.
Now plus Ollie, on our way to the first ride of the day – Madagascar the Crate Escape. A gentle start…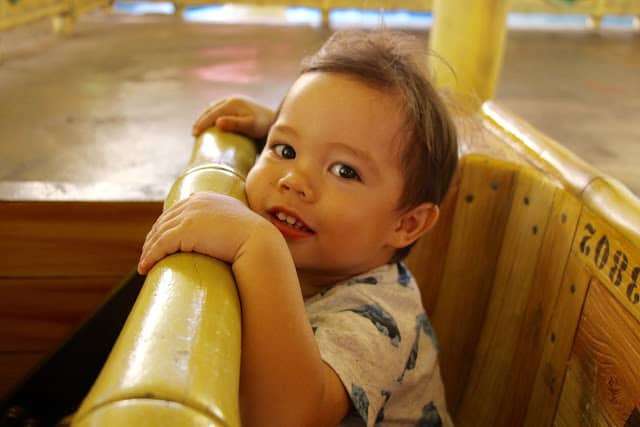 Now last we went on this ride, this little boy cried and cried. Today what a difference. He sat with his Dad, and chatted, looked around, and laughed. He loved it. Very proud of you Baby Jude. Looks like you were about to enjoy it from the photo.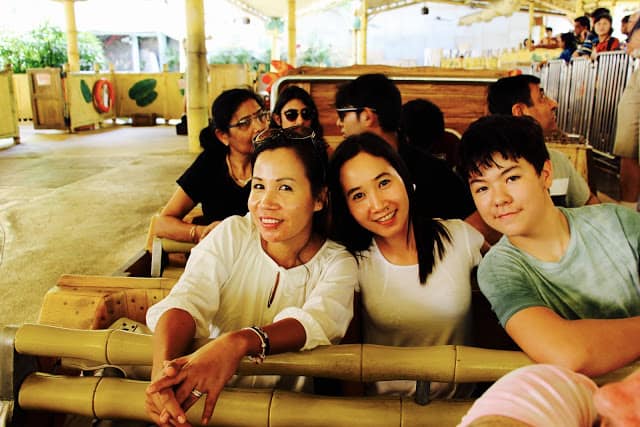 And behind me sit the rest of the gang – Bai Bai looking calm and collected, despite me telling her this was a really scary ride, ha ha – nasty me!!!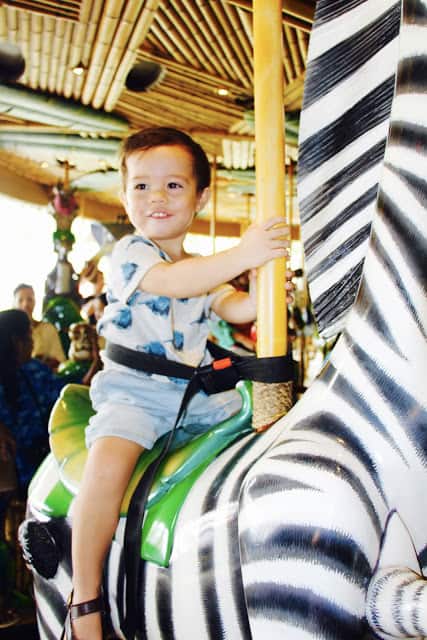 Jude just so very proud of himself on the Madagascar Round-a-bout. He loved it. Like a King on his stallion. Bless him.
We keep walking round and the penguins are out having just finished their dancing set. So it's photo time. Amy was desperate to go alone for the first photo – nice one Amy!!! Ha Ha.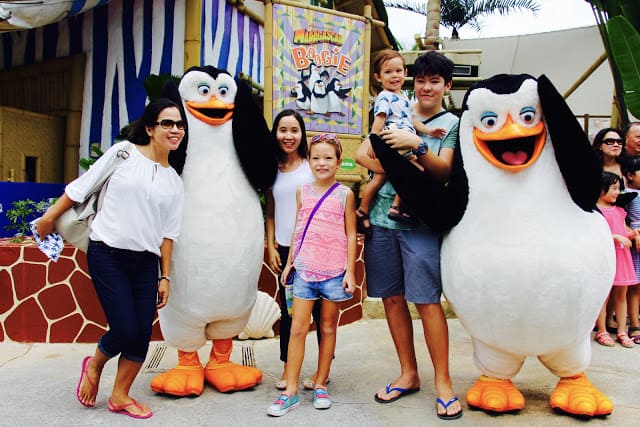 And then all got in on the action, not quite sure what Mary is doing though. Looks like she sprained an ankle…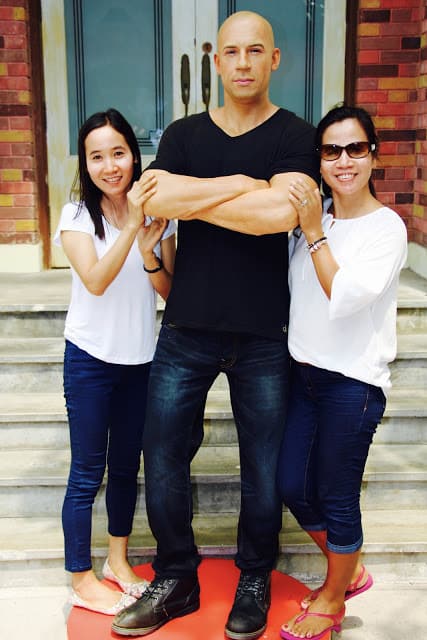 The girls then spotted this chap – apparently someone famous. They demanded I take a picture very fast and furious.
First time for everything day today.
Riding Battlestar Galactica in the rain – it was amazing.
We got absolutely flipping soaked, but it was such a giggle.
Funny how things happen – Jude is over 2 as you know and has HATED buggies with a vengeance. But in the last two weeks or so an amazing turnaround has happened and he loves them. His own and ones like this rented from the Studios.
Mary did well here capturing us all on Jurassic Park water ride – yep Bai Bai got soaked once again!!! Fate was on her side today, ha ha.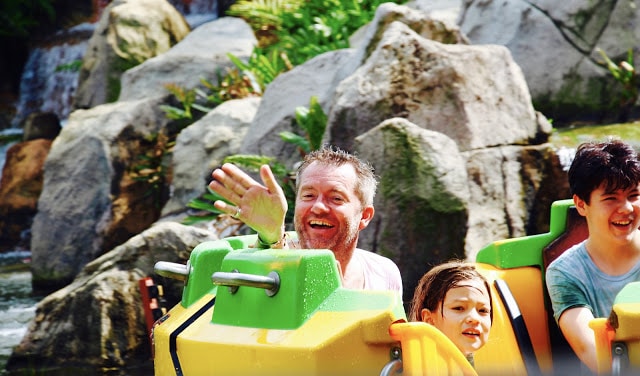 And another – albeit it tad camp. Having fun fun fun though.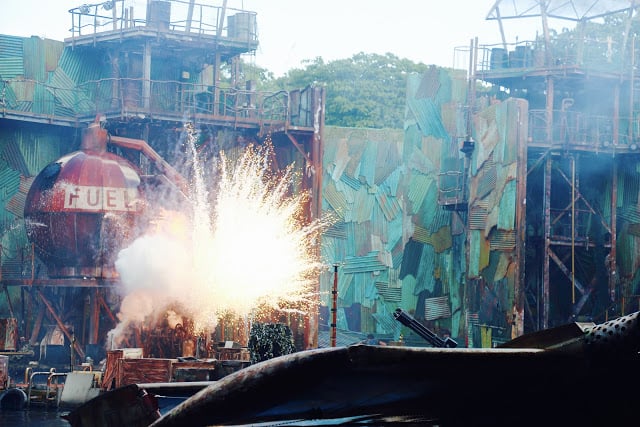 Our mates now at the Waterworld stunt spectacular. Yep we got soaked again. Great show though guys!!!
And BOOM…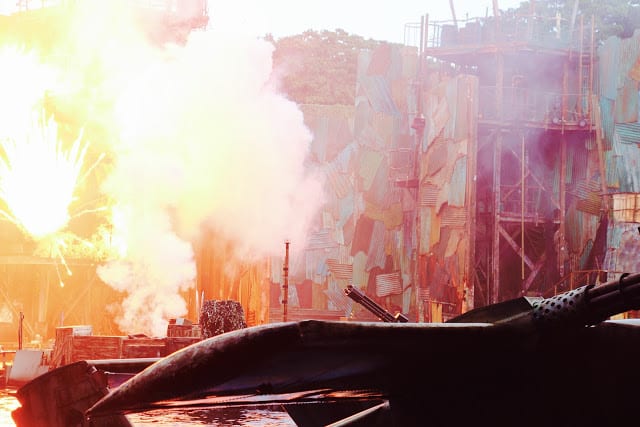 Bloody cool this show – amazing stunts in quite a small place – well worth a look!
And the final photo of the day – me and my little boy having fun on the Madagascar ride, kindly photographed by Mary sat behind me with Bai Bai. Love this photo – look at that cheeky little face…. Of Jude I meant!!!
So it was a great day – we all had fun – it was lovely to have Bai Bai with us to to enjoy it, and for us to share the fun with her. Thanks for coming Sis. What a great day!!!