Gordon and Thes said guys if you're interested there is a basketball game between Philippines and Singapore at the indoor stadium, fancy coming to watch?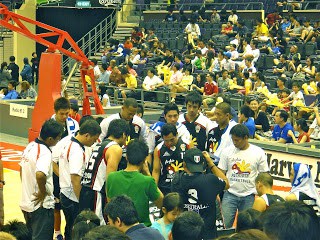 So so glad we did. For the royal sum of 19SGD a head, we end up about 5 rows from the court itself and had just the most wonderful time.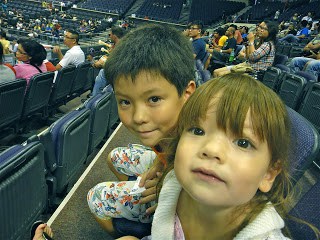 Very very exciting, that ended up with Philippines winning a very tight game. Here scoring a very crucial 3 points.
I would say approximately 1,000 people watching of which 50% had to be Filipino.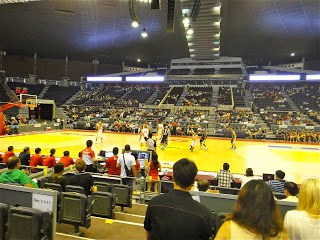 A great time for ALL family Kennett as you'll see from the faces here. Blow up things to bash together, some chips and a couple of beers and lots of cheering. Loved it, and will absolutely be going back for more!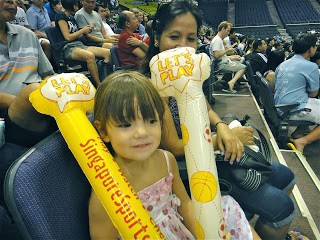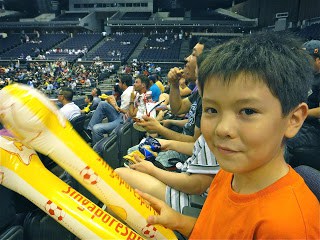 We even got to meet with some of the Filipino players outside as we were eating dinner they came from the stadium to eat as well. Nice nice guys! Marlon (Mary's brother), would be jealous as he is a massive basketball player, and of course this is his National team.
One funny thing for me, to close on, was one of the Singapore Slingers who is about 6foot 8, a black guy I assume from USA. You will never guess what his name is? Yep it was Little! Go figure!