Sorry Mum.
I completely forgot to post these photos of our lovely lunch experience. Kids were at school. Mum, Mary, Jude and I at home. Where for lunch, hmmmm – I know Pulau Ubin. I had not been there for over 3 years or so since my brother was here last, so even more reason to go show Mum.
We were not going cycling.
We were going eating.
Here'e my gorgeous Mum on the way out – I think she's happy, very happy. A little bit of adventure.
That she blow of the starboard Cap'n – that is indeed Pulau Ubin in the distance.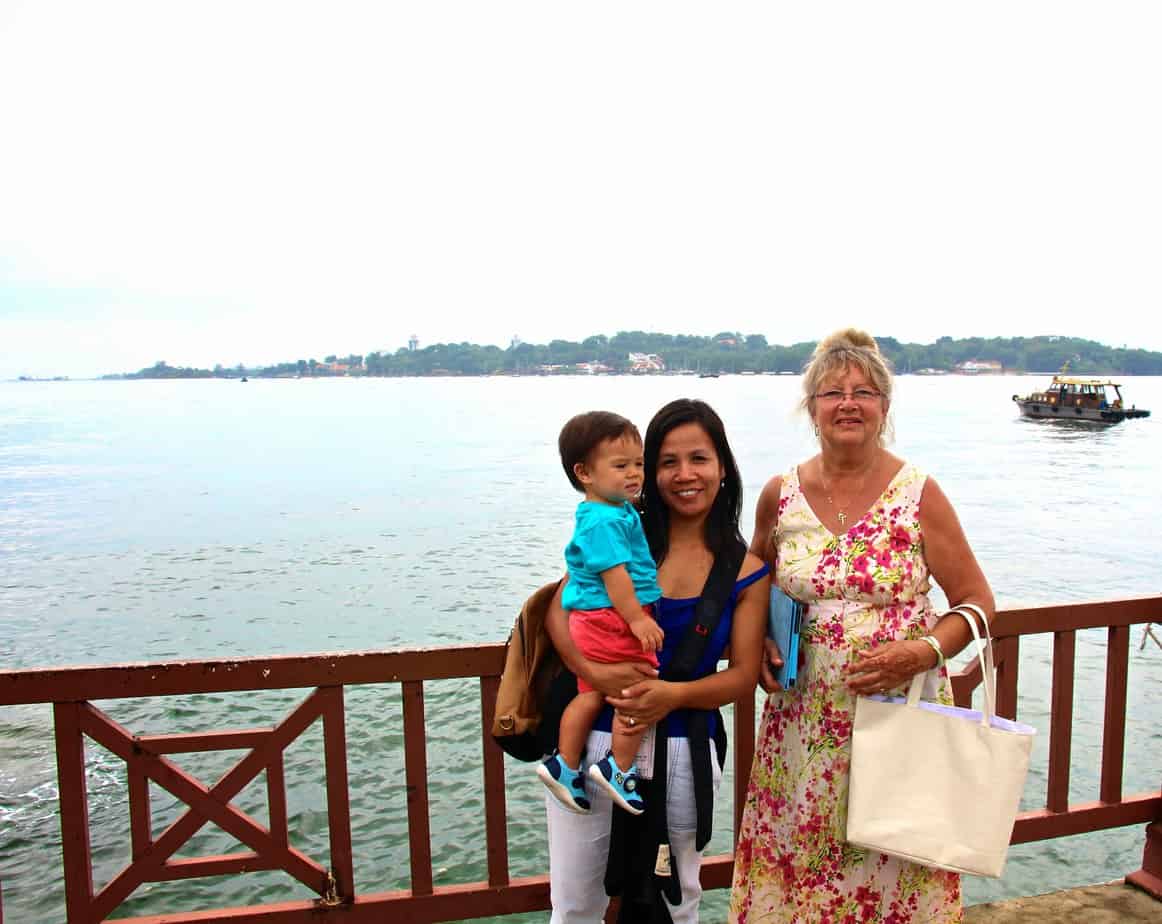 My gorgeous gang for the day. And in the background is??? Yep correct Singapore, a spit away but it is like going back 100 years. Mr Ben time!!! Not a bad view though hey!!!
Love you Mum, Love you Nanny.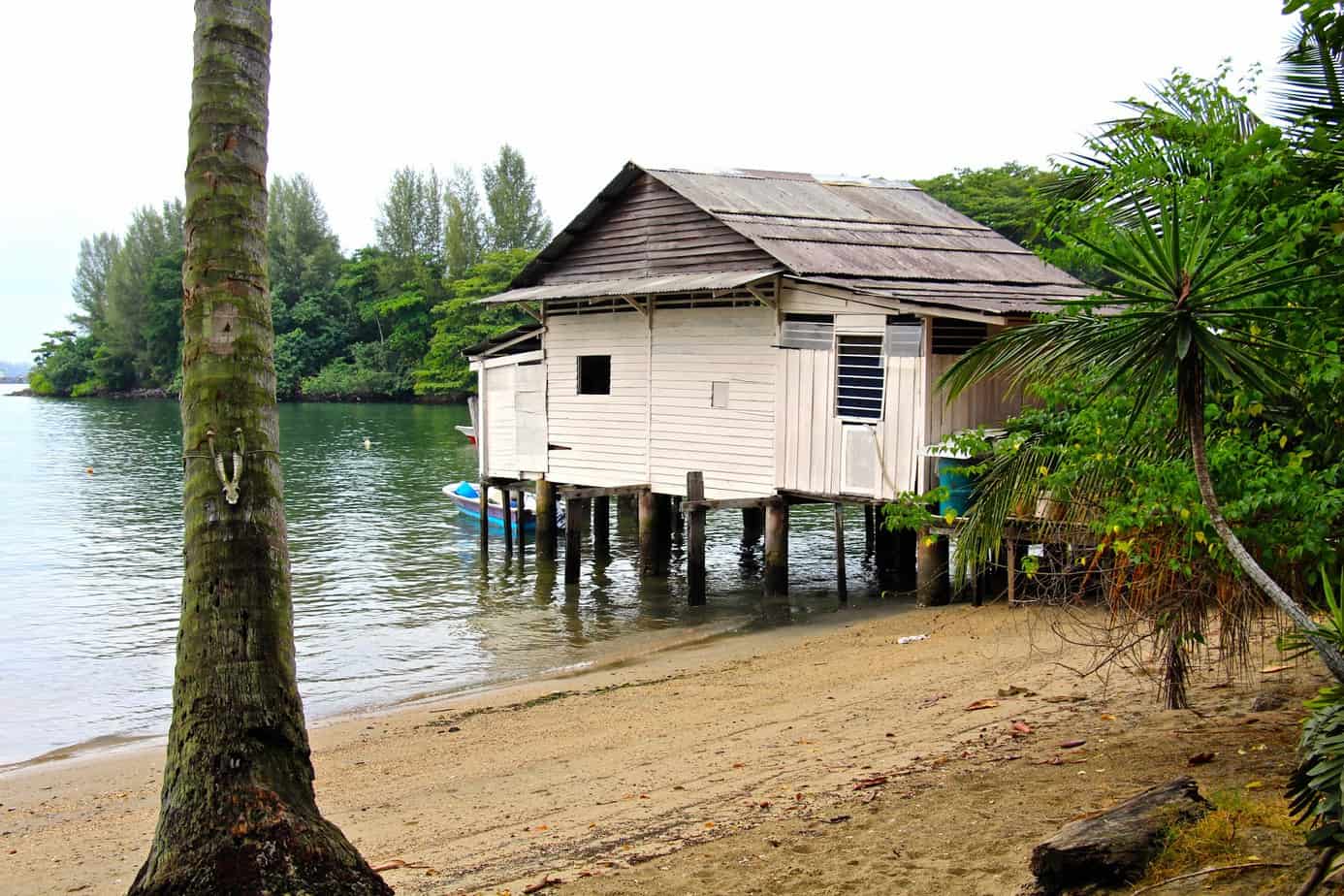 Ahhhhh the serenity.

Daddy-pedia time; A frog, a pig and an elephant all challenged each other to a race to Johor. The losers would apparently turn to stone. None of them made it sadly so yep they all turned to stone. The elephant and pig turned in to Pulau Ubin and the frog in to Pulau Sekudu – or Frog Island. Well I came back the size of an elephant, having eaten and drunk like a pig, whilst burping like a frog – does that count?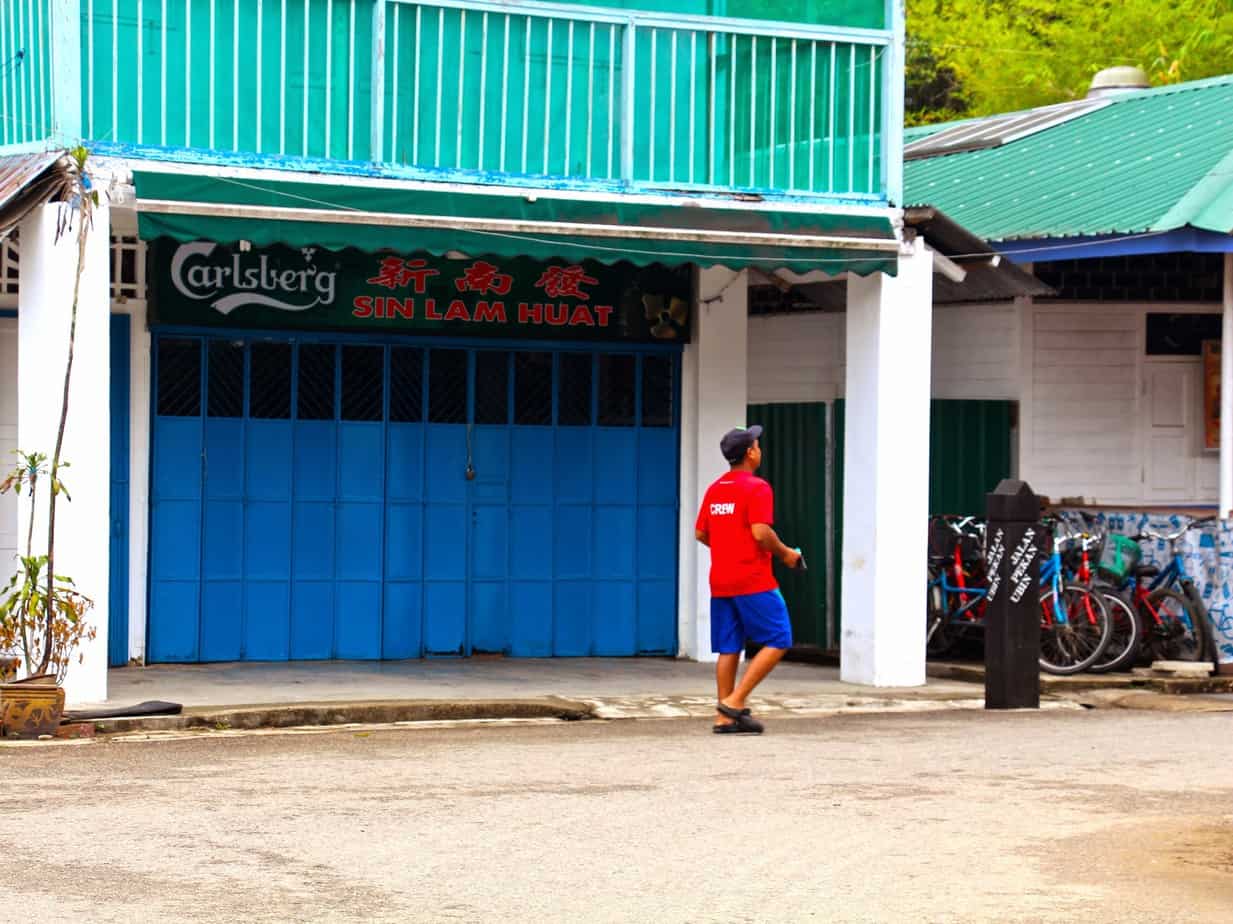 Now this is where we went originally with my brother DKHNY – sadly closed. Then Mary espies a new joint so off we trot. Good spot babes, WOW.
From our sea front table – look to the left – nice. The jetty with the bum boats awaiting passengers returning to the main land. Ah yeah one thing on that. They only return full, so unless you want to cover the full fare for 20 pax, you may sometimes have to wait. Normally not too long but a tad of a gamble.
Look to the front – ahhhhhhh – a table of food and "Tiger Tiger Burning Bright…"
True poetry.
More about the food of course on http://www.islifearecipe.net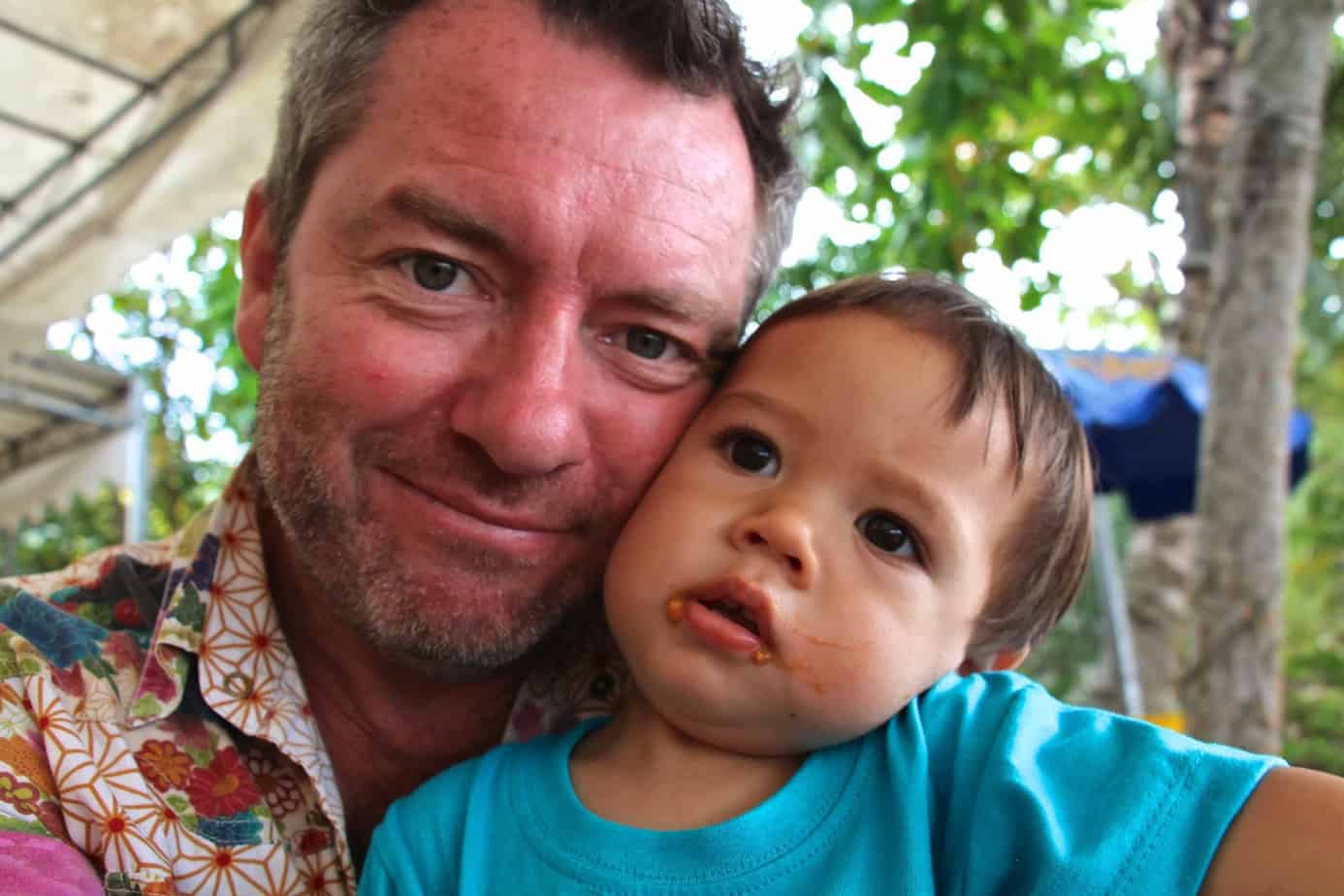 Yep I am hungry too Dad – oh go on then give me a hug.
Hey not for too long Dad…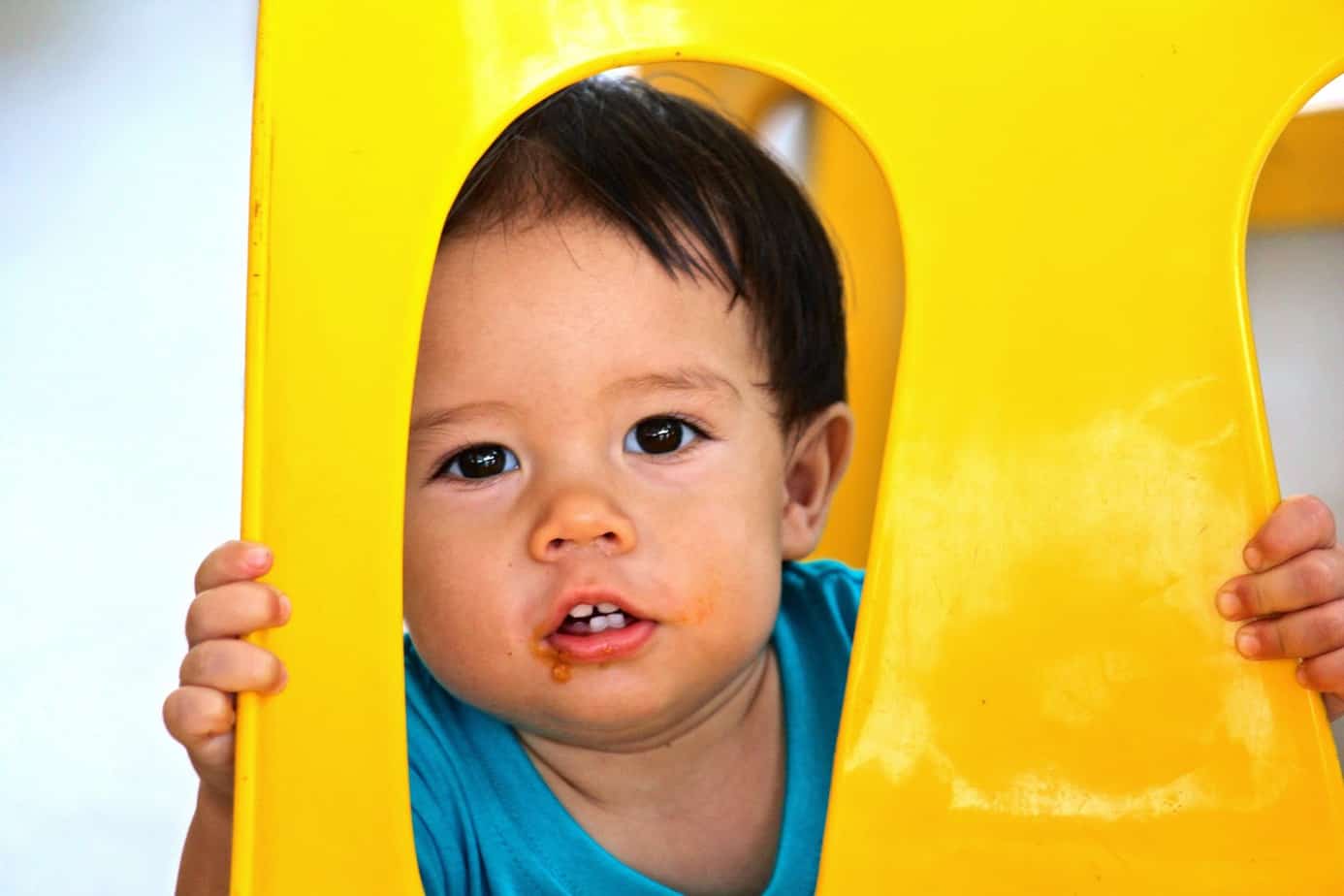 Now a very cute one of Jude.
But also do a spot the difference to the next photo.
Can you the difference?
I'll give you some clues;
1- wet hair;
2 – live sea food tanks;
3 – lack of t-shirt and trousers.

Can you guess what happened? Yep he was looking in at the crabs next minute, and next breathing in the same water as them. Whoops. Bad parenting, but have to say it was blink of eye time and he was in about 1 second. The crabs shit themselves though ha ha.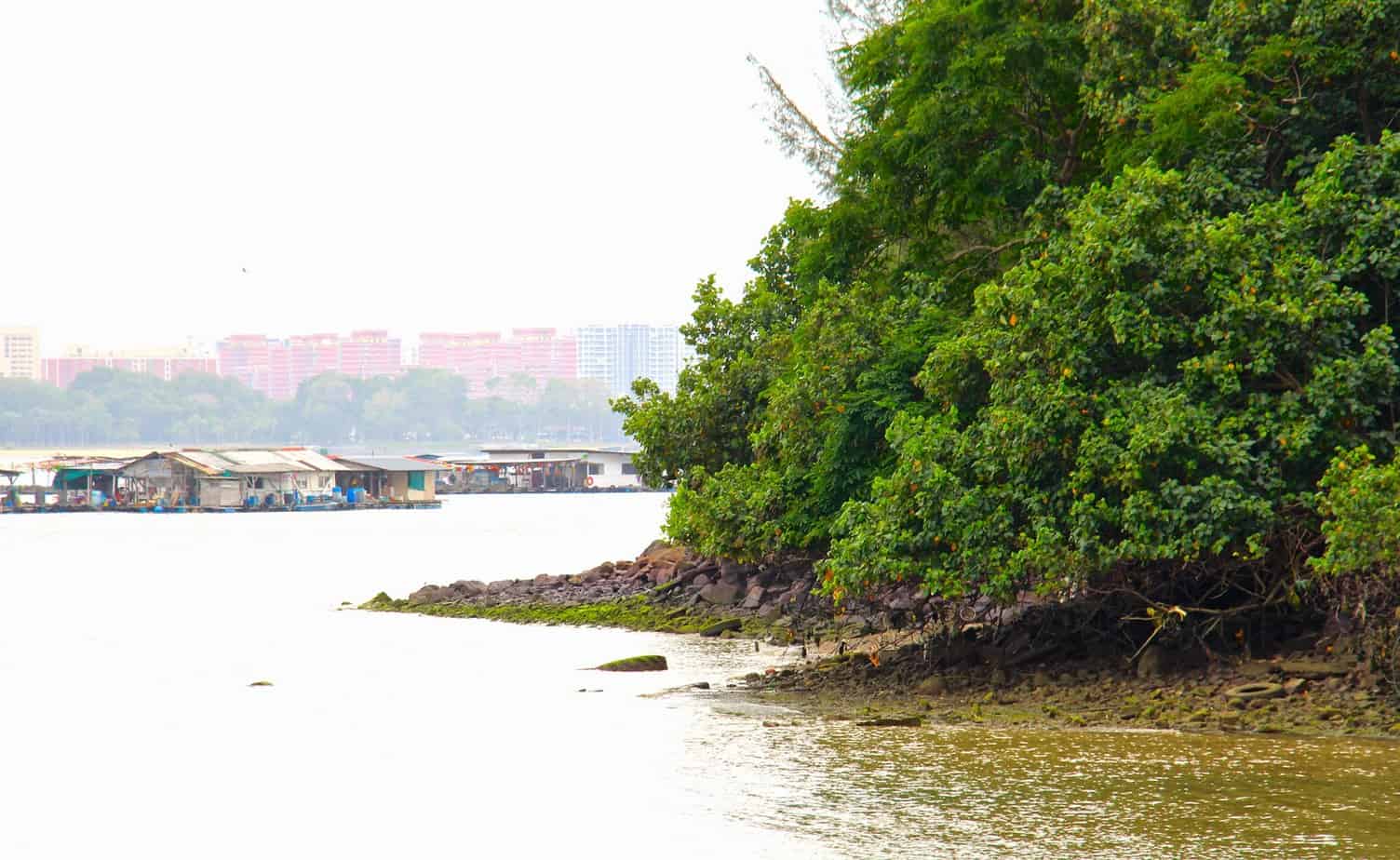 Look to the right – truly beautiful. Wow floating fishing villages and then colourful HDBs in the background.
This photo has it all.
A recommendation – come here for lunch.
Seriously good.
If you want good service Dad's make sure your 6 year old girl paints your toenails before you go, and the owner won't leave you alone. Best service ever.
Goodbye Pulau Ubin.
Hope to see you soon.
Thanks for a lovely lunch.
Thanks for making to a great day for my Mum.
See you very soon – promise not so long this time!!!