Time flies.
Especially if you actually get the wrong start day for first day at school.
Whoopsy.
We thought Monday 5th, nope it's today 2nd – luckily bus driver rang us.
So 0600am this morning we're up and she is dressed and we're walking off to Amy new school.
I like my new uniform Dad, but bloody hell it's early in the morning!!!
What does the 0 in 0600 stand for? Oh My God It's Early…
Nervous, excited, pensive and all that, but it turned out to be ACE as we though it would be.
Opera Estate is a great school, she will gel in here VERY quickly.
Off to pick her up later and get a de-brief, but I am certain it will be smily faces all round.
Well done Amy – big girl now in big school.
WOW!
In the new class queue, getting excited and ready to rock and roll.
I think I am more nervous than she is…
And off she goes to the new class with her new mates.
Have fun Amy Boo.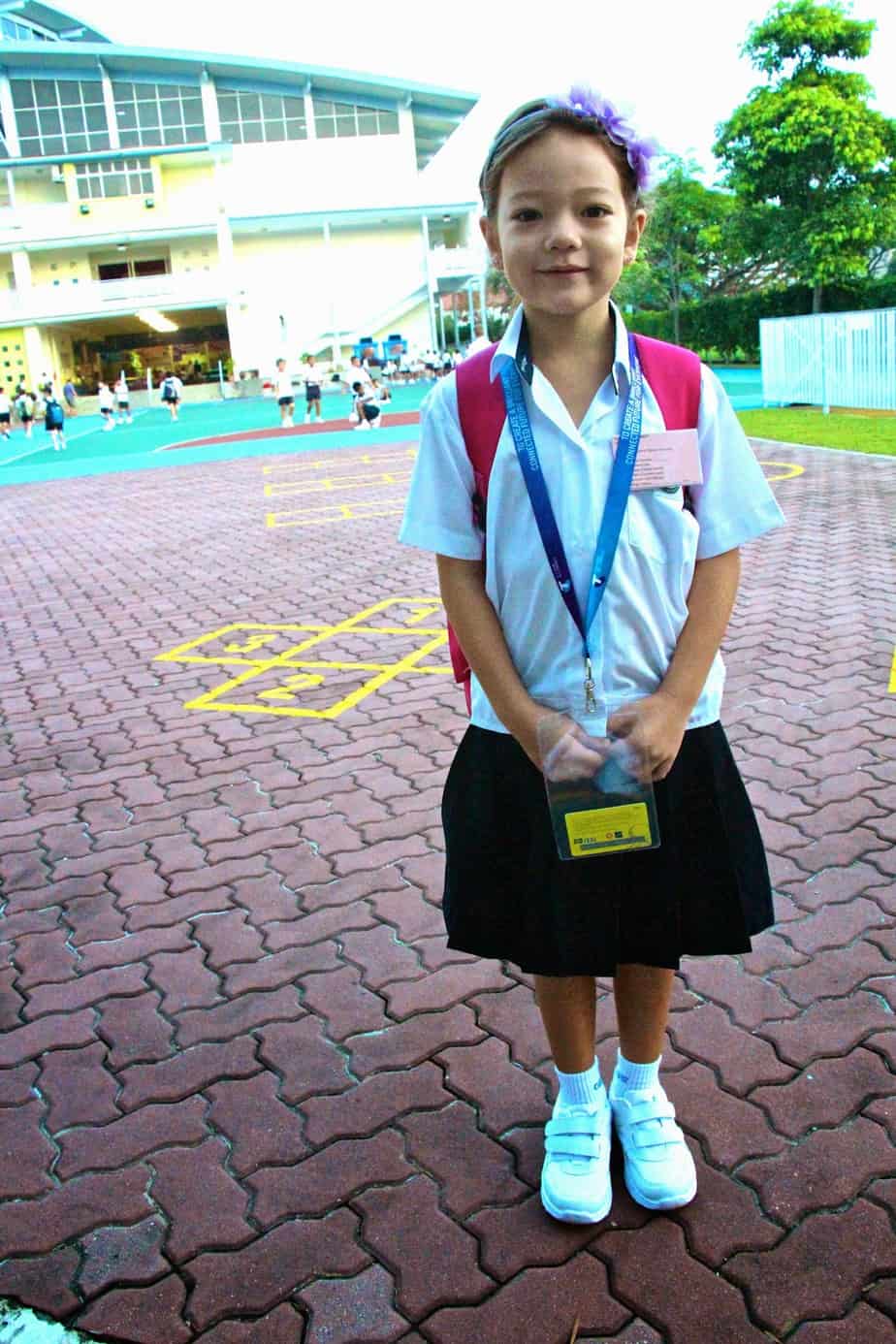 And here in the light of day is the young lady in her new uniform.
Very smart Amy Boo.
But still VERY VERY cute too.