Another fantastic weekend just came and went.
Saturday had Rosie's birthday poolside in Condo Costa Rhu, a panicky one as it had been pouring literally all day up to the afternoon. So so lucky as it stopped just long enough for the kids to have the party before raining again. Check out all these kids, ha ha! Ruth actually had 6 girls having a sleepover that night – OMG.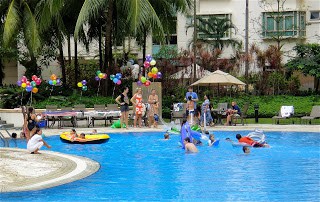 Happy Birthday Rosie, and thank you for a lovely party.
Yes my lovely daughter is indeed squirting water straight at me. I have learnt my lesson now so always wear swimming shorts and a shirt I don't mind getting wet. Love these shots, check that face out ha ha – she absolutely knows she is being a cheeky monkey!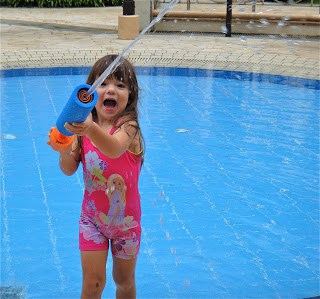 Lazy days again for the kids. This was lovely to do this, as we just sat around chatting, splashing in the water, floating about, playing together – very nice. Sorry not more of Ollie as he disappears on his own, where we still have to stand and watch Amy 100%.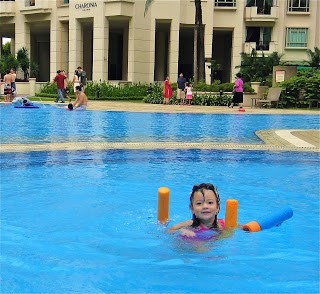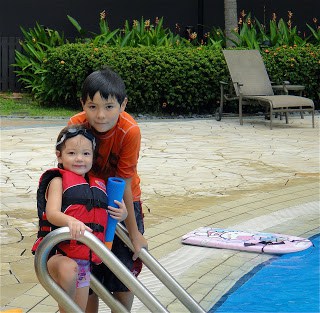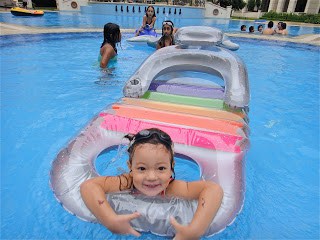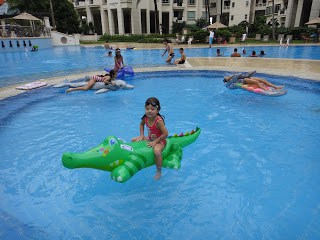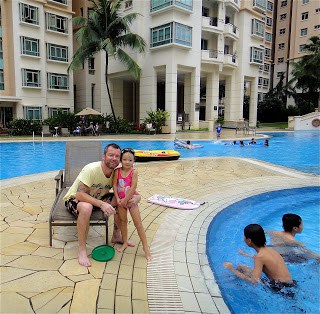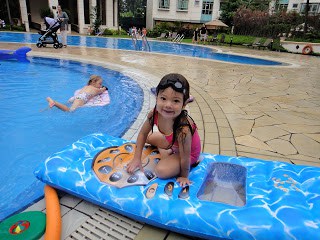 Check out the "mergirl" – no lessons yet, this is all self-taught and we must get her having lessons to polish her technique off. But half the battle is getting the kids used to the water, no issue there methinks!
Interesting snaps of me and Mother Theresa (it was raining a little – hence the headgear), again created by laying on the floor and angling the camera upwards. Nice shot of the condos behind.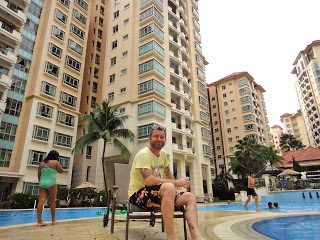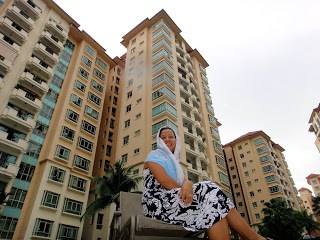 Sunday we had Ollie's mate, Dev, come to have a day long play date. This kid is such a nice guy, so polite, so caring – in fact when he got home he sent me SMS and email to say thank you for the day, calling me Mr Brian.
A very busy day, with lazy Sunday morning, then off to Kallang for a big Japanese lunch, then a quick go at the arcades for the kids as they had been very good.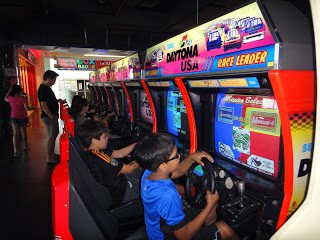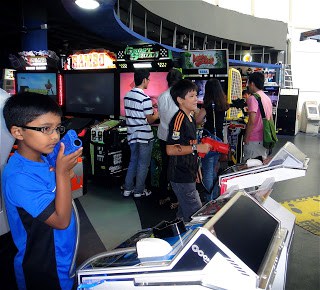 Amy got right in the mix with the boys too – here she is driving like a lunatic in a head to head race with them.
Amy and I even squeezed a quick game in too.
Then off to a very rainy game of football for me with the kids playing behind, then a VERY achy drive home to prepare Vietnamese Pork salad for everyone. Dev's words were "Mr Brian, this is awesome". Dev you can come back ANYTIME you like pal.
In fact, we've already planned next weekend and Universal Studios to have an Ollie/Dev weekend again.